The Beach House at Arthur Bay
Arthur Bay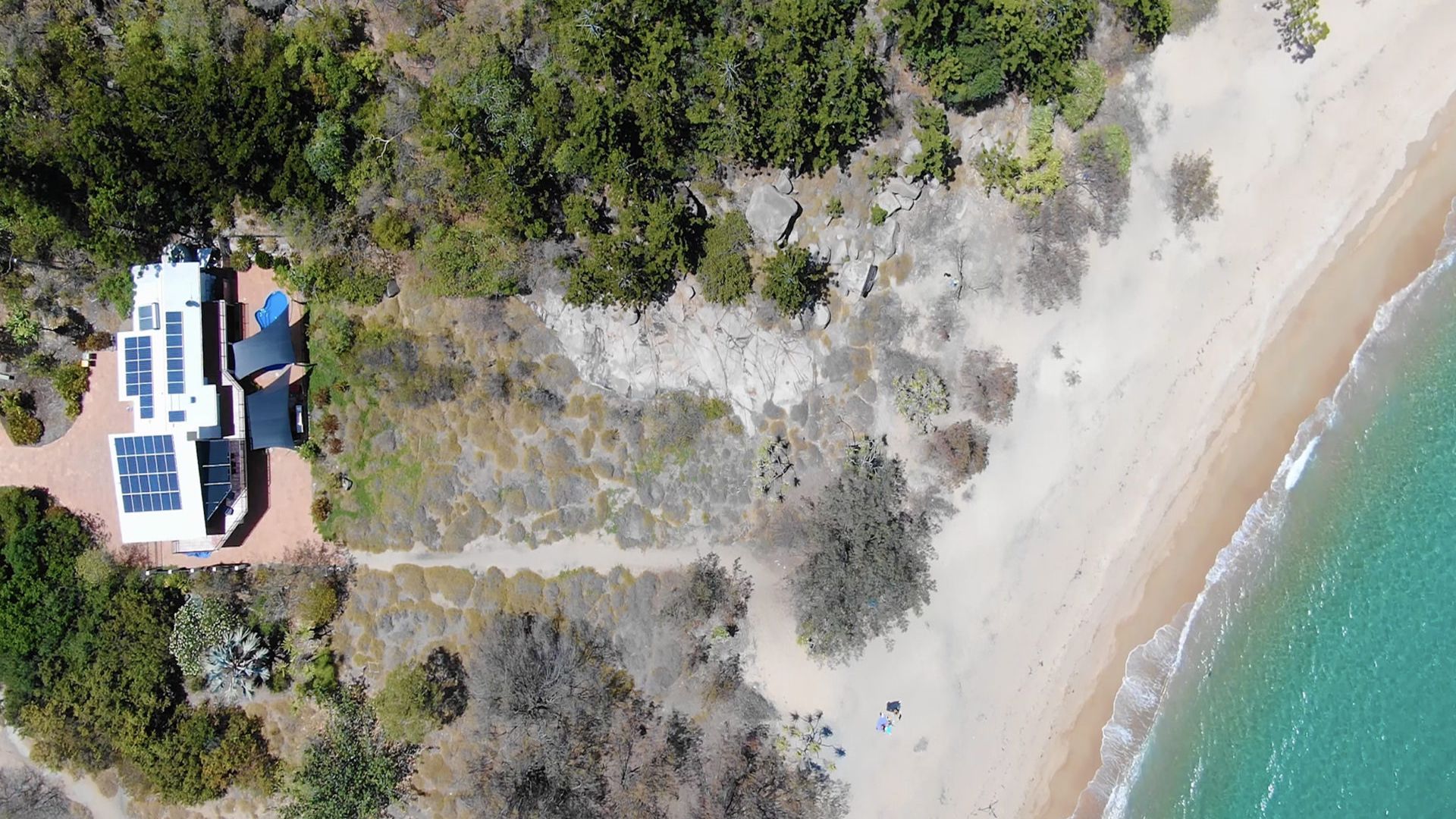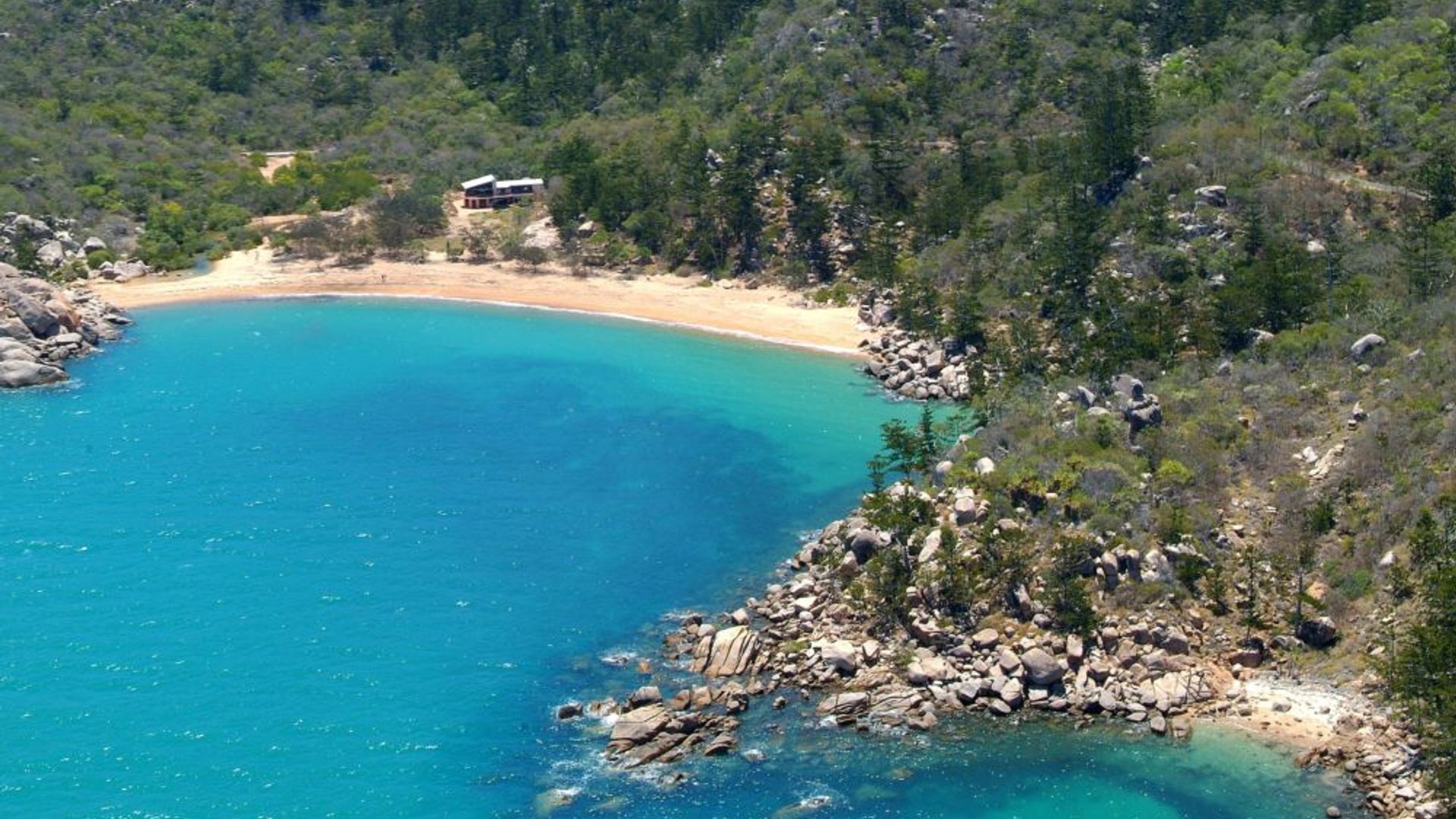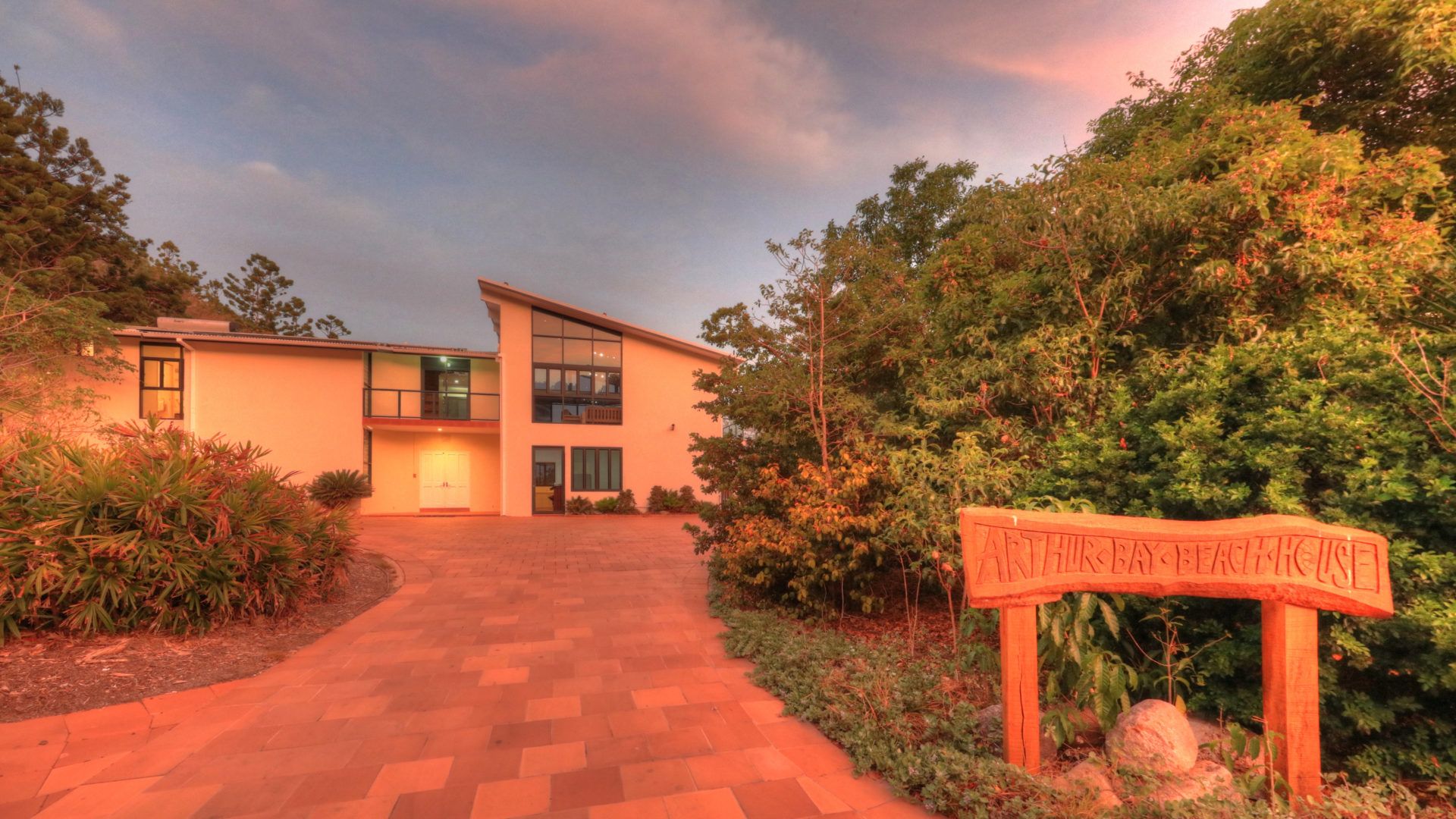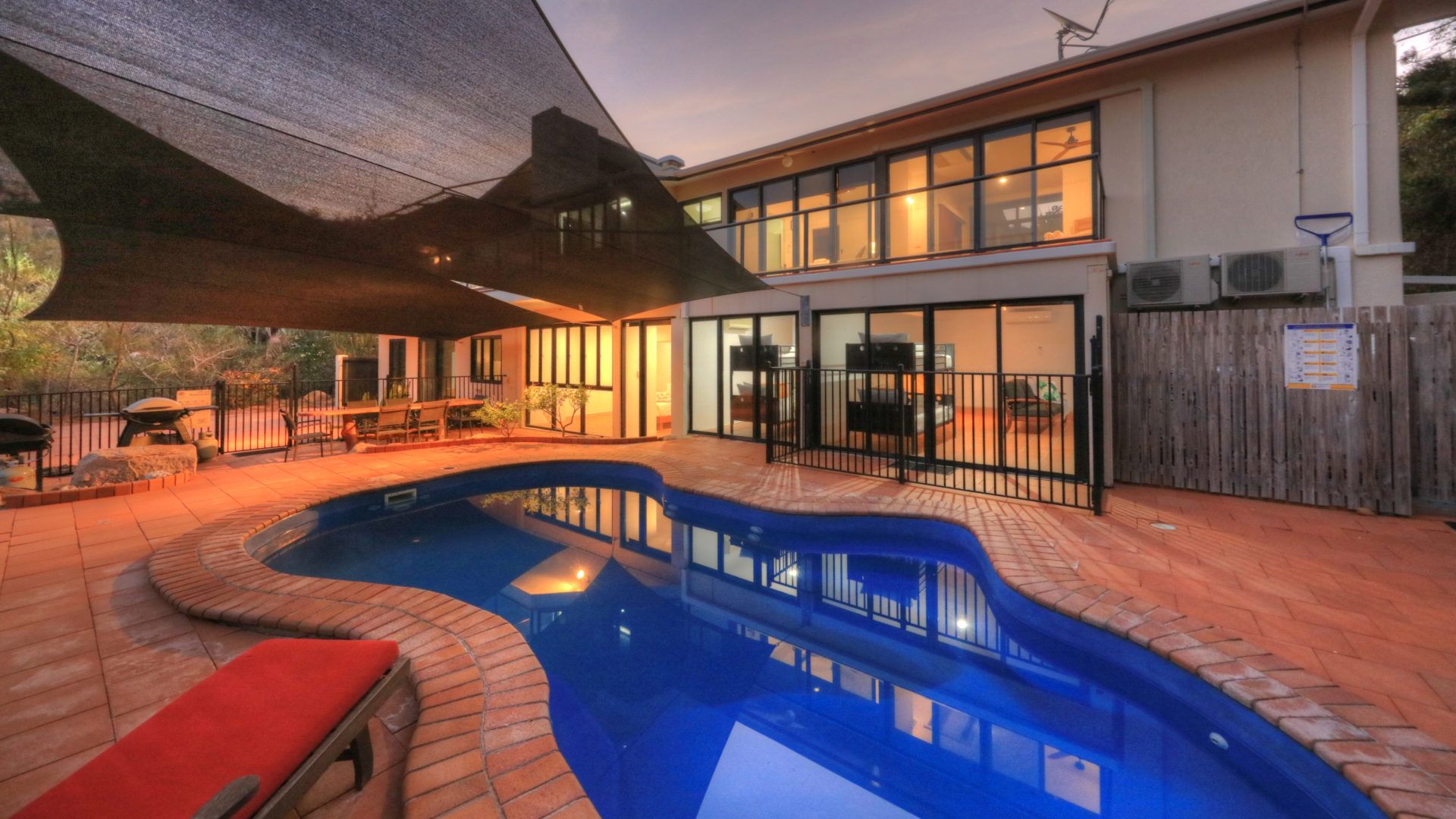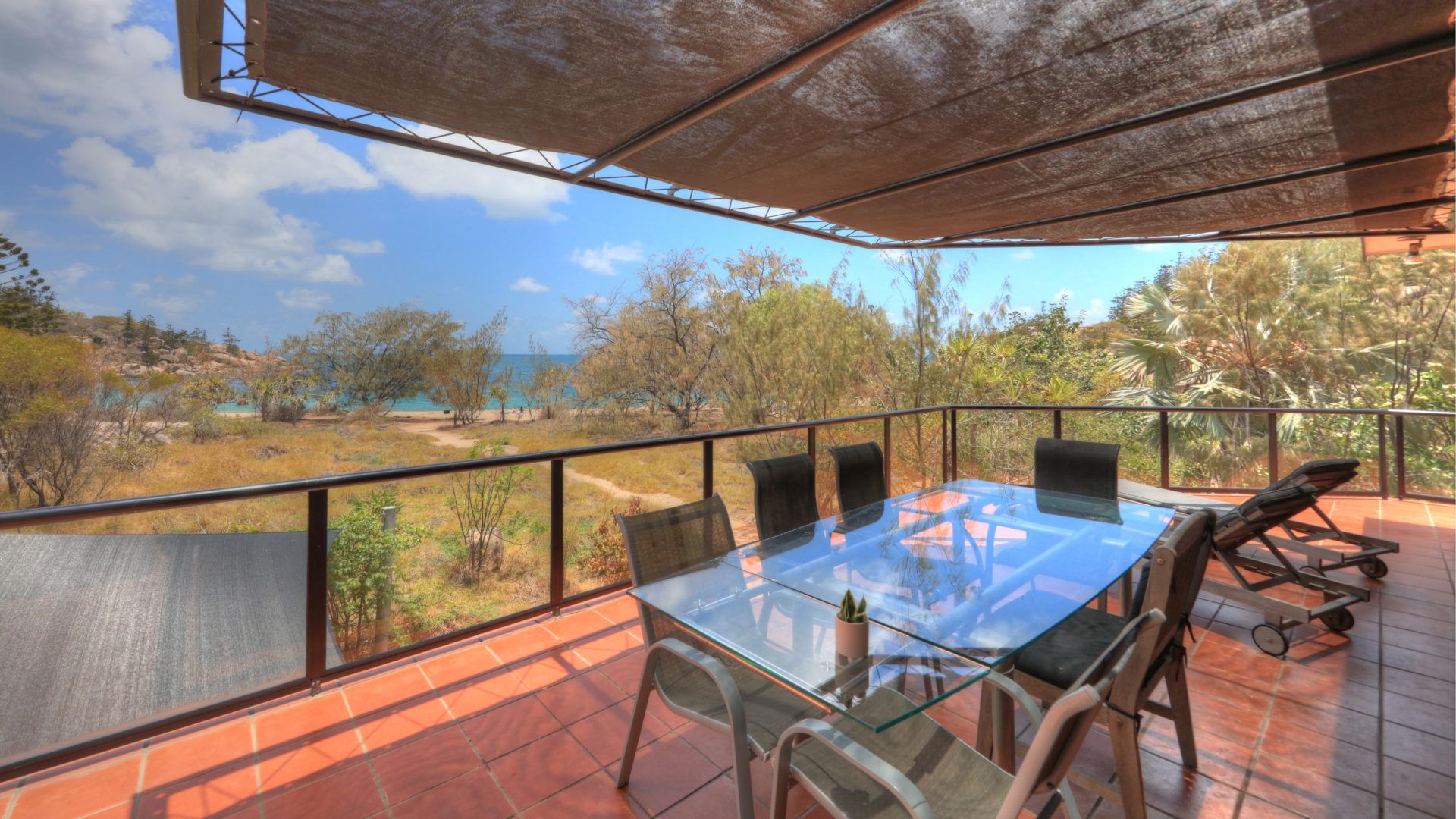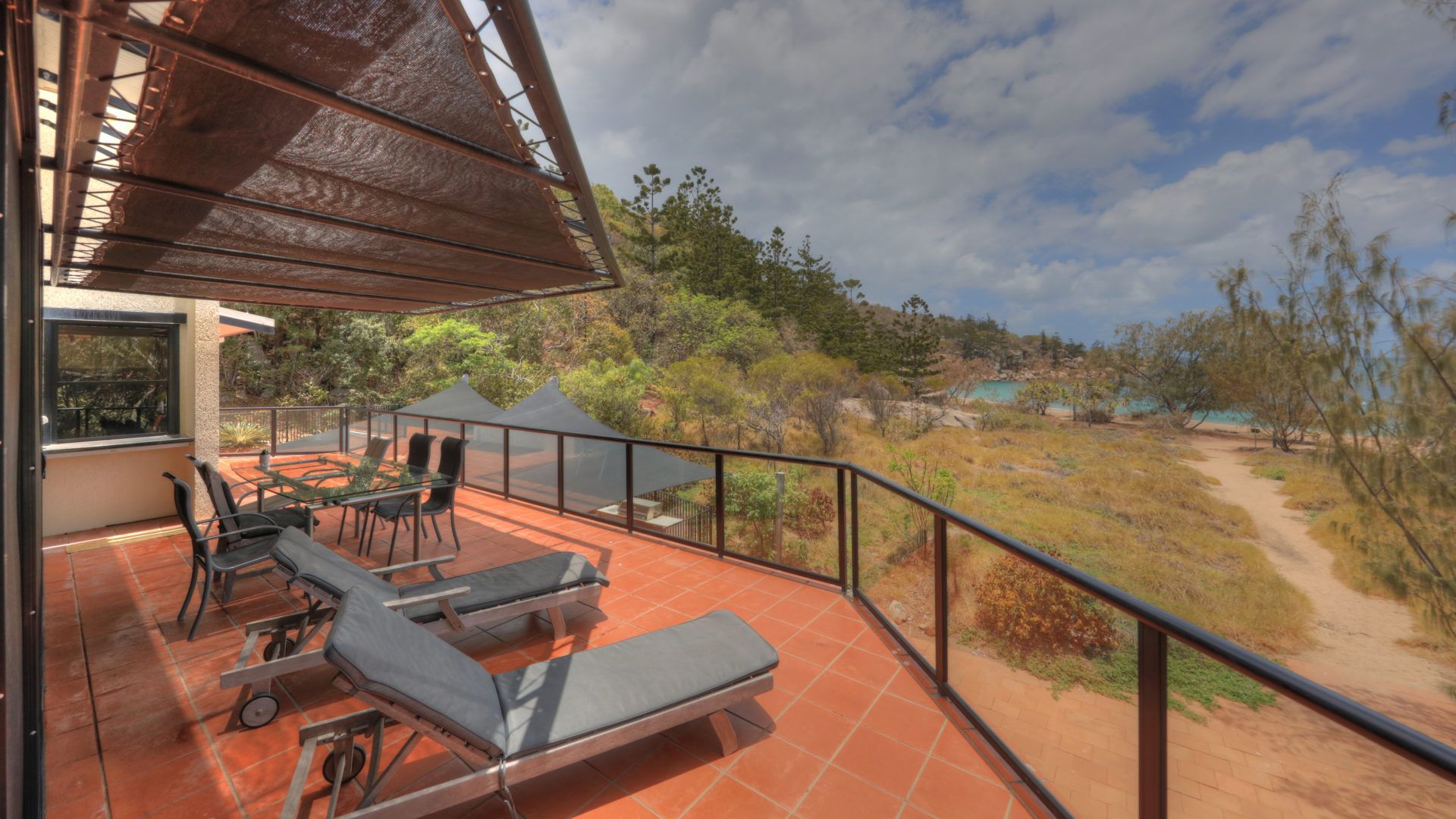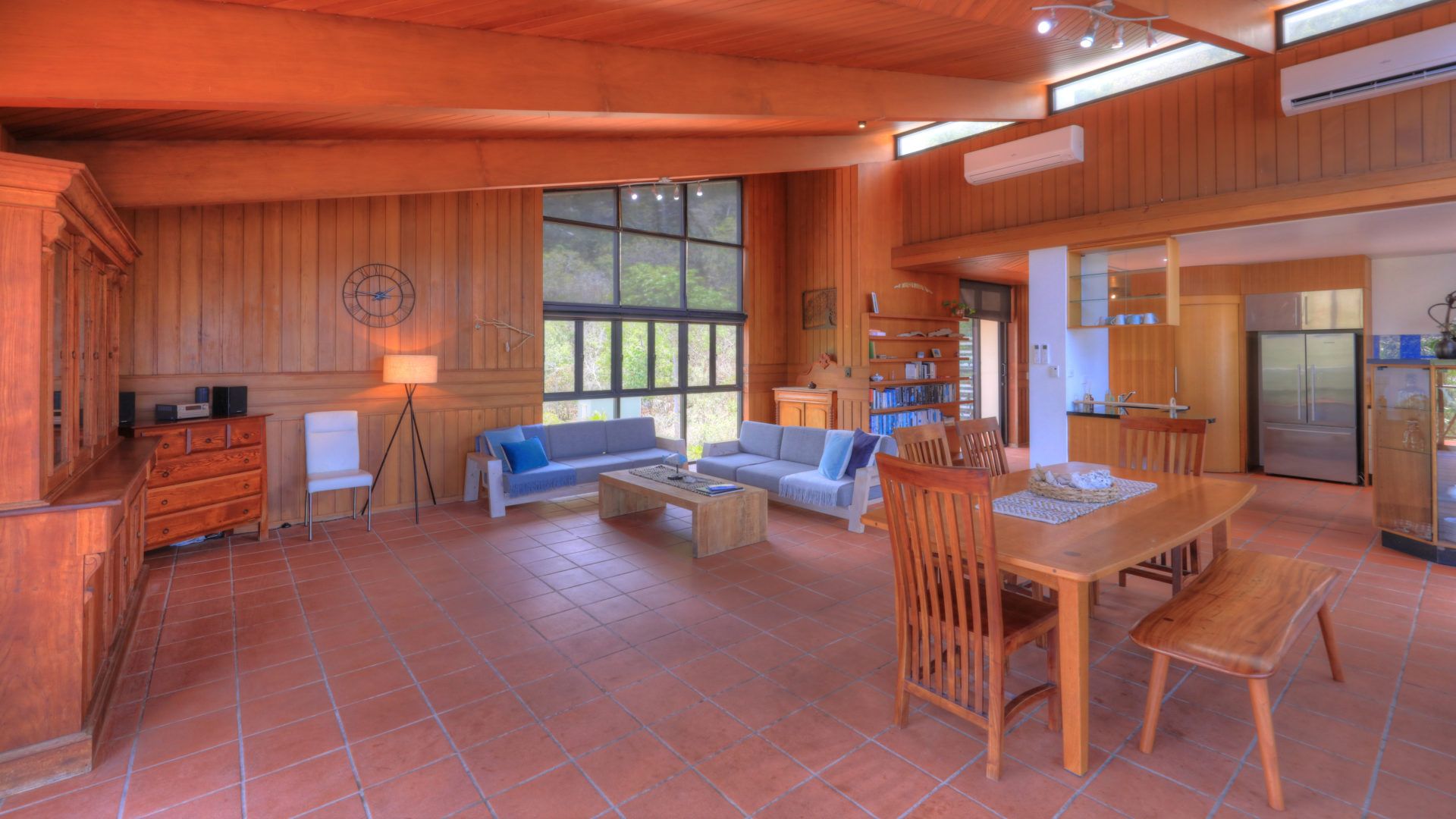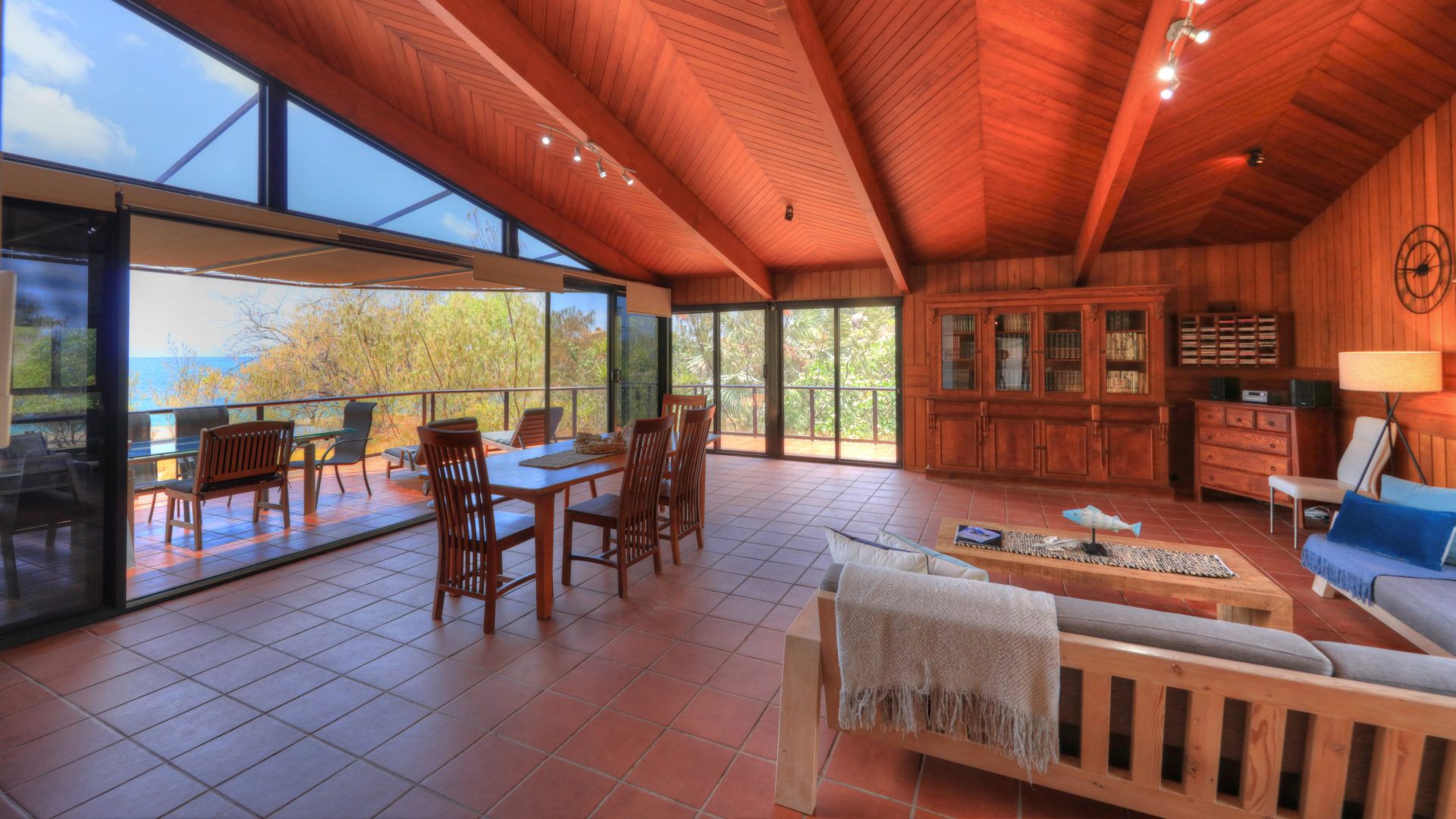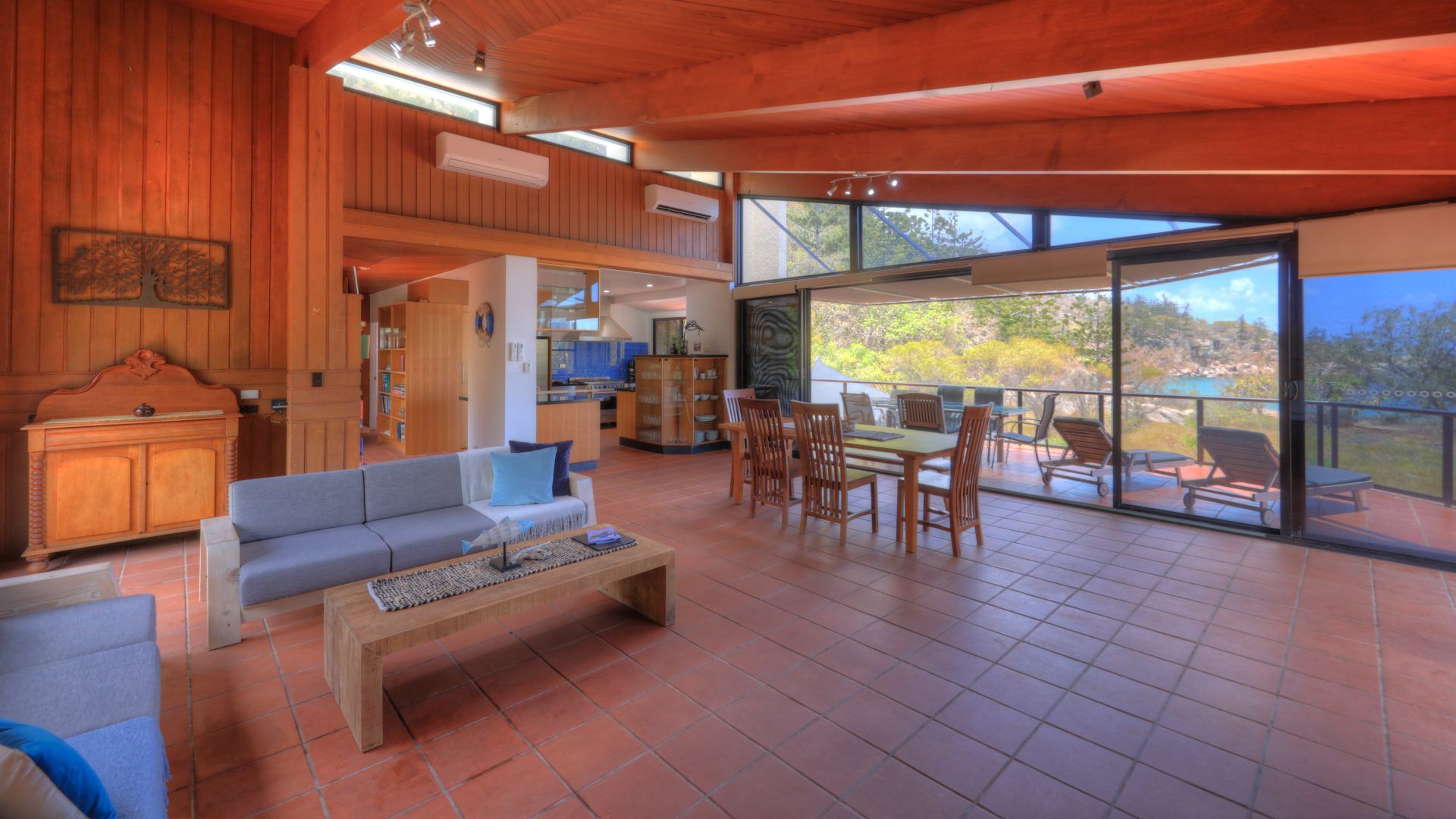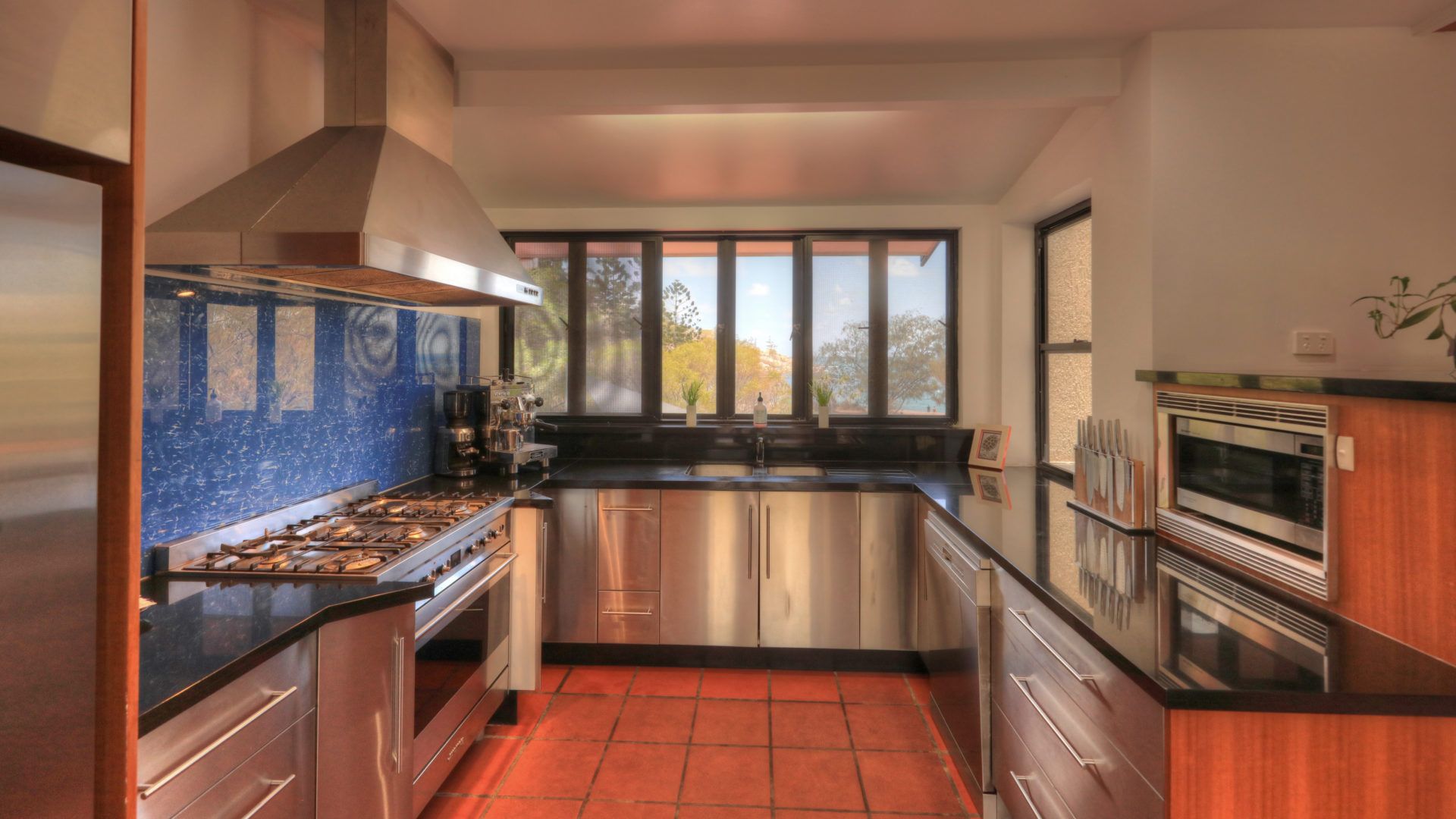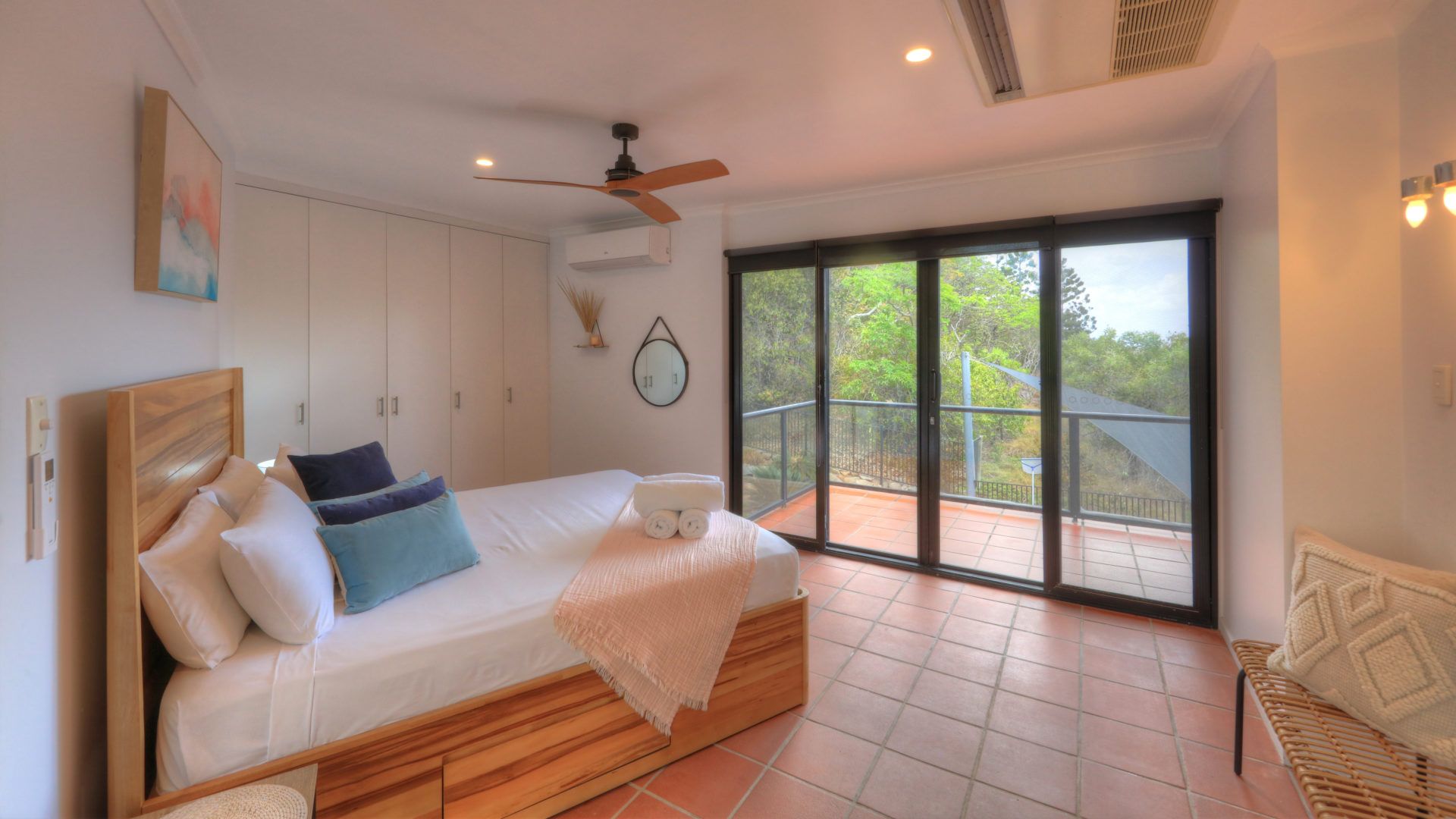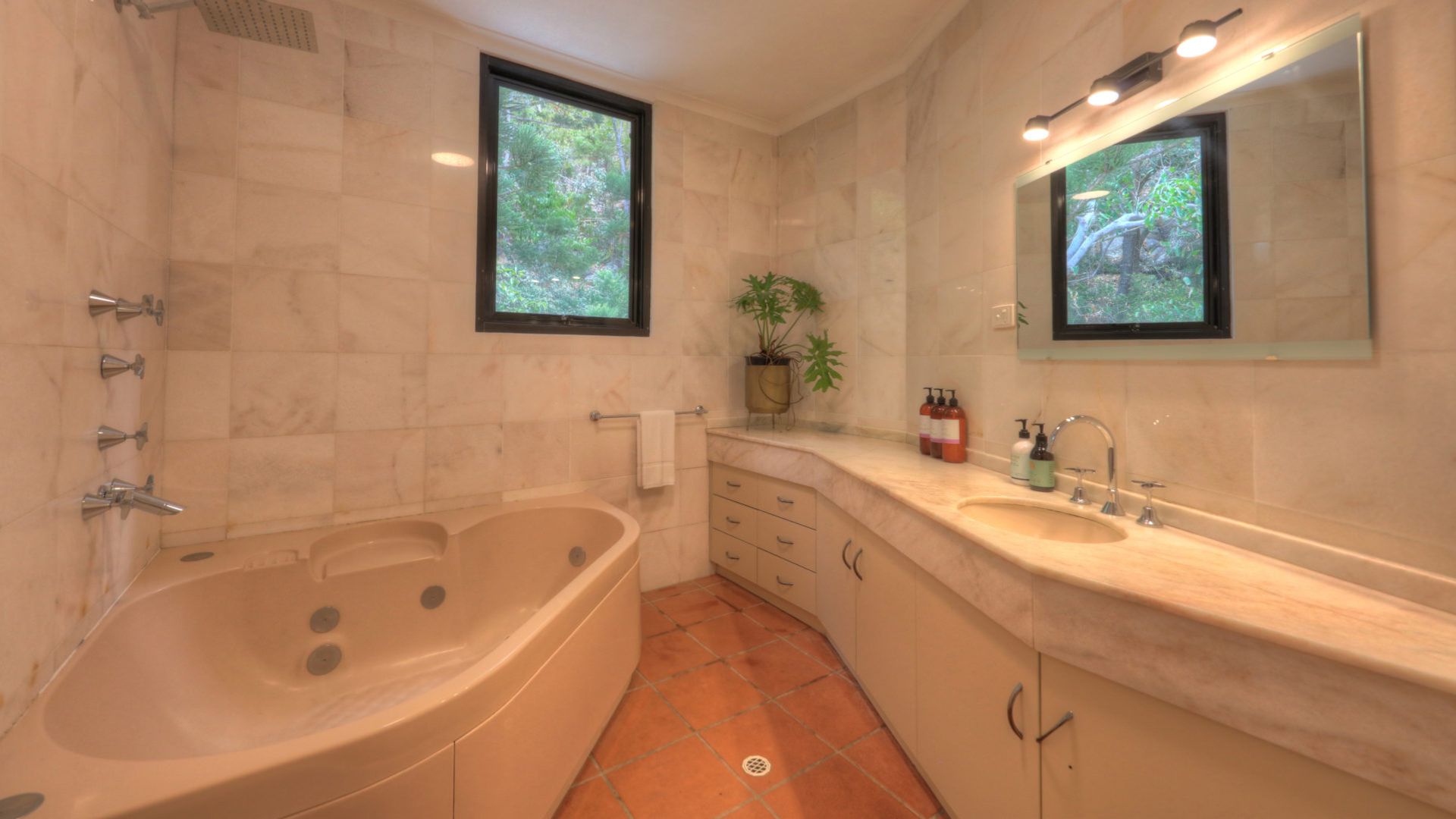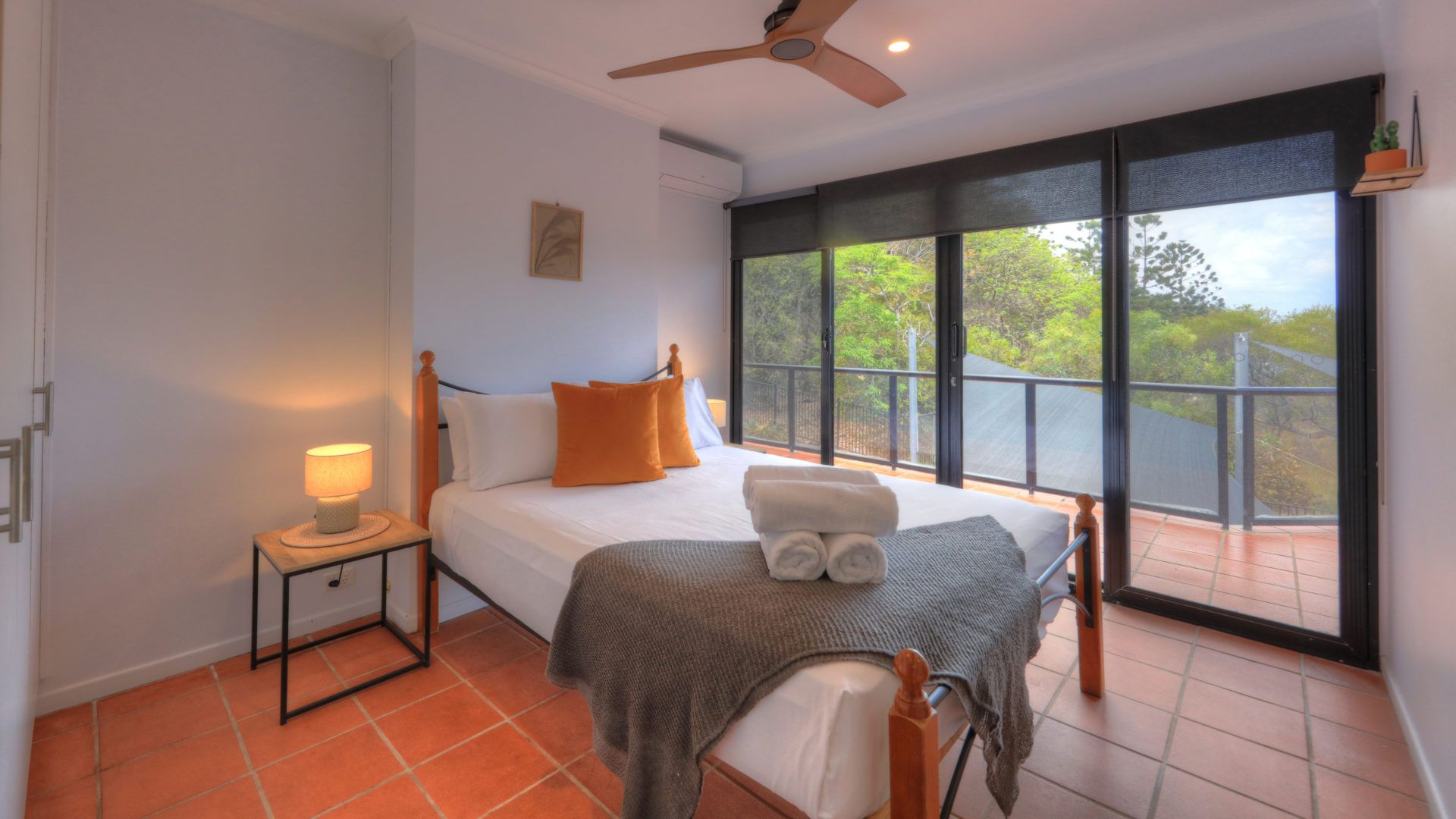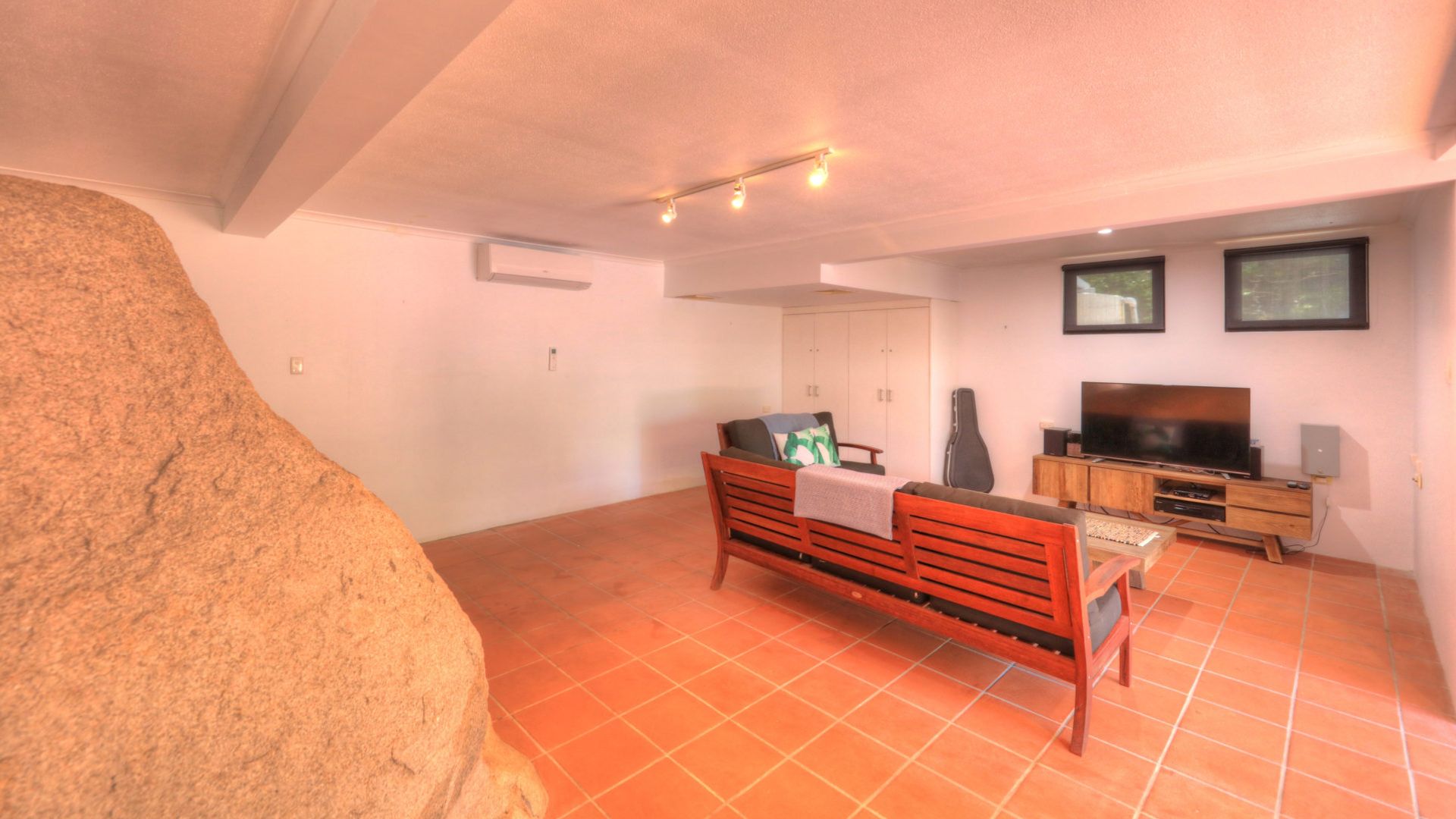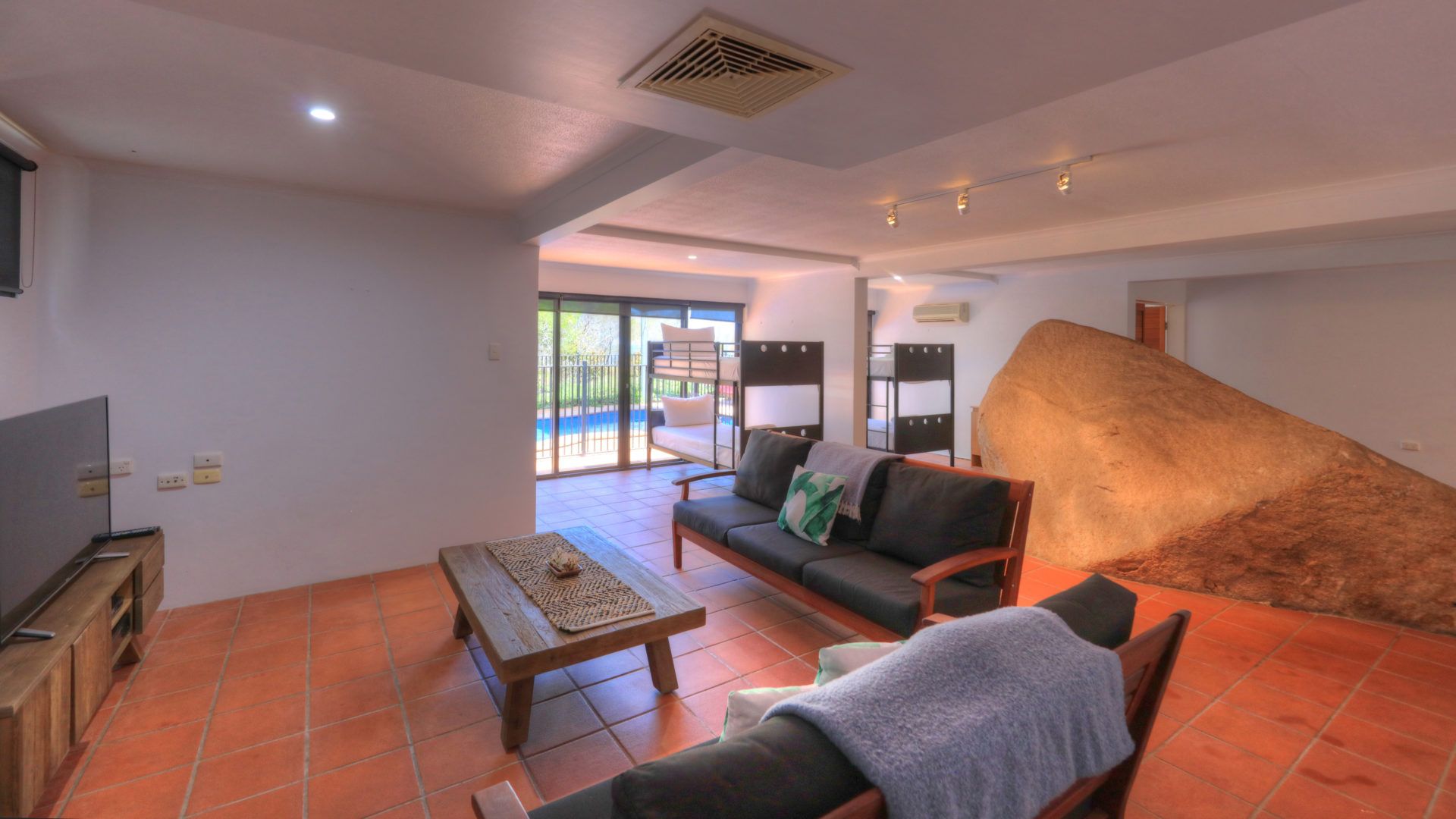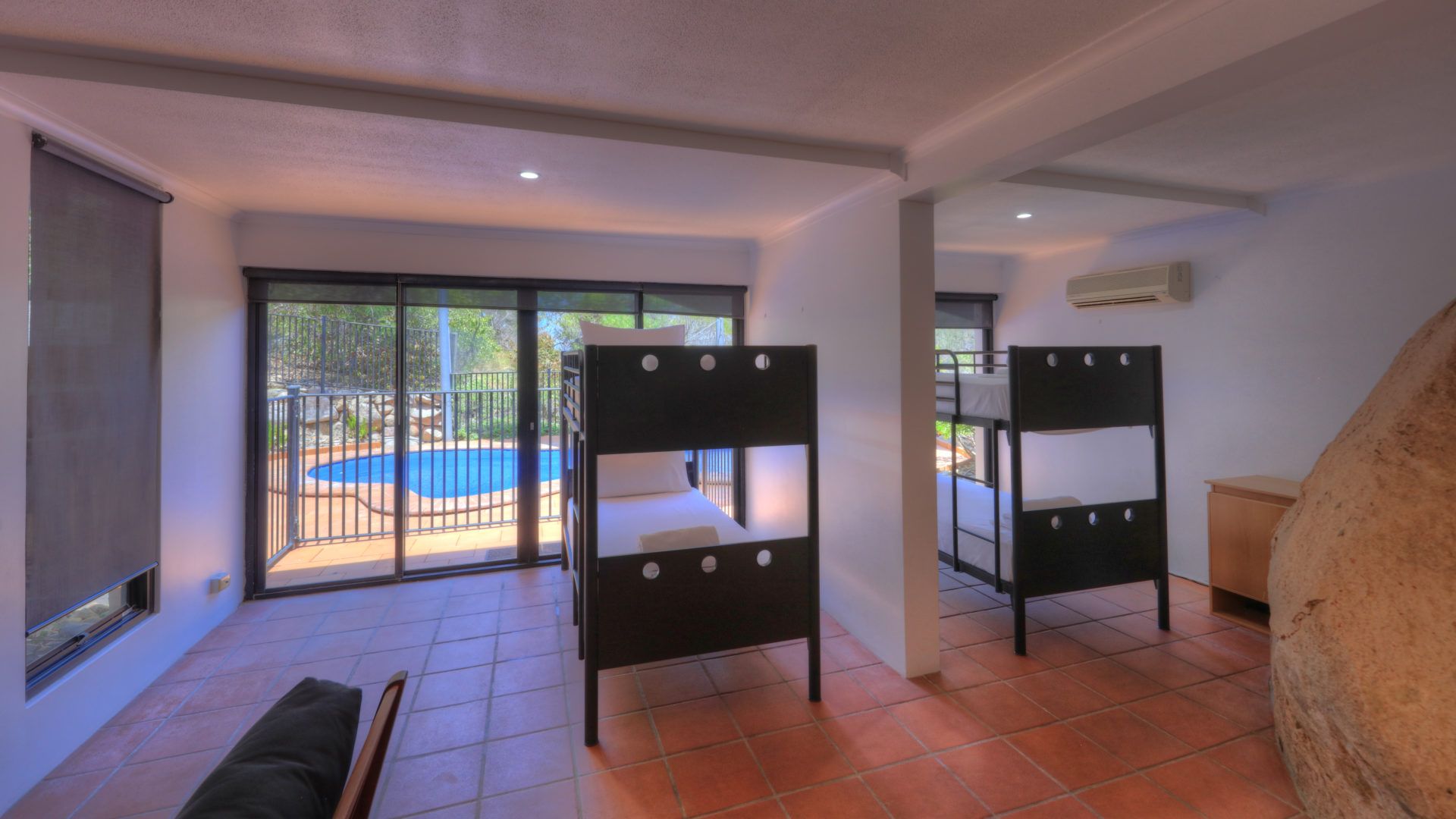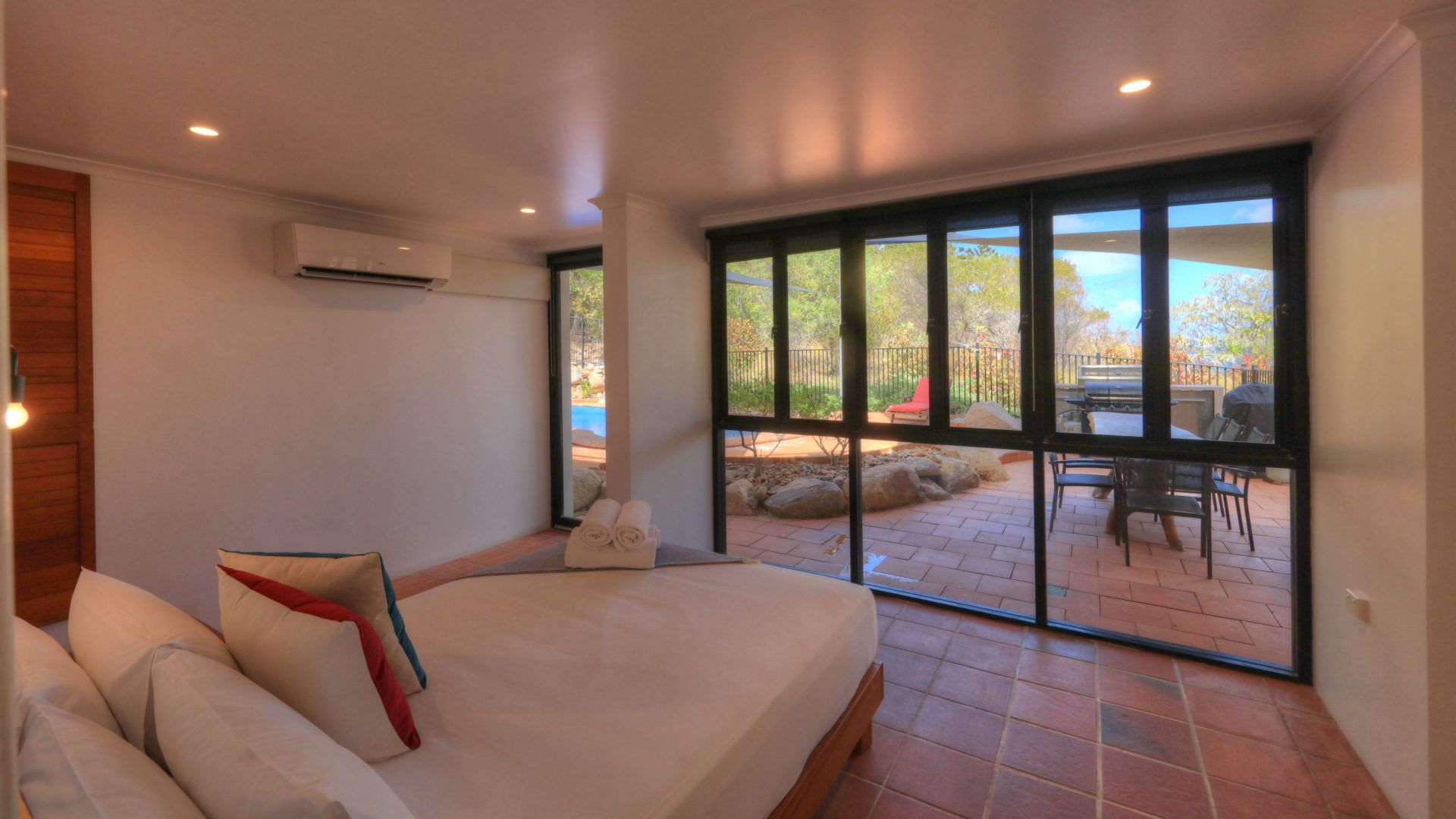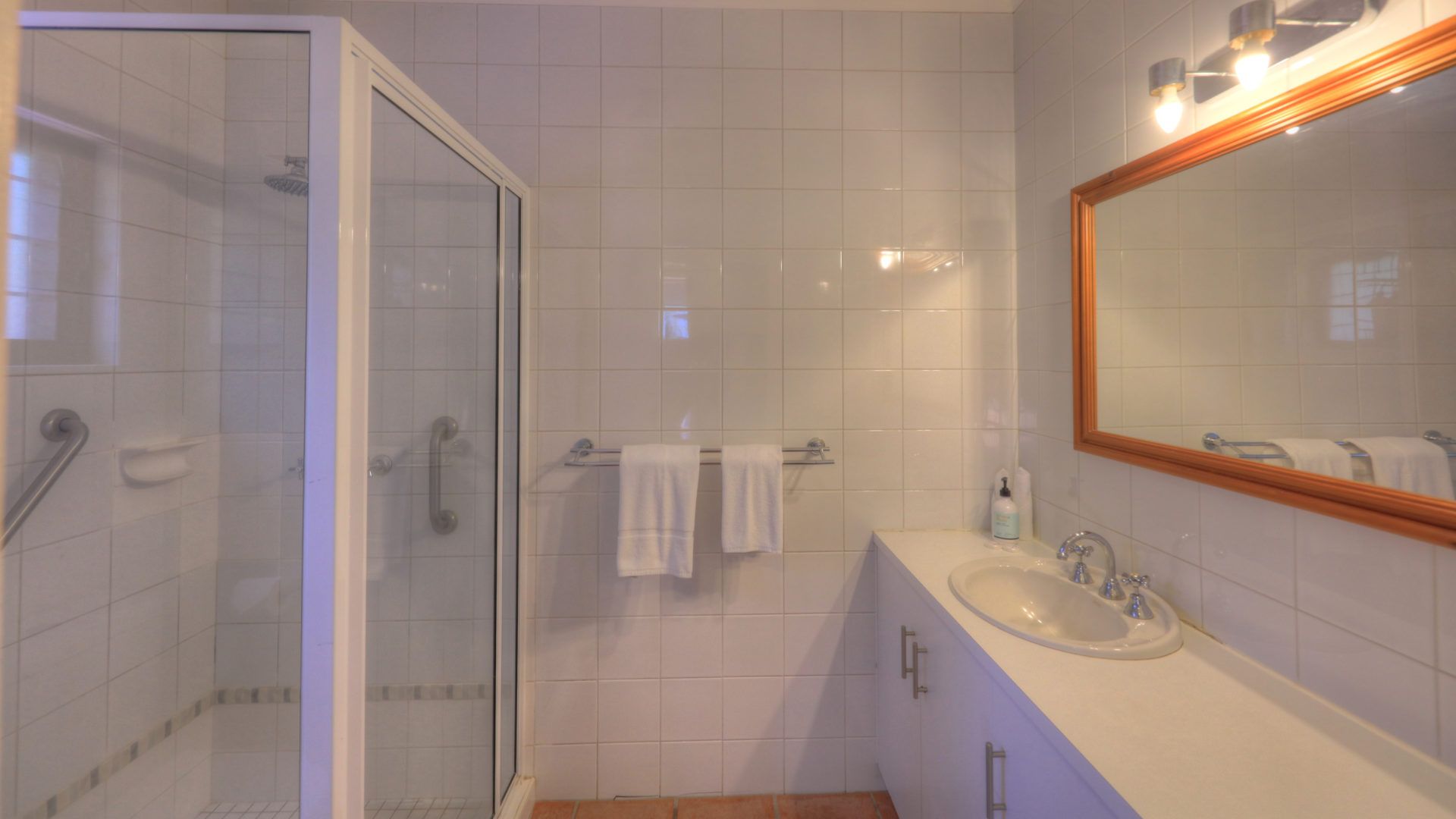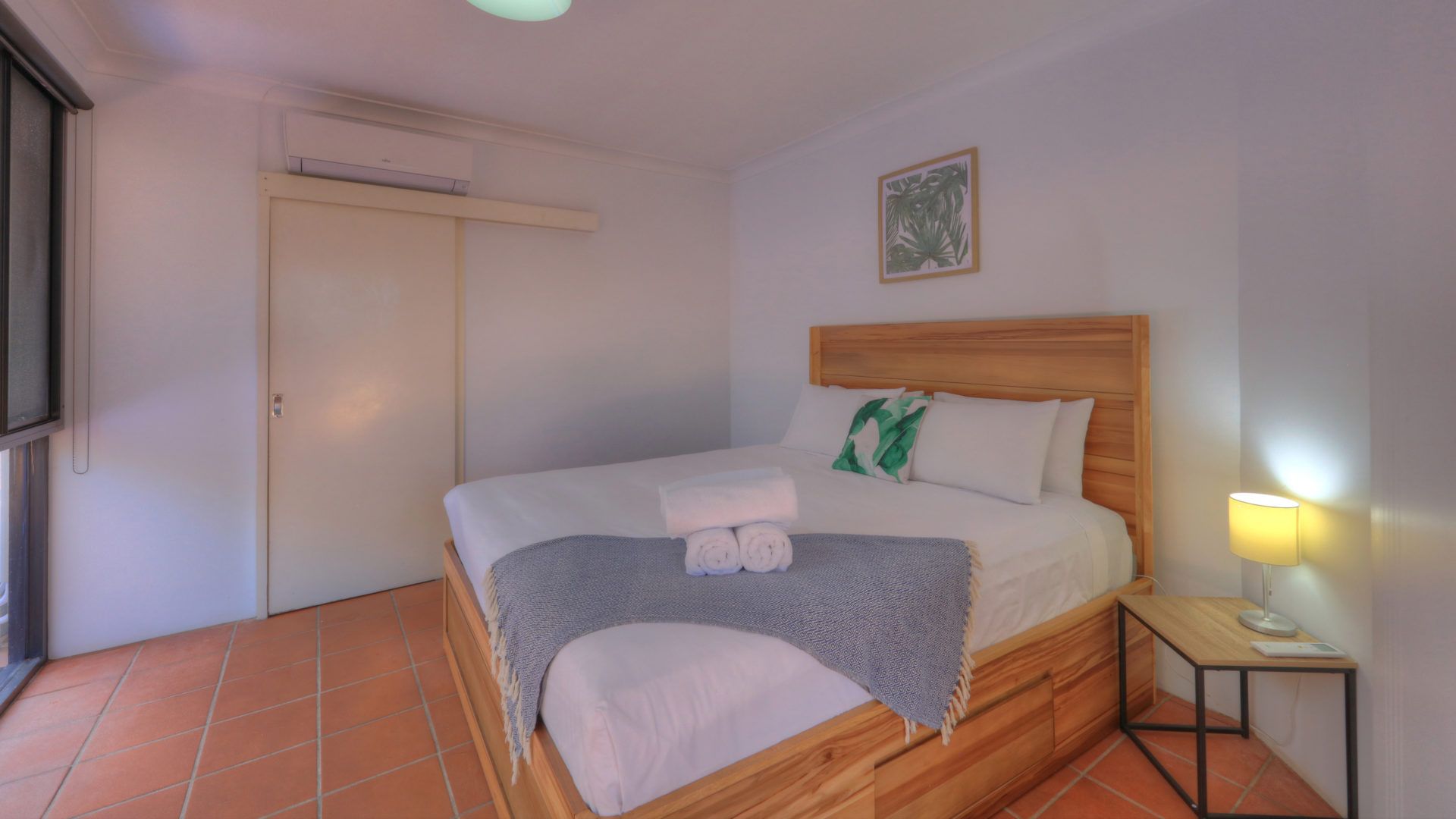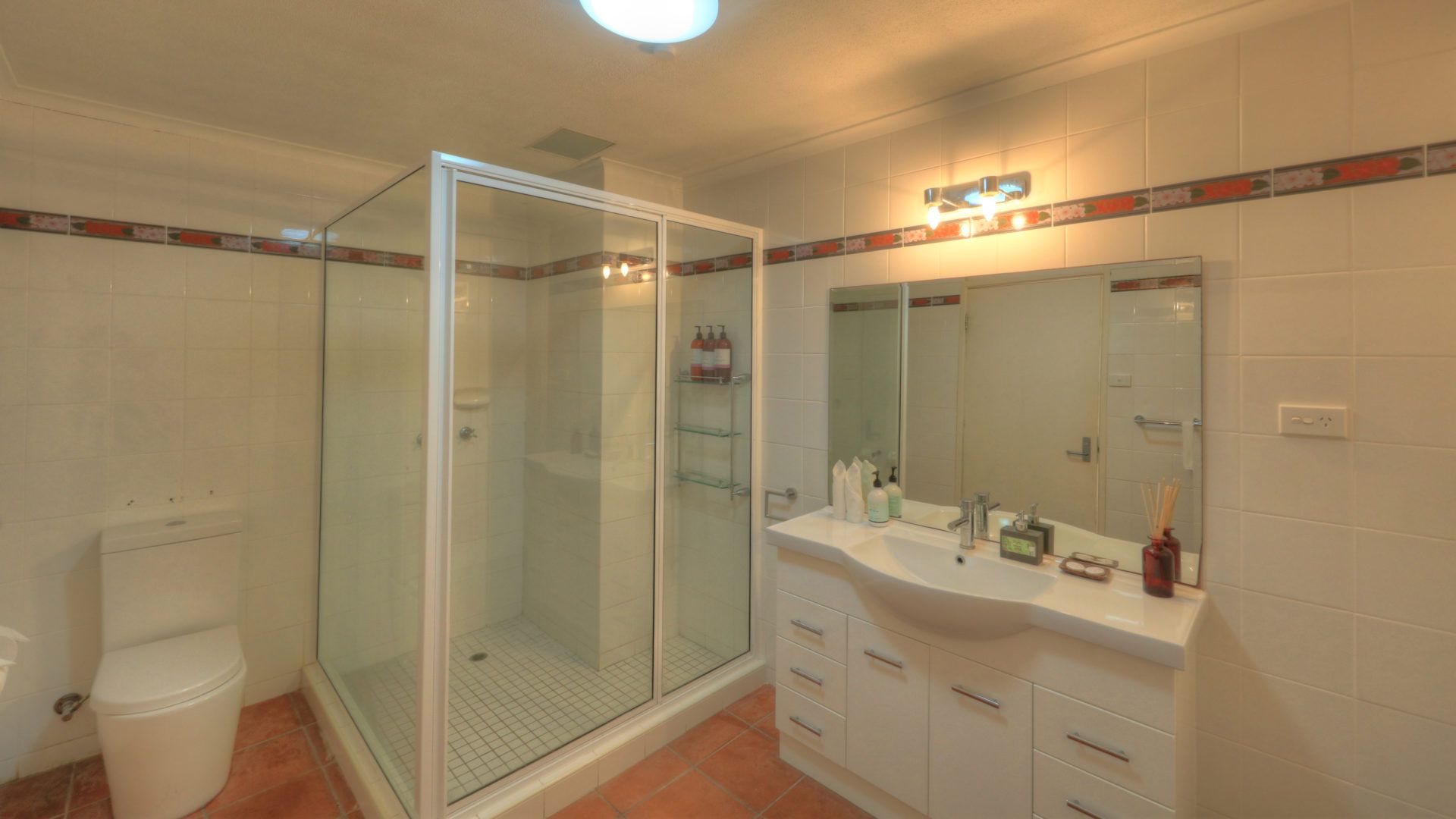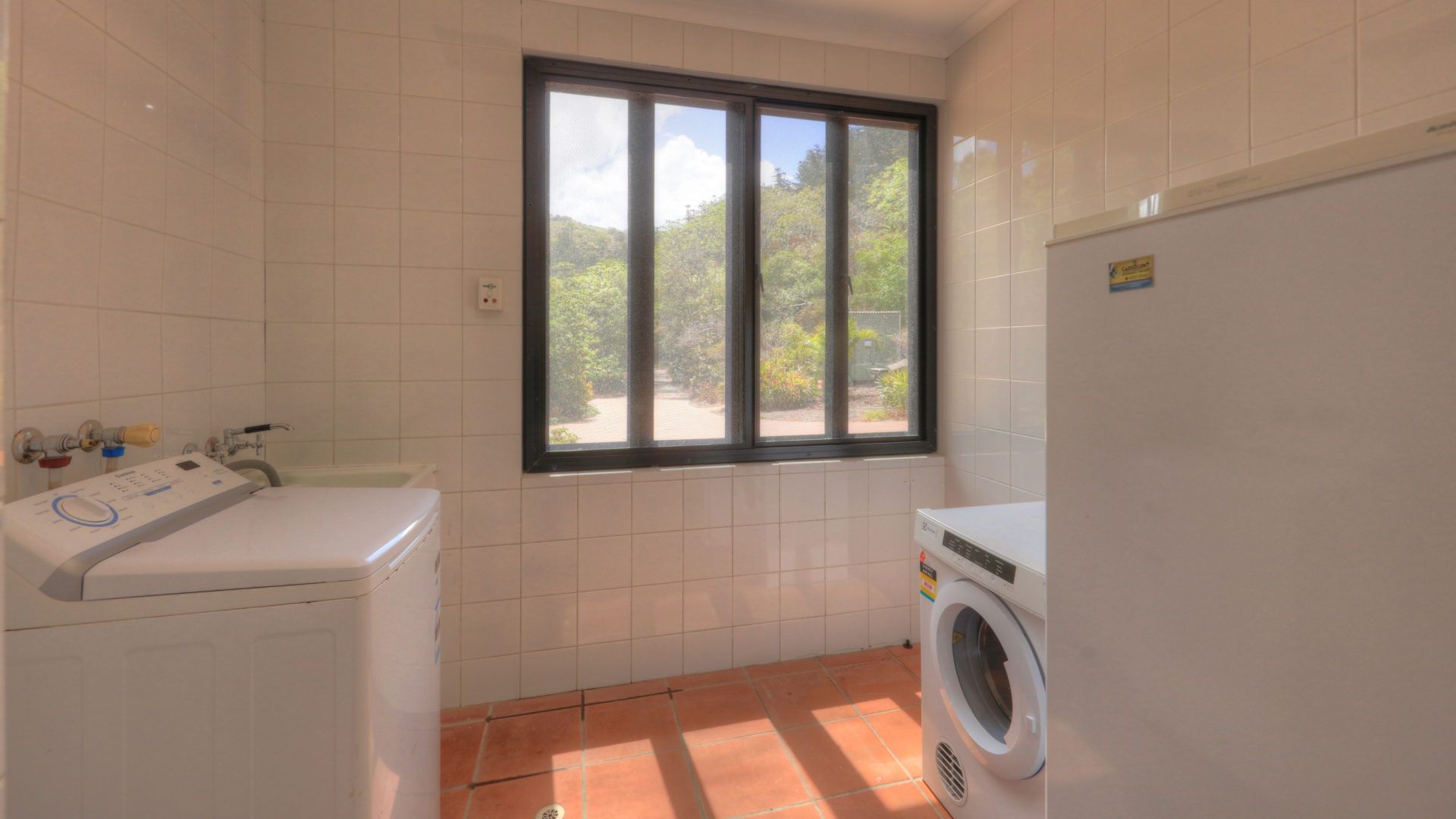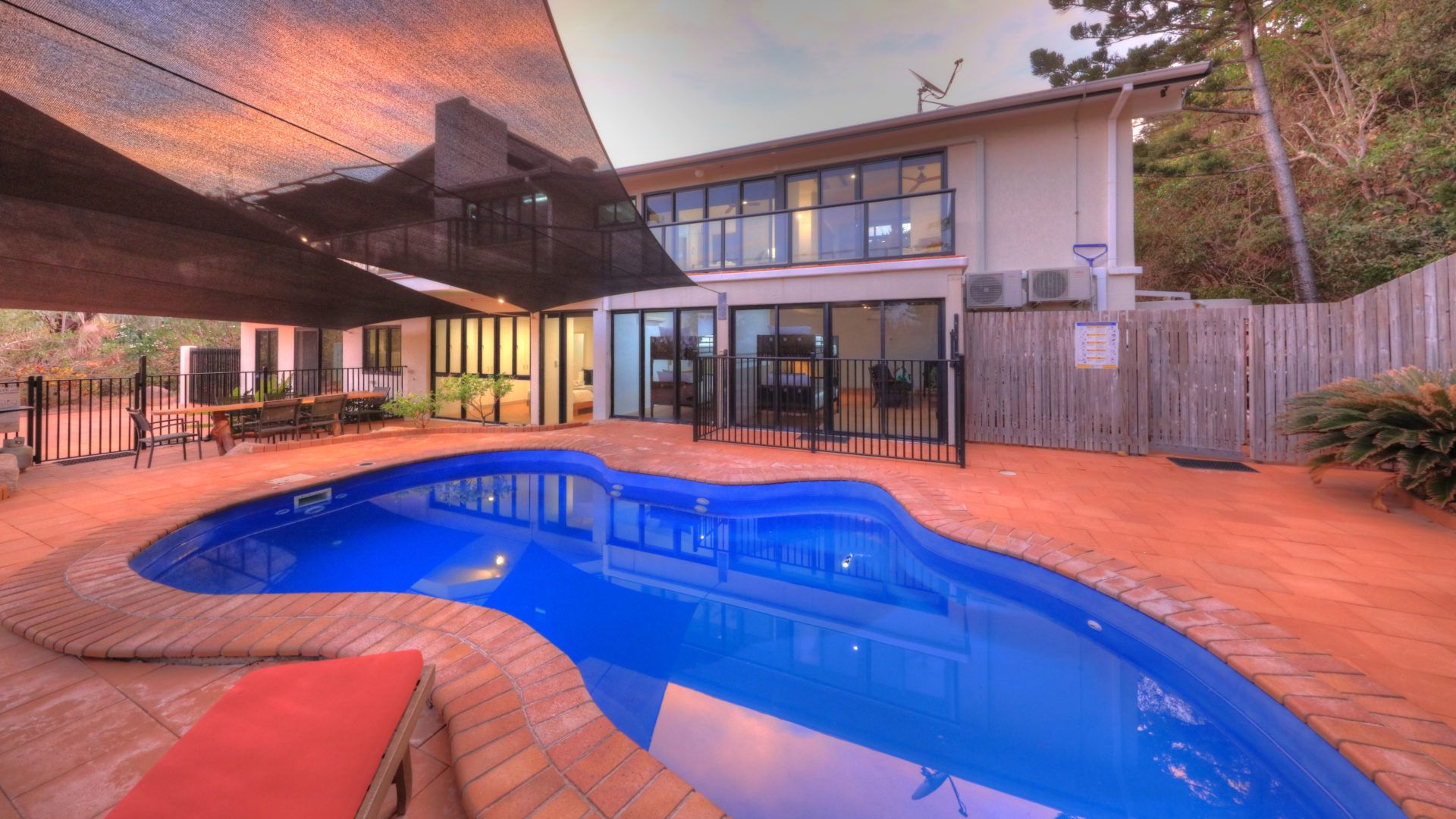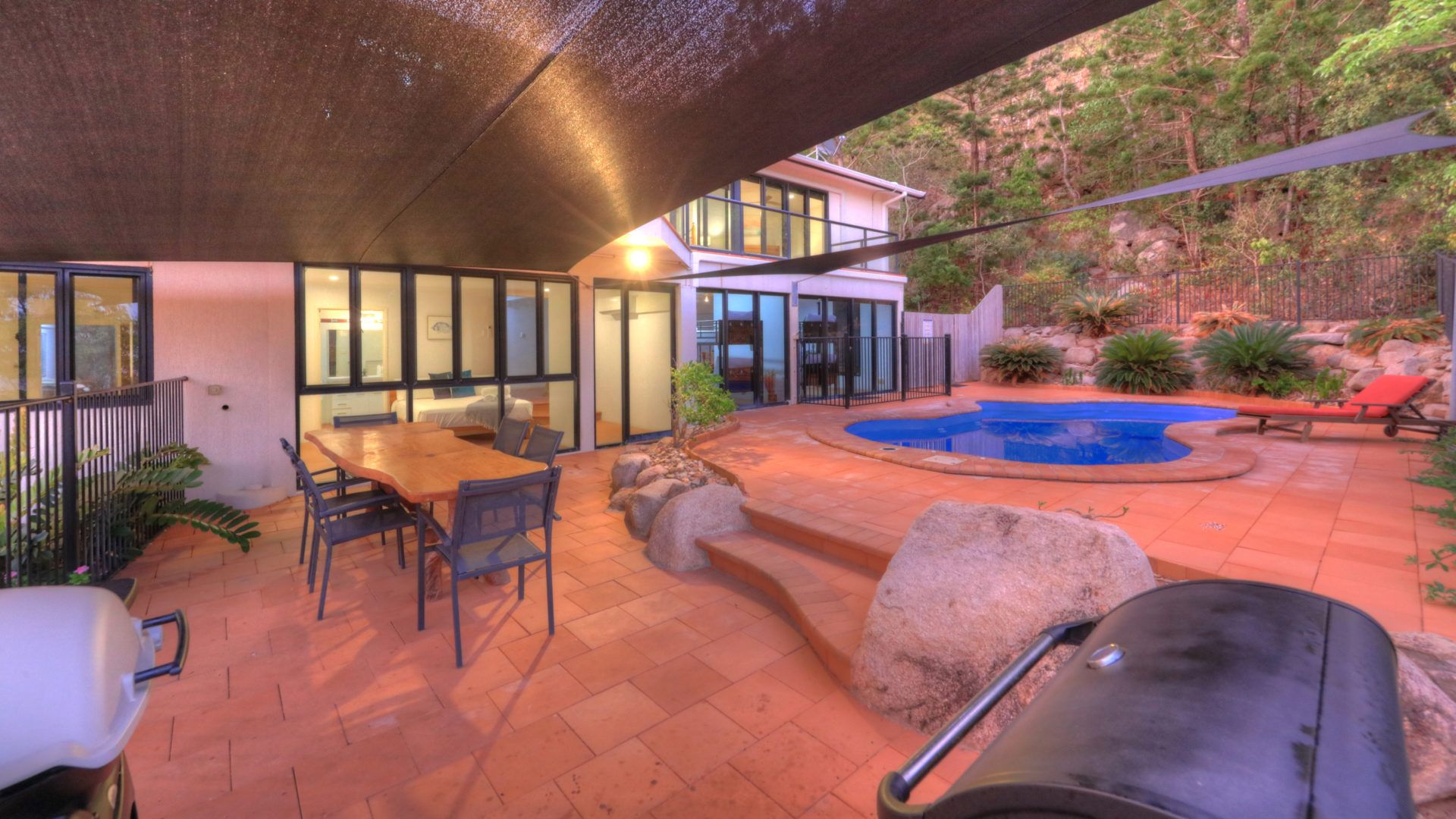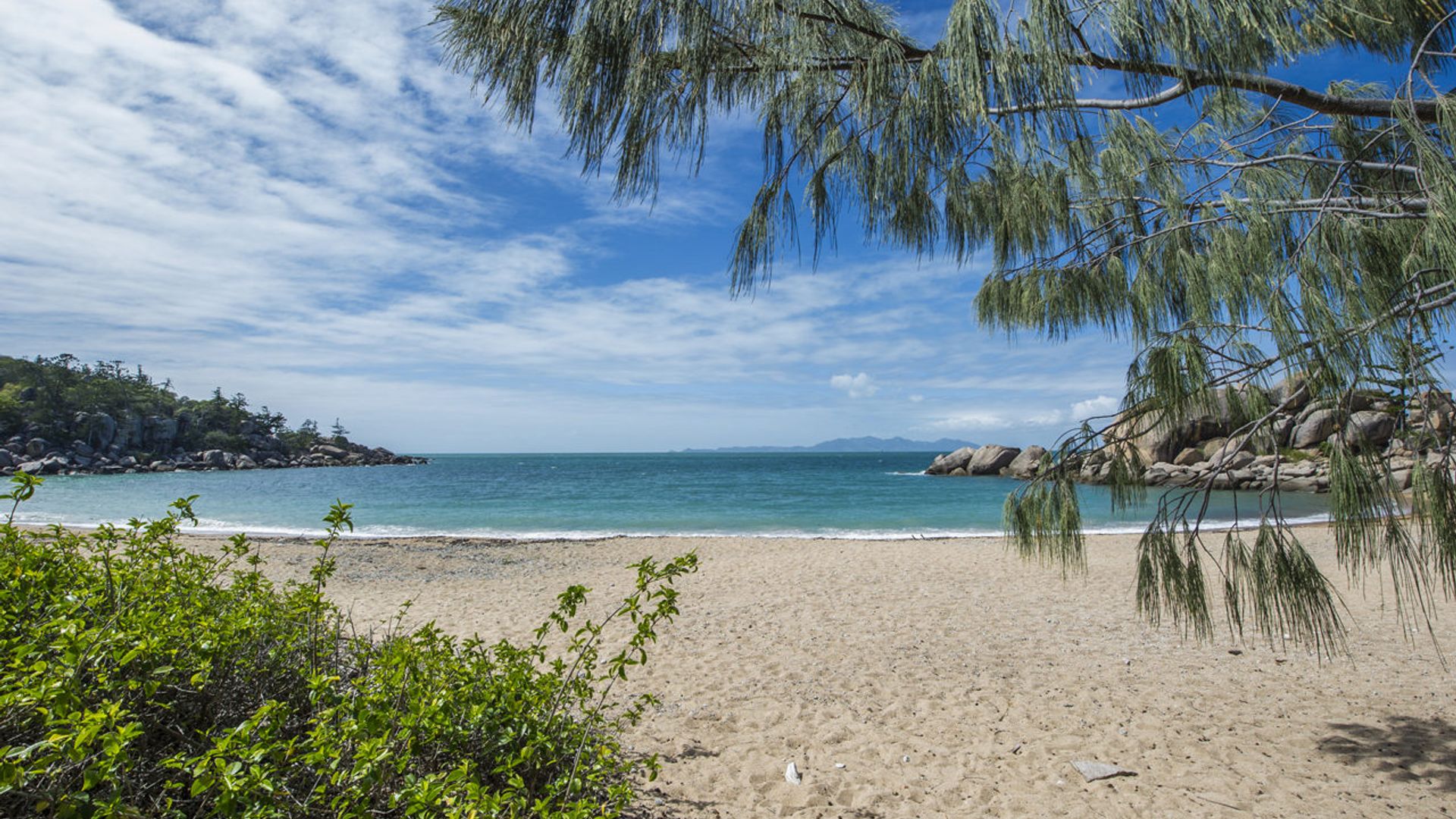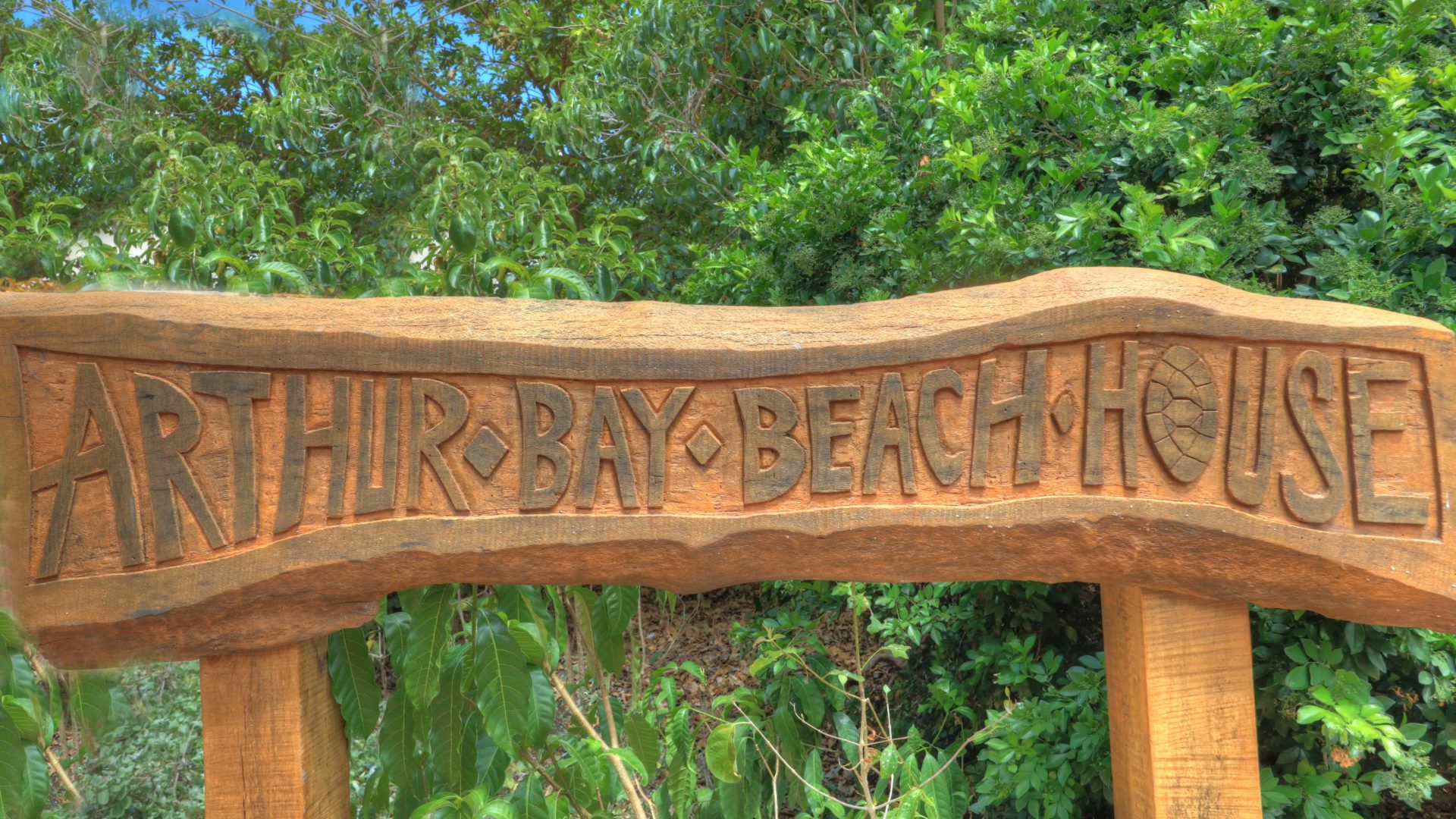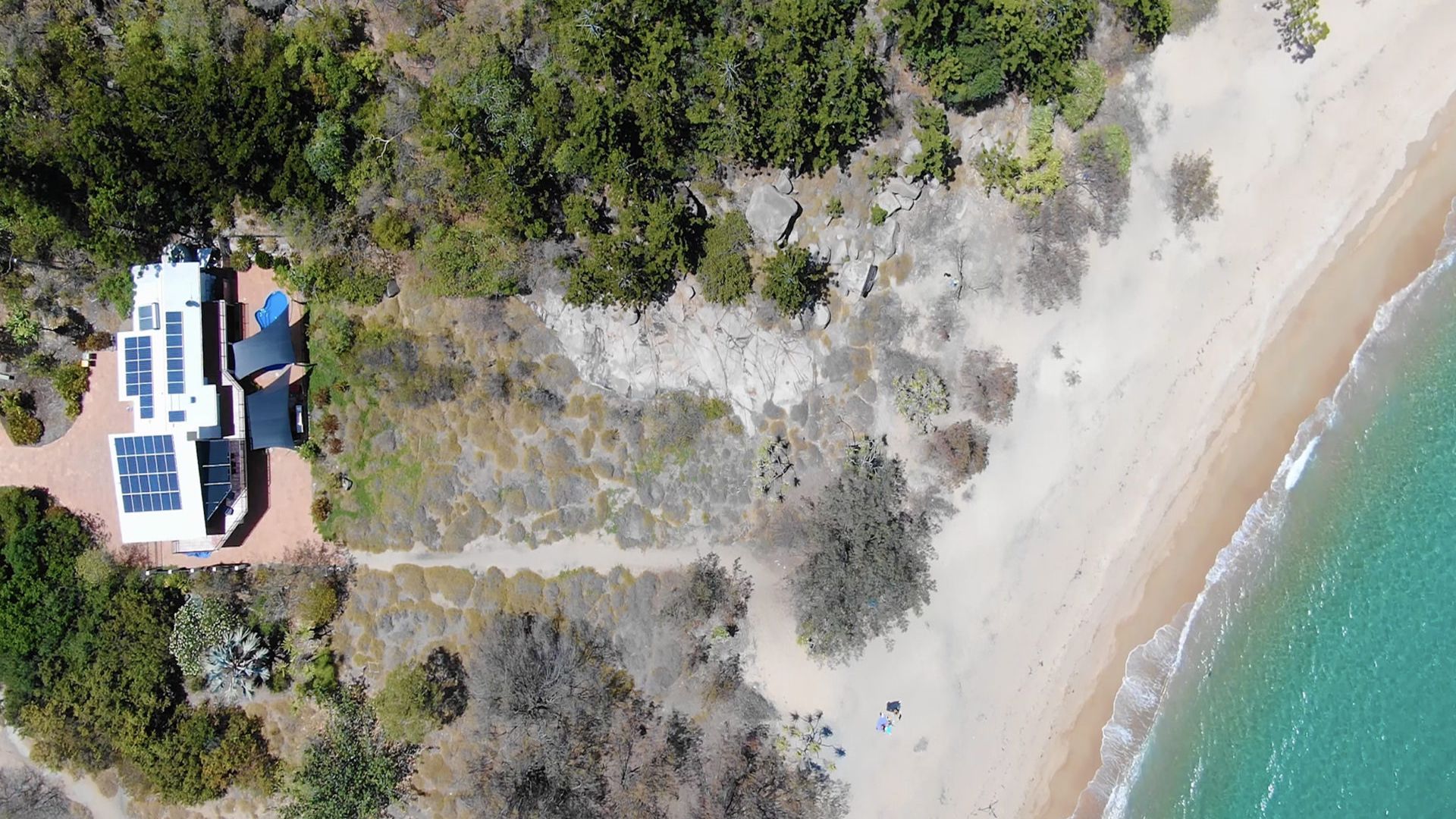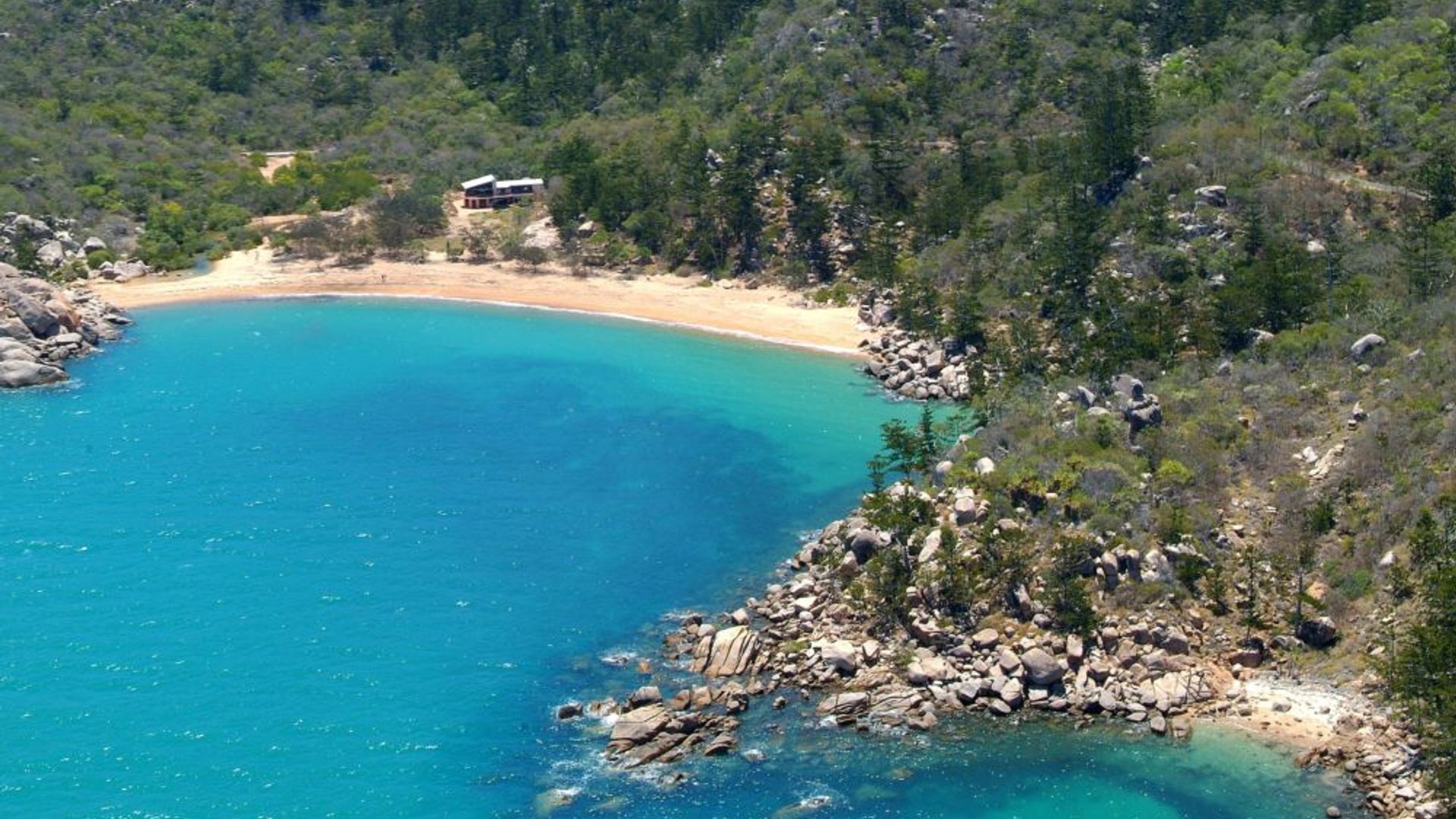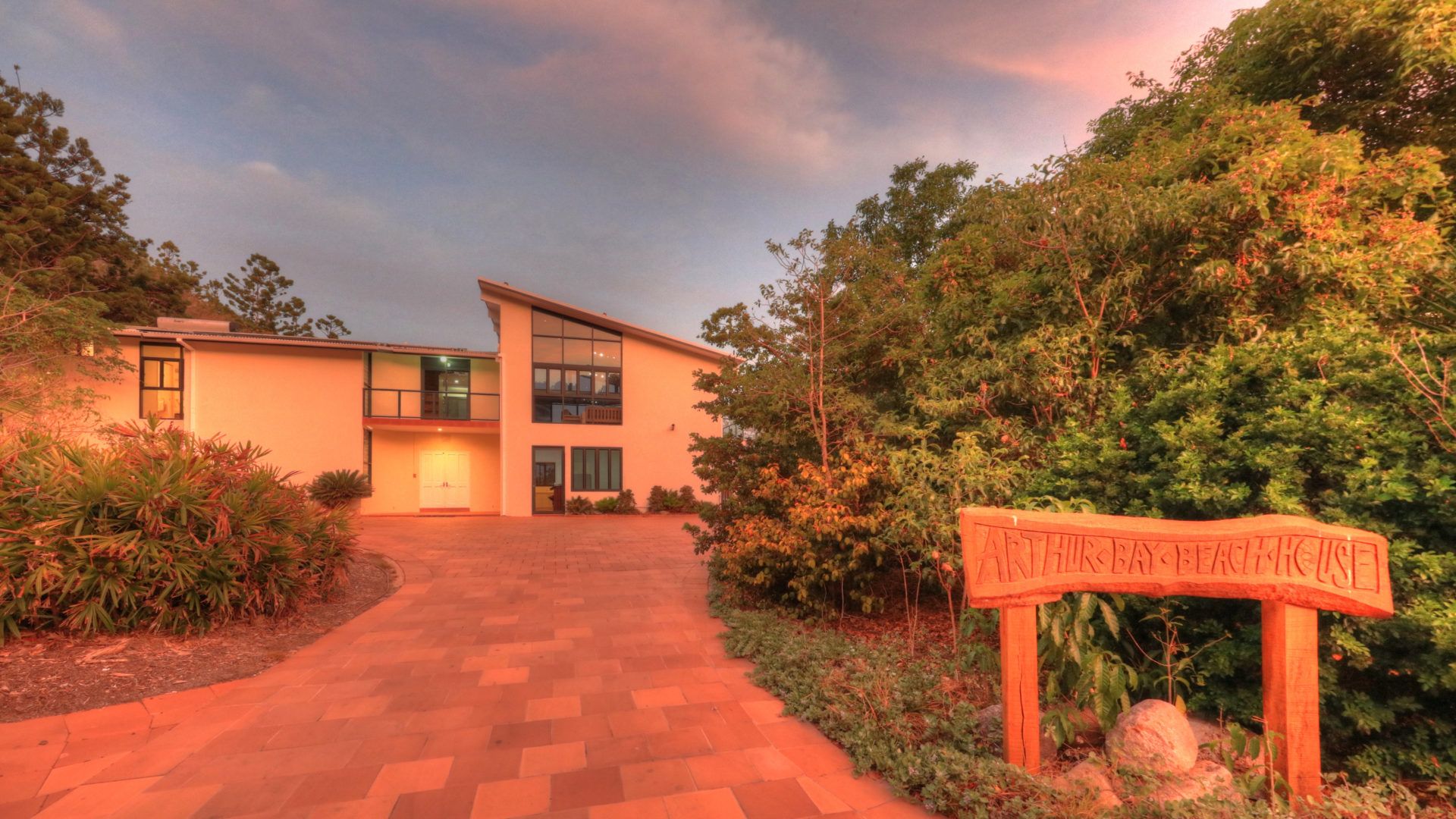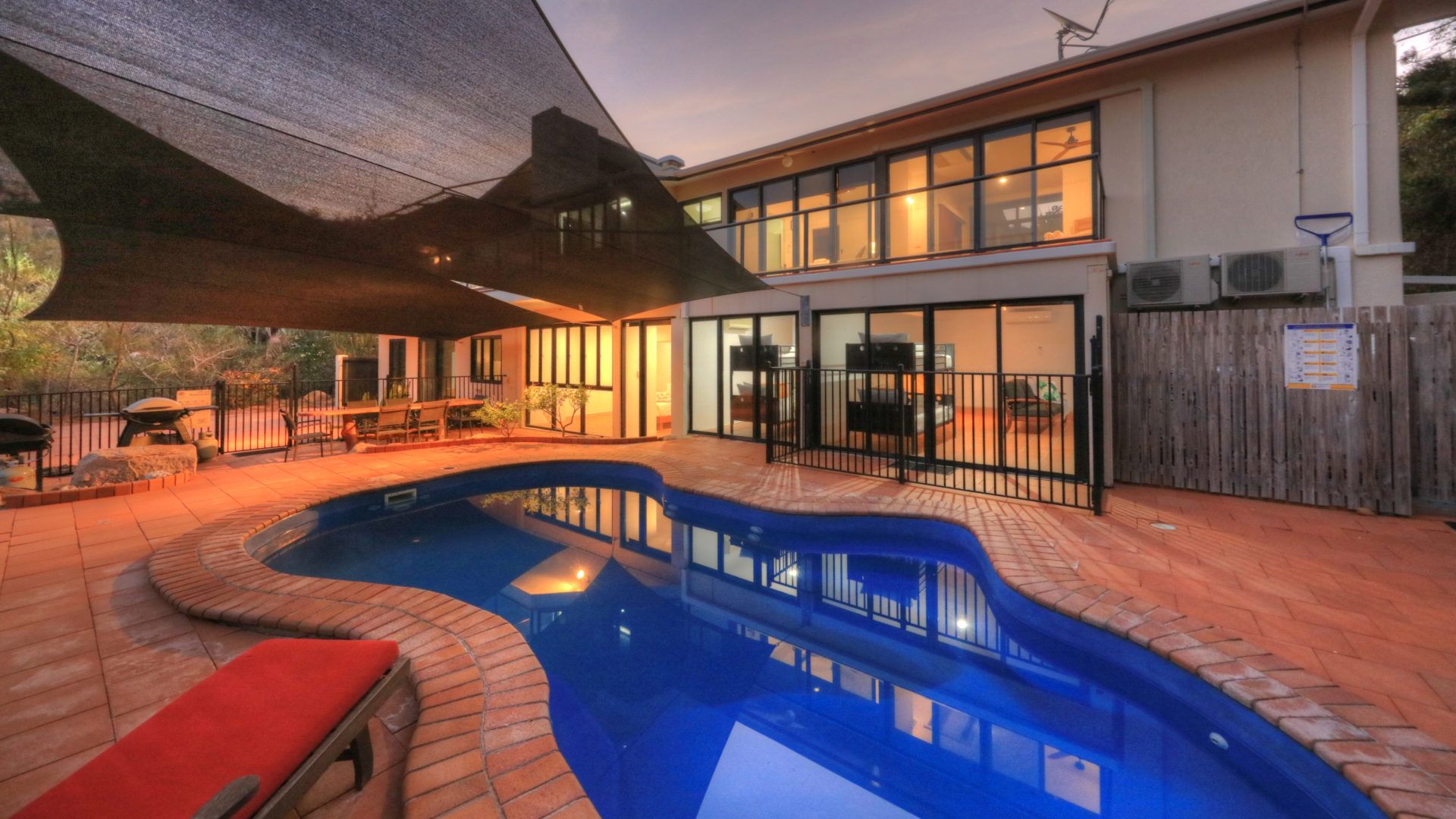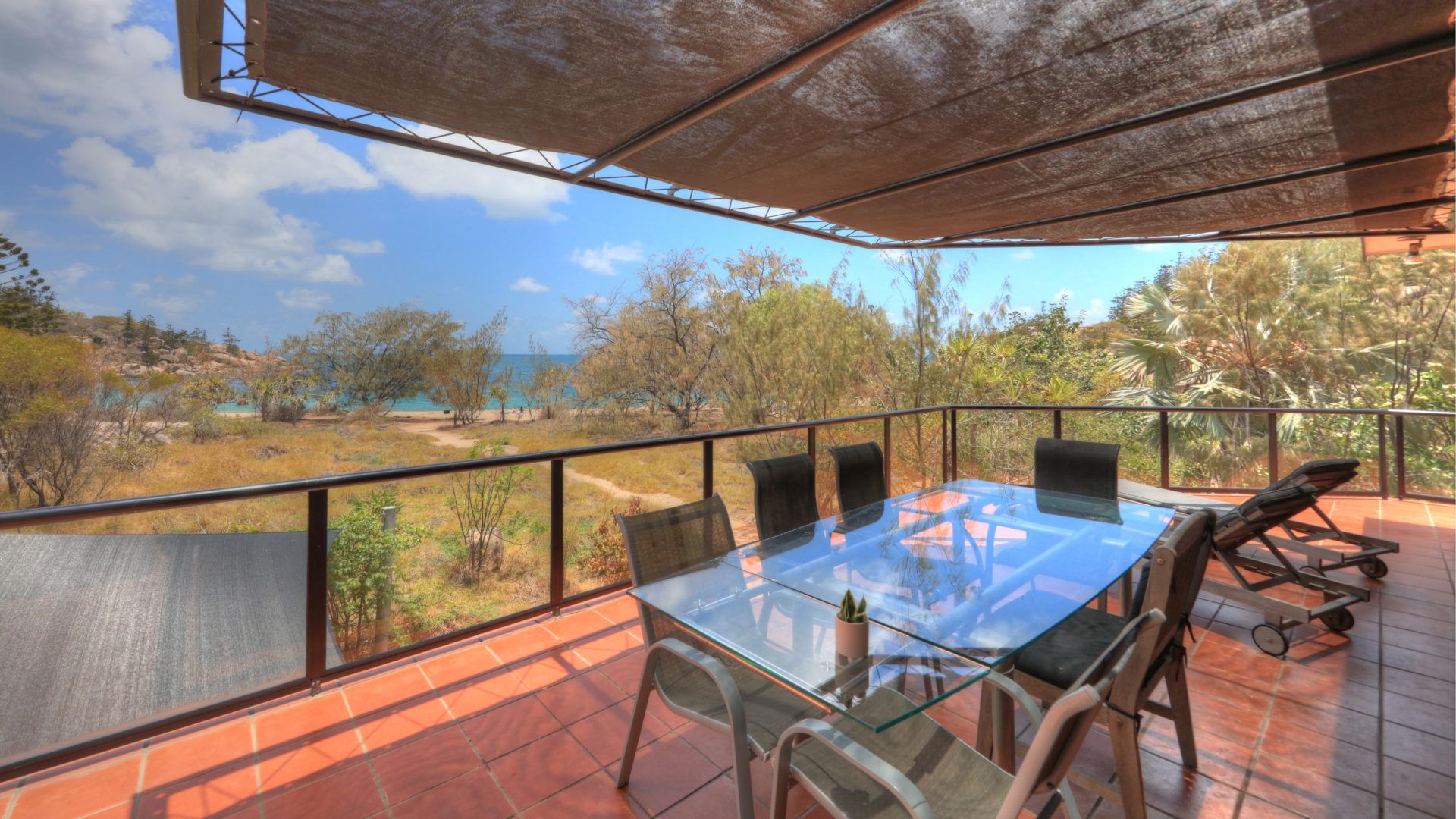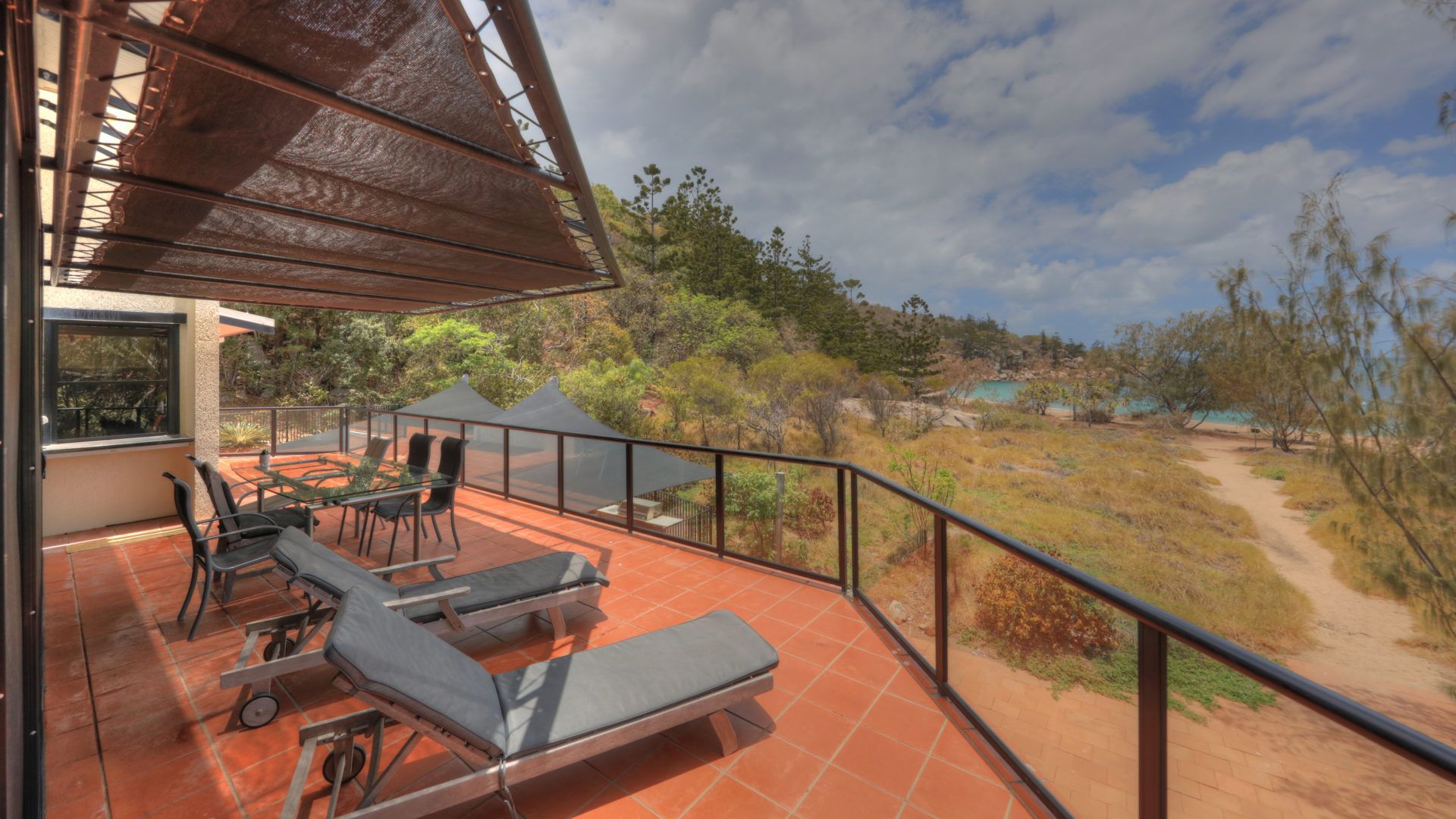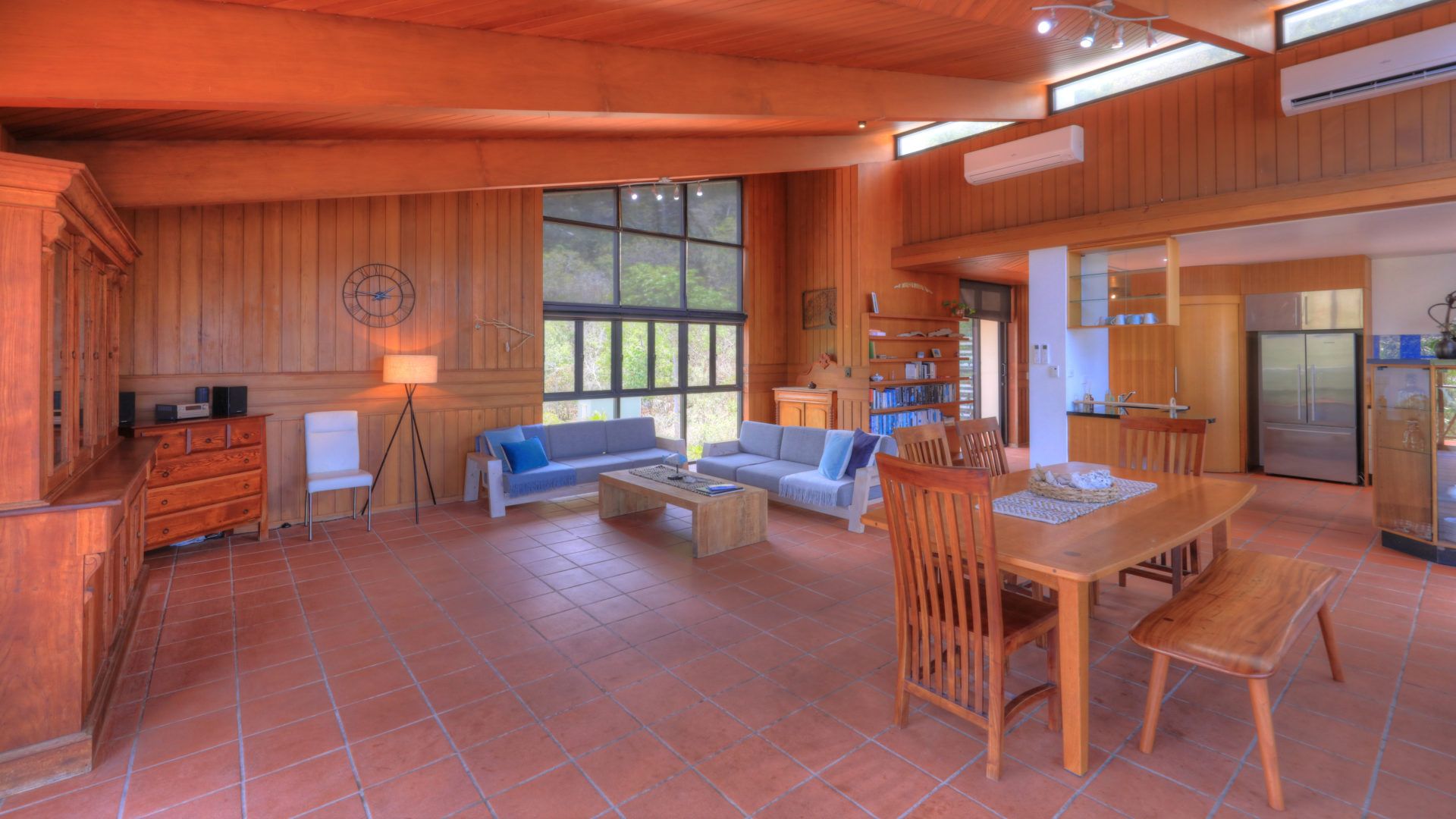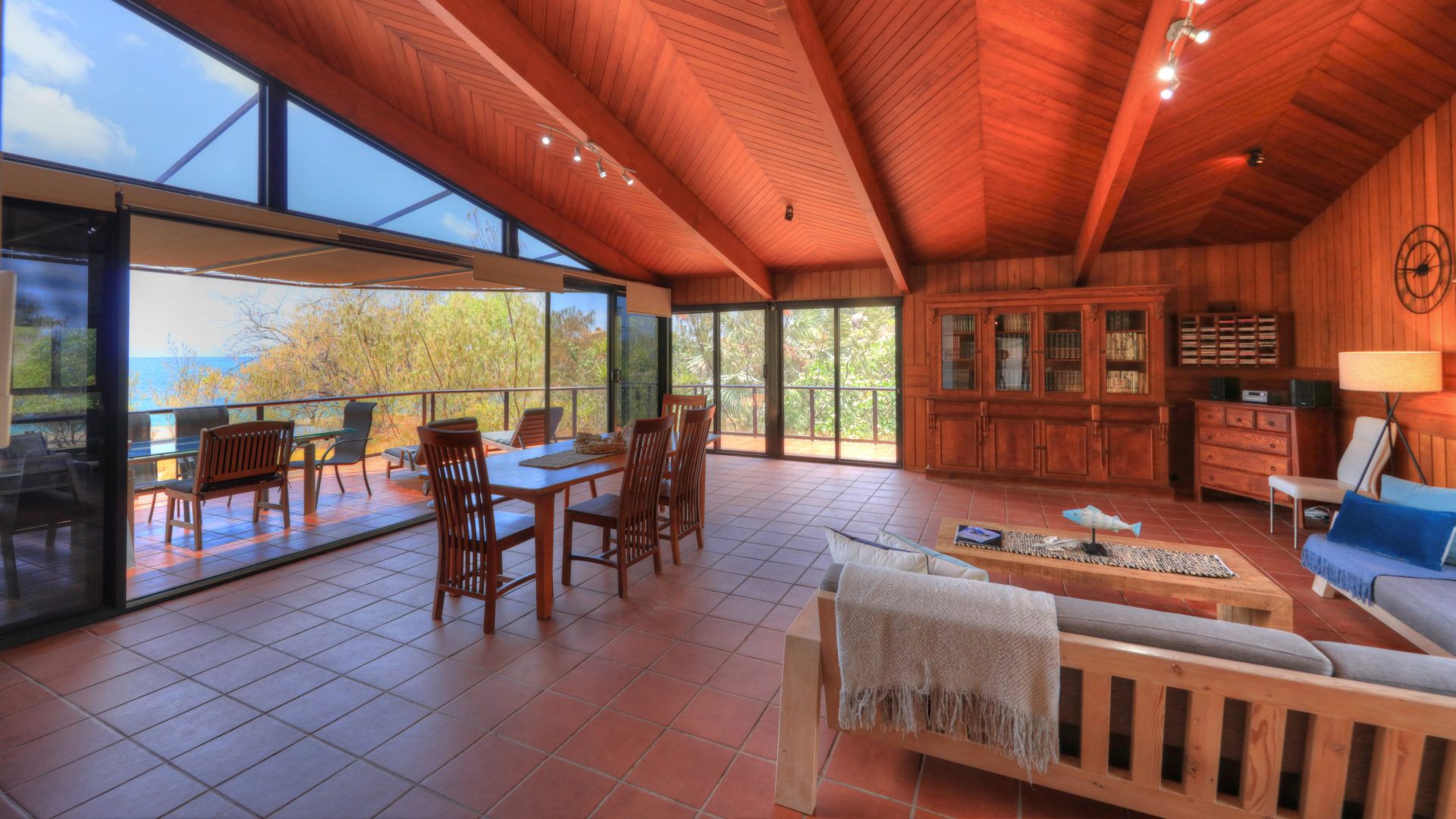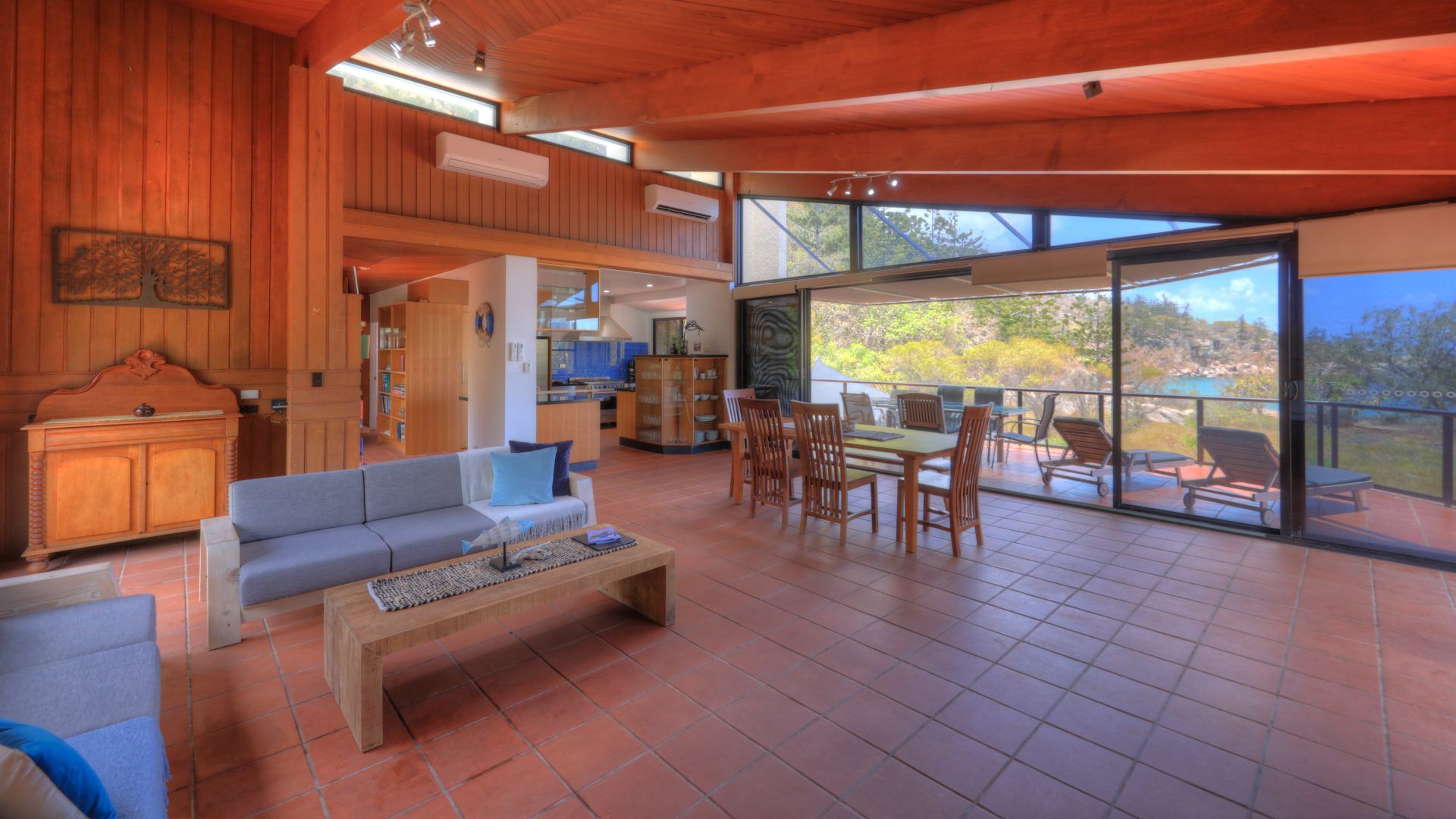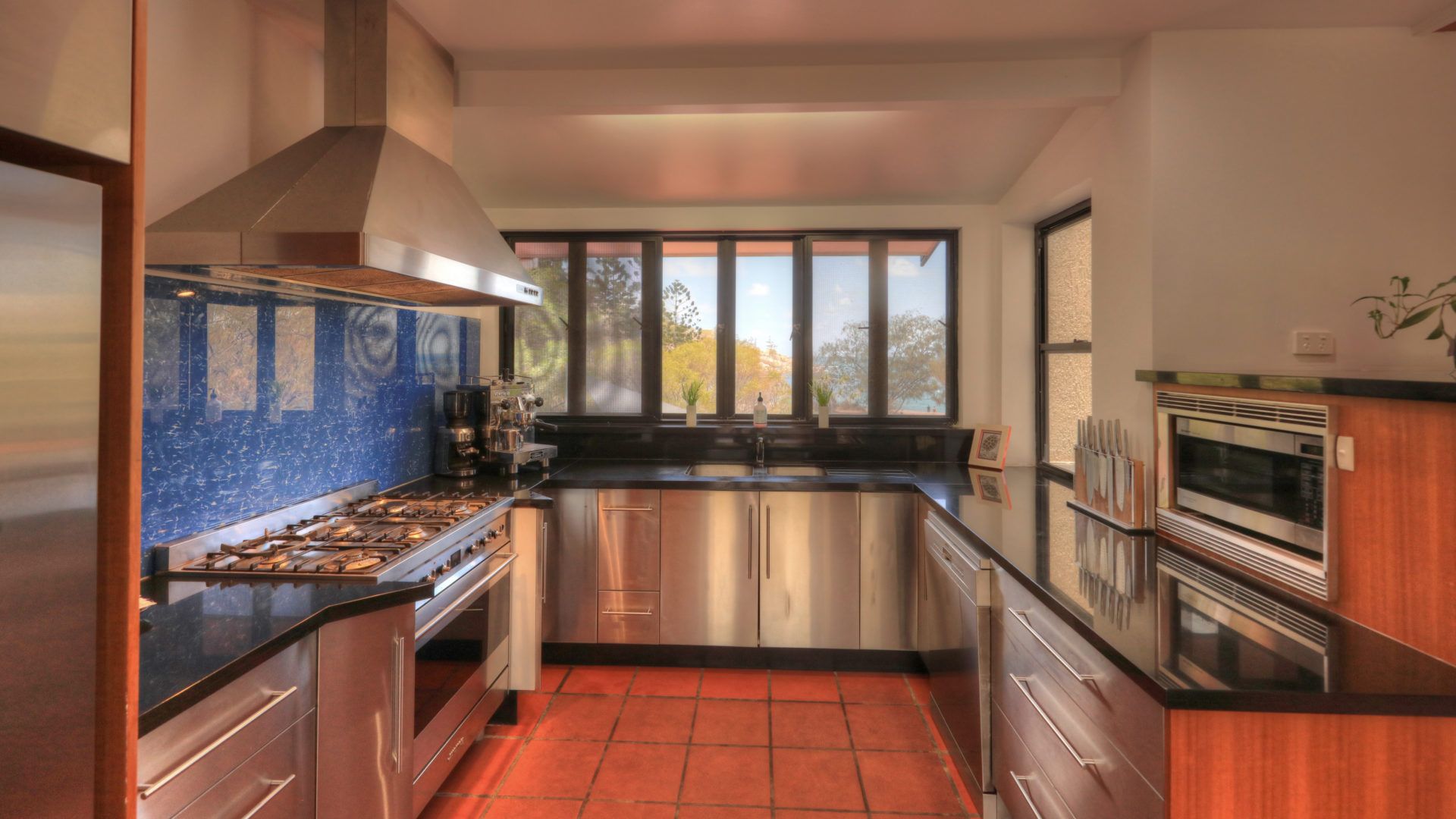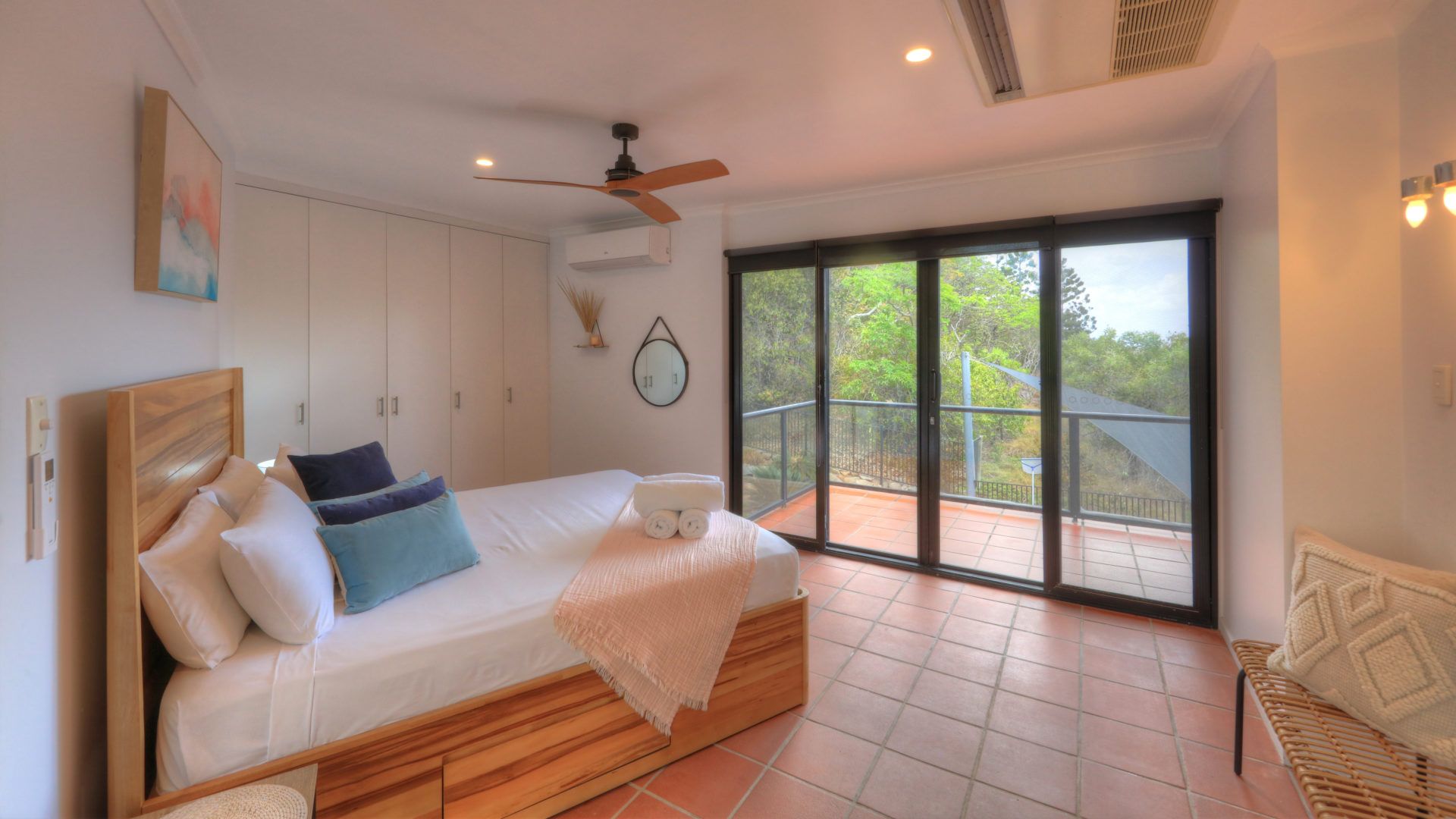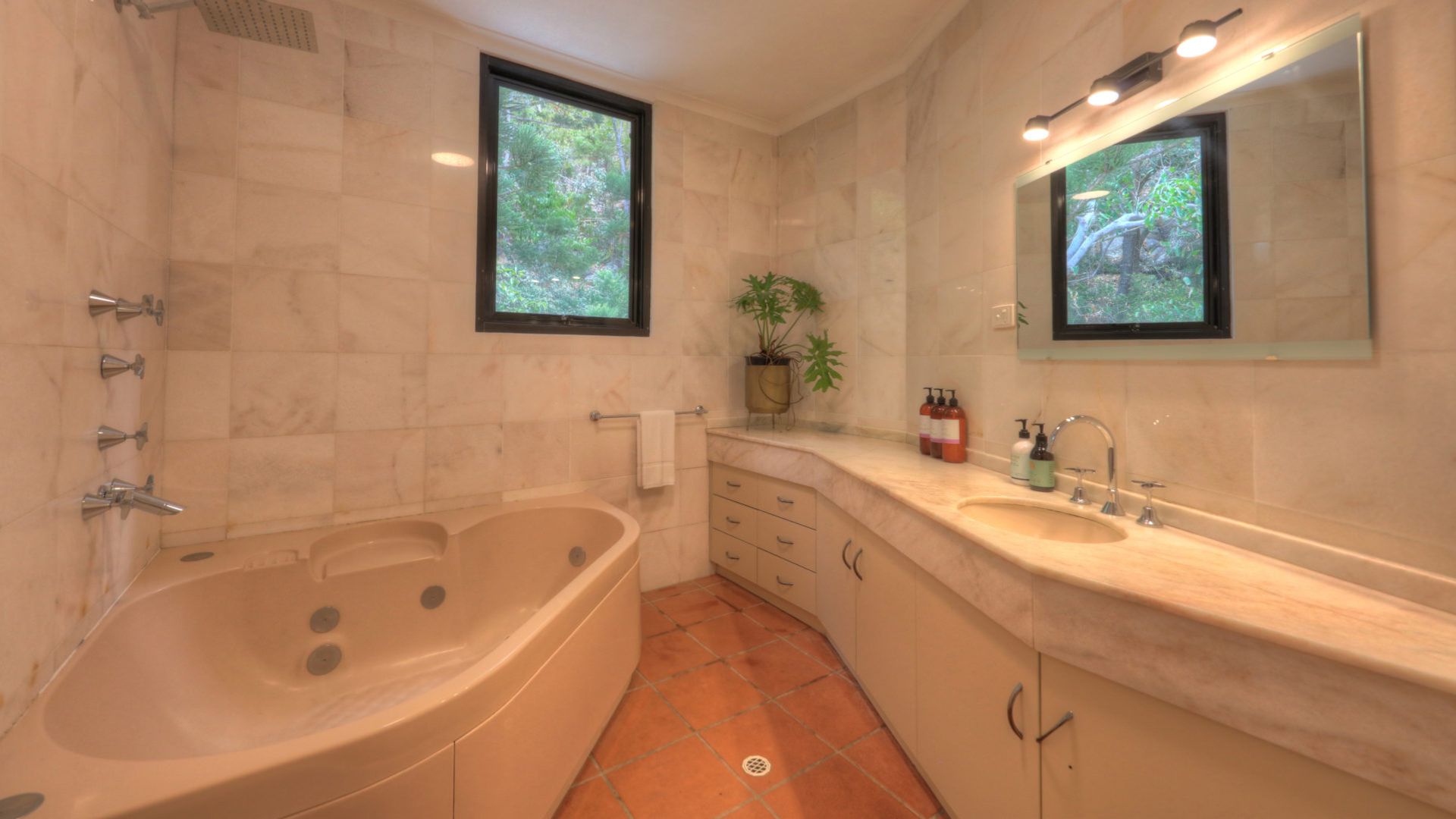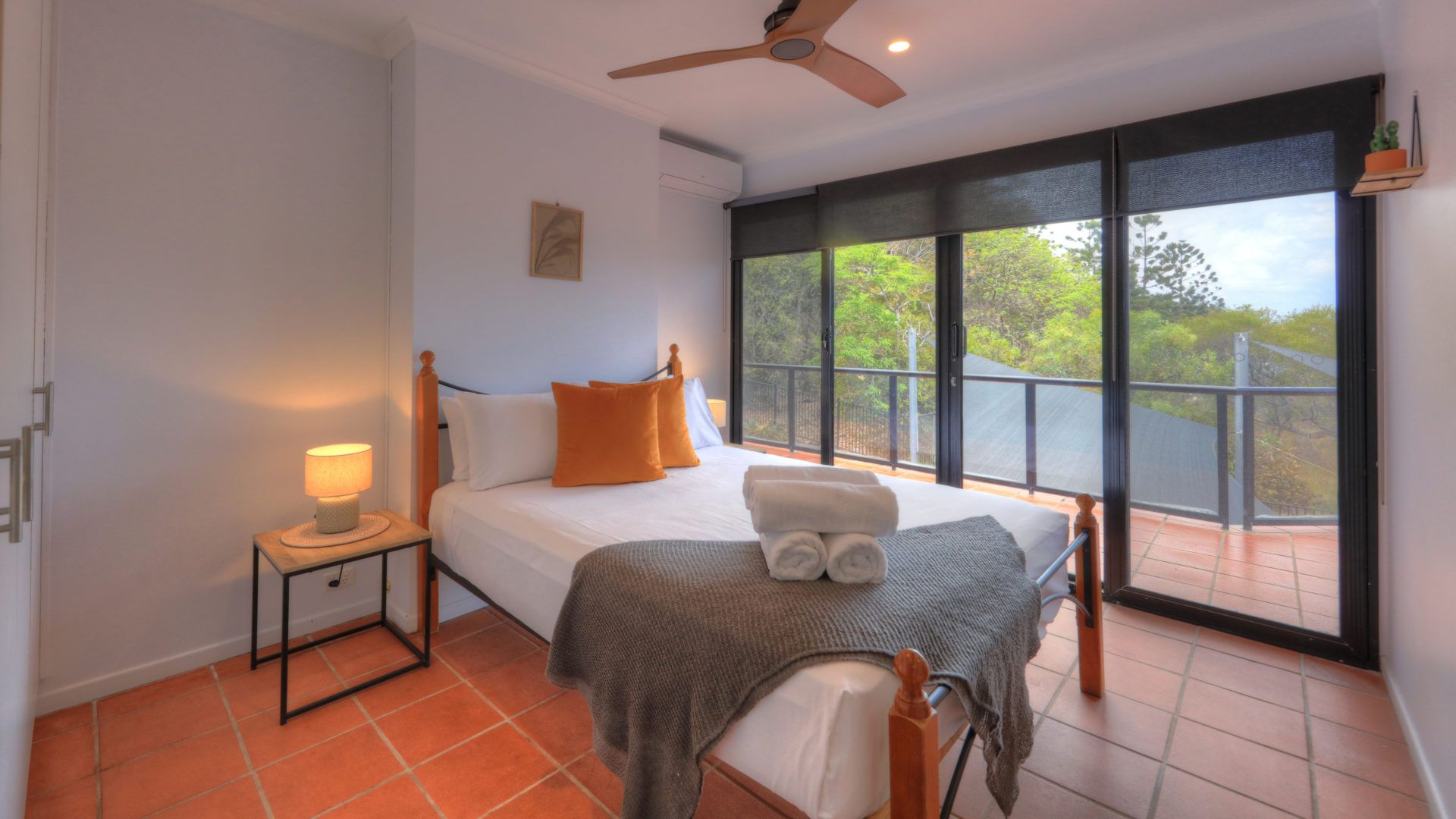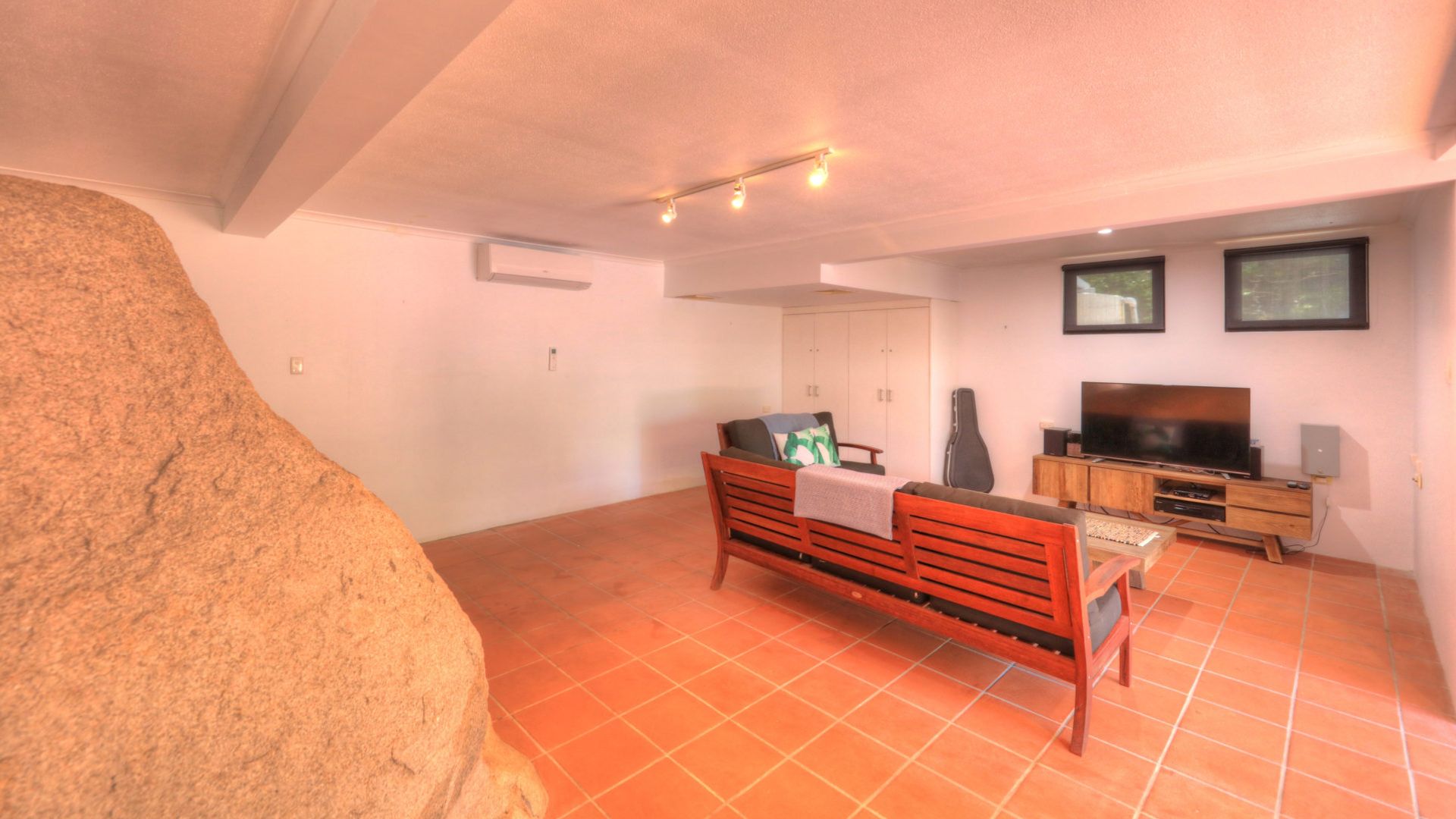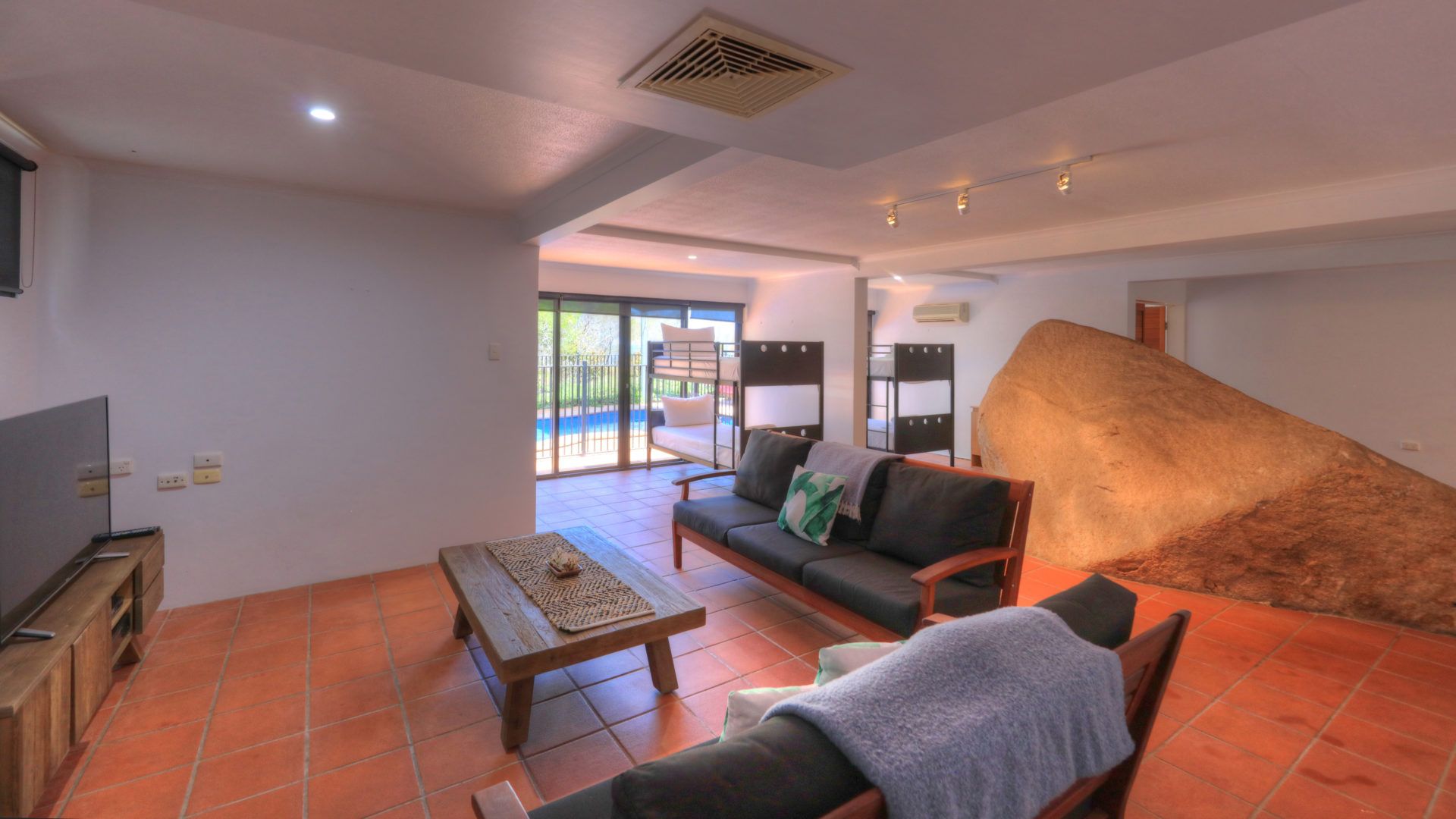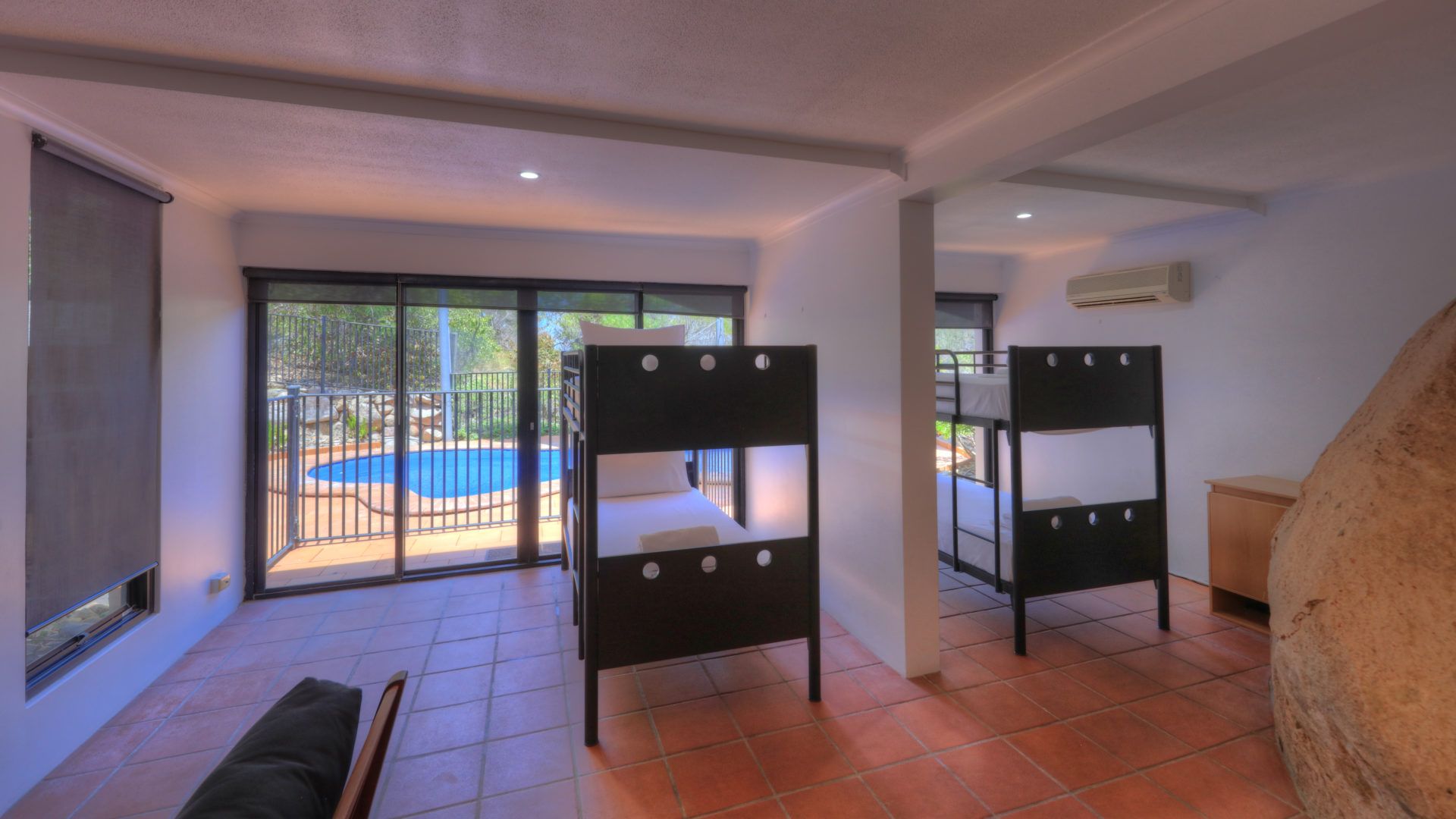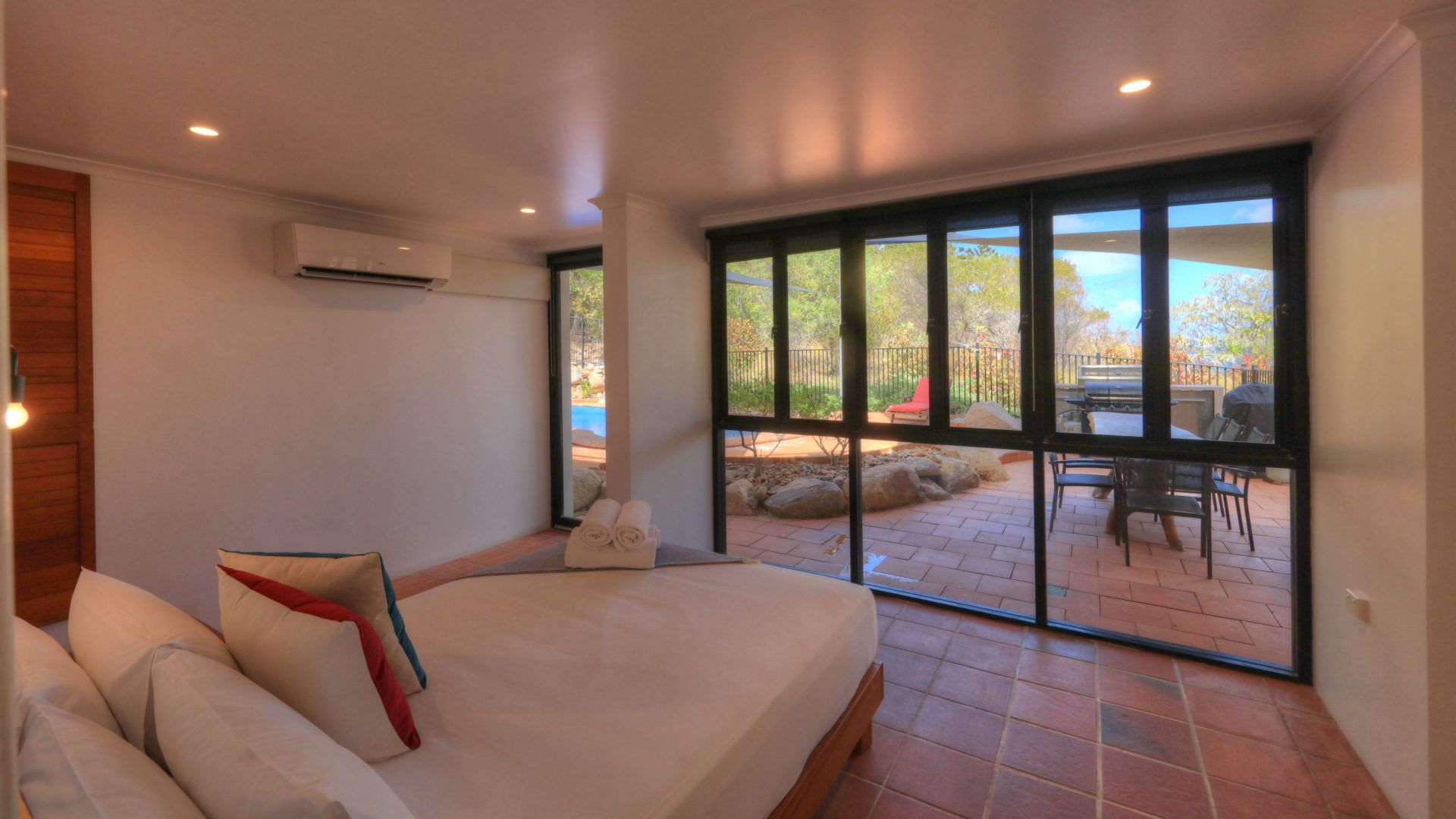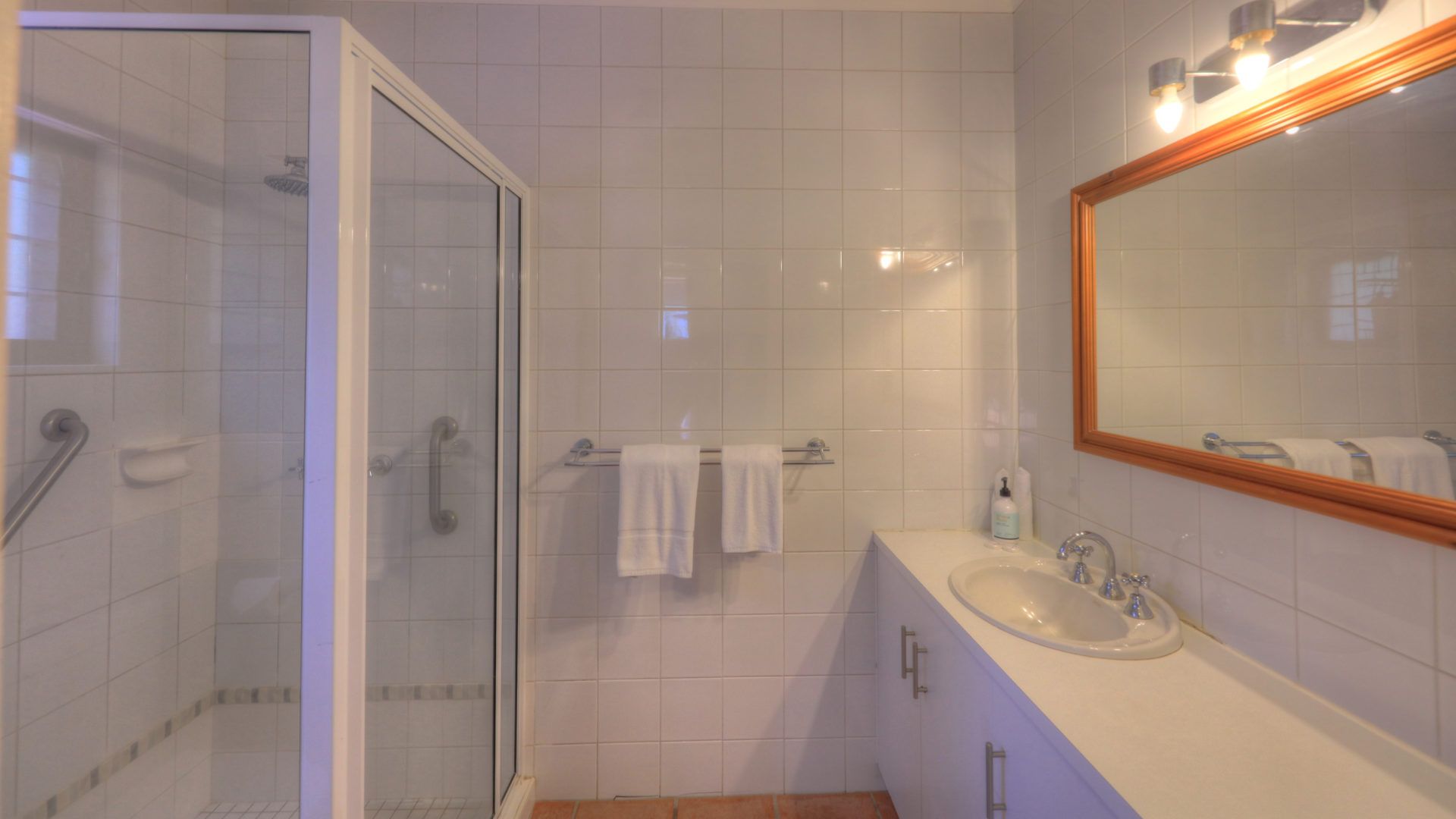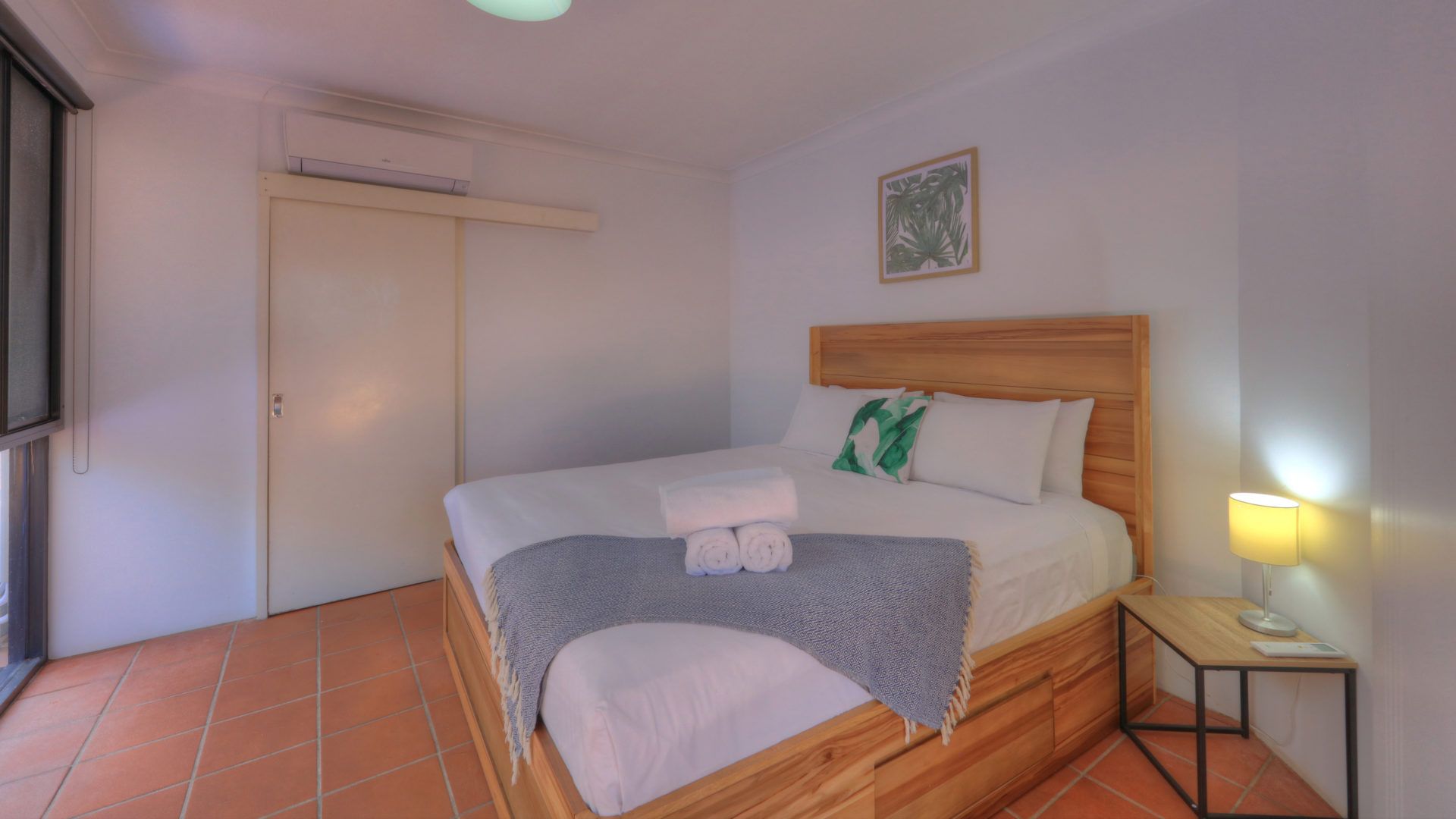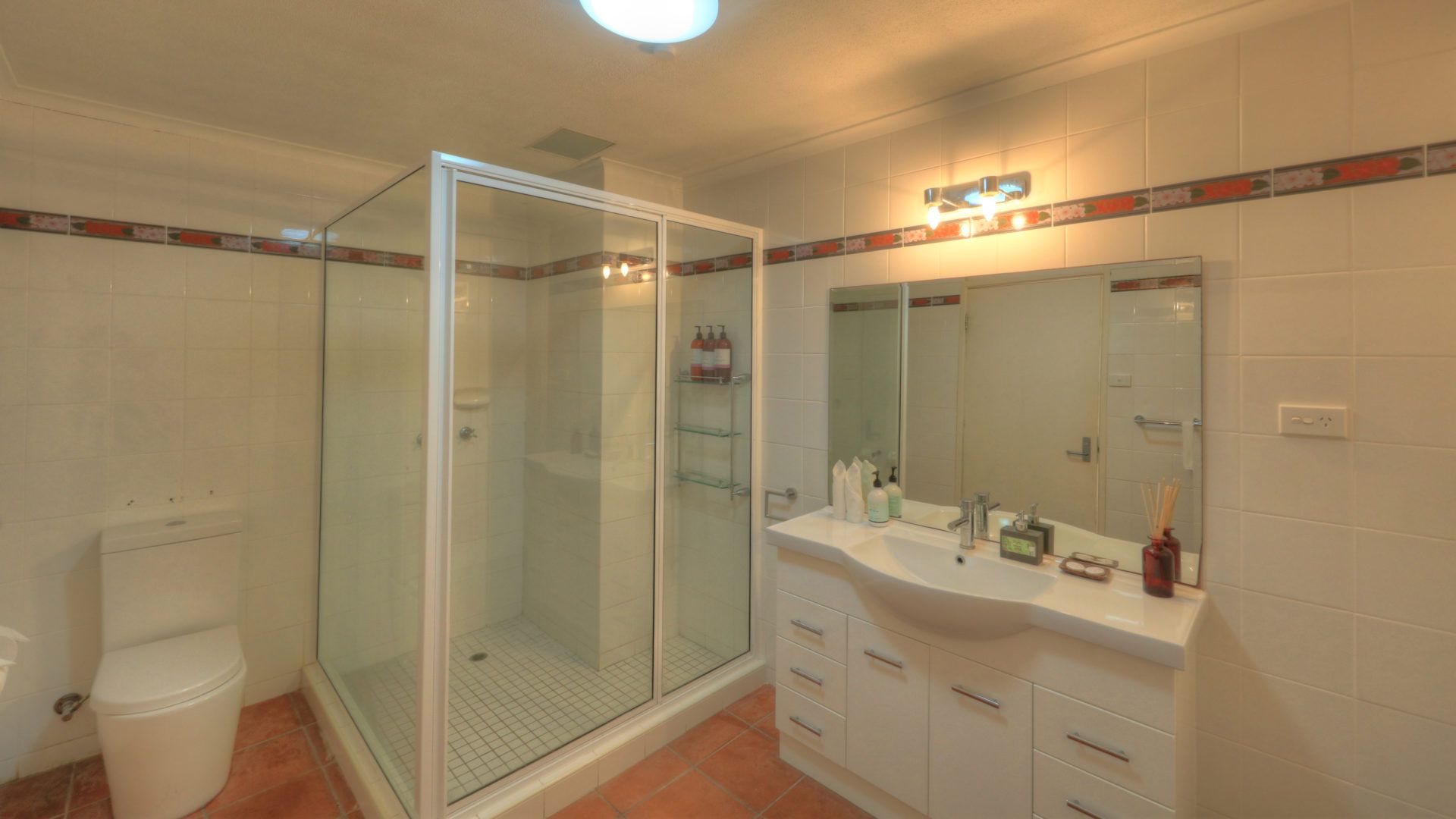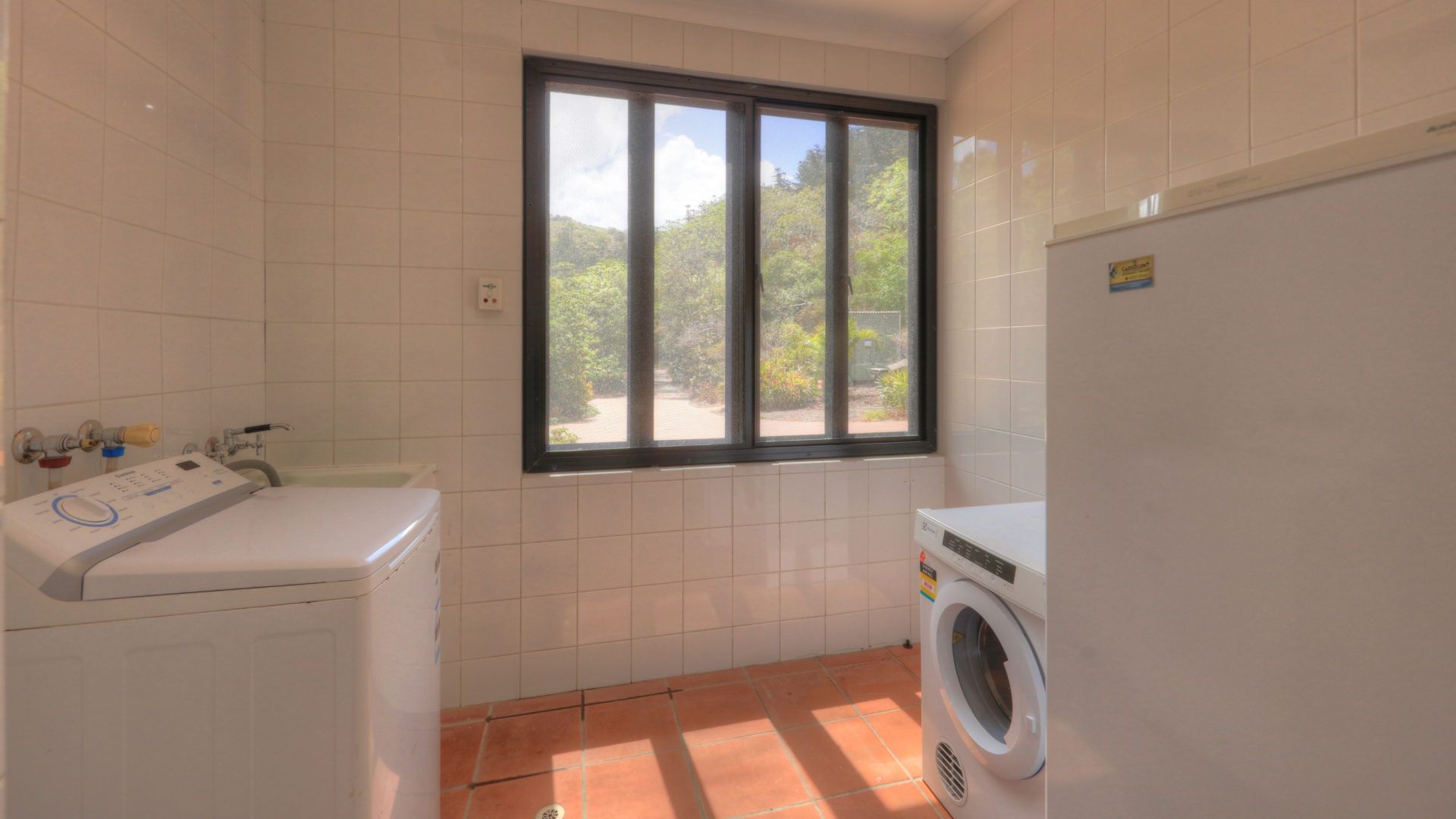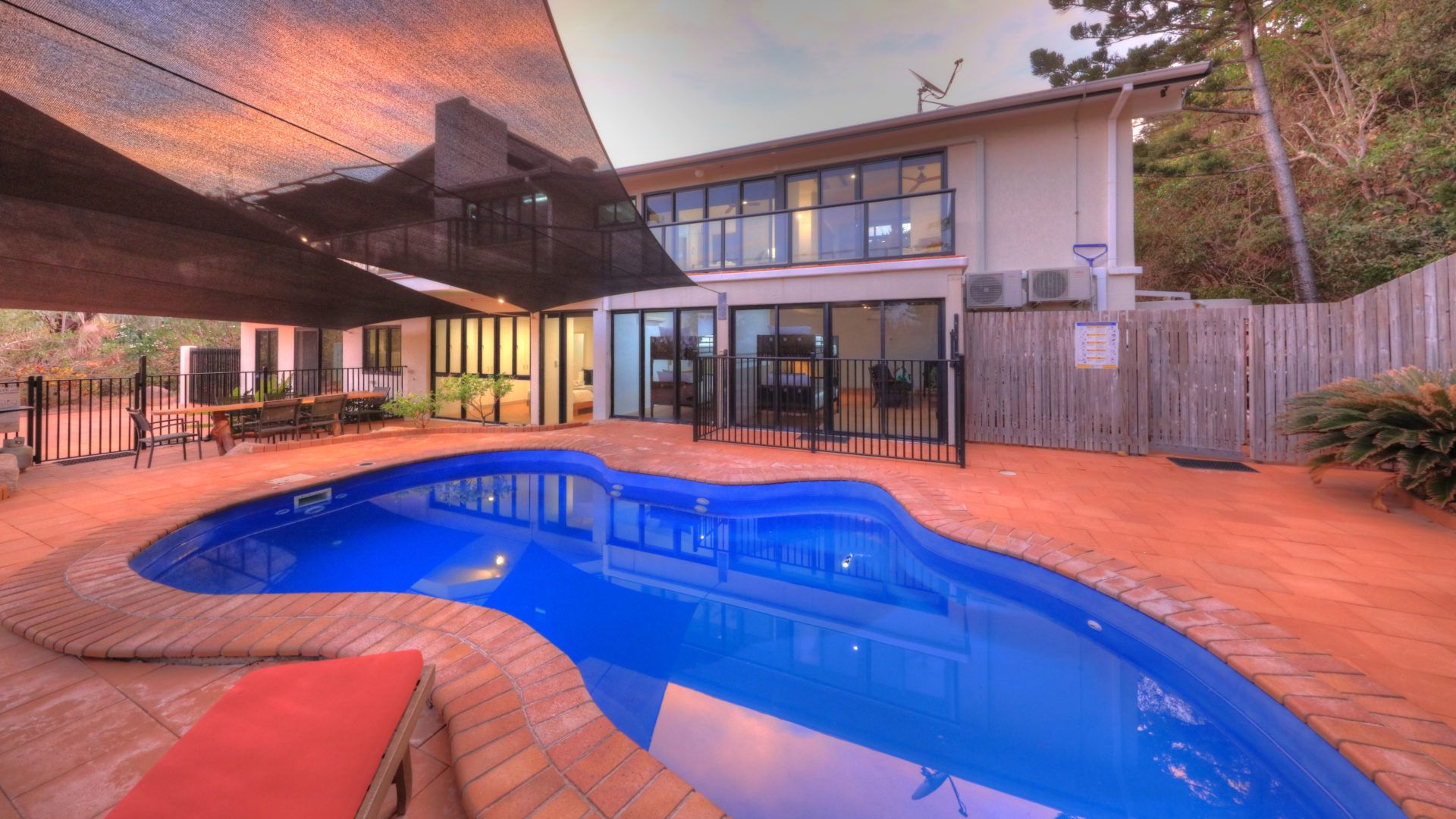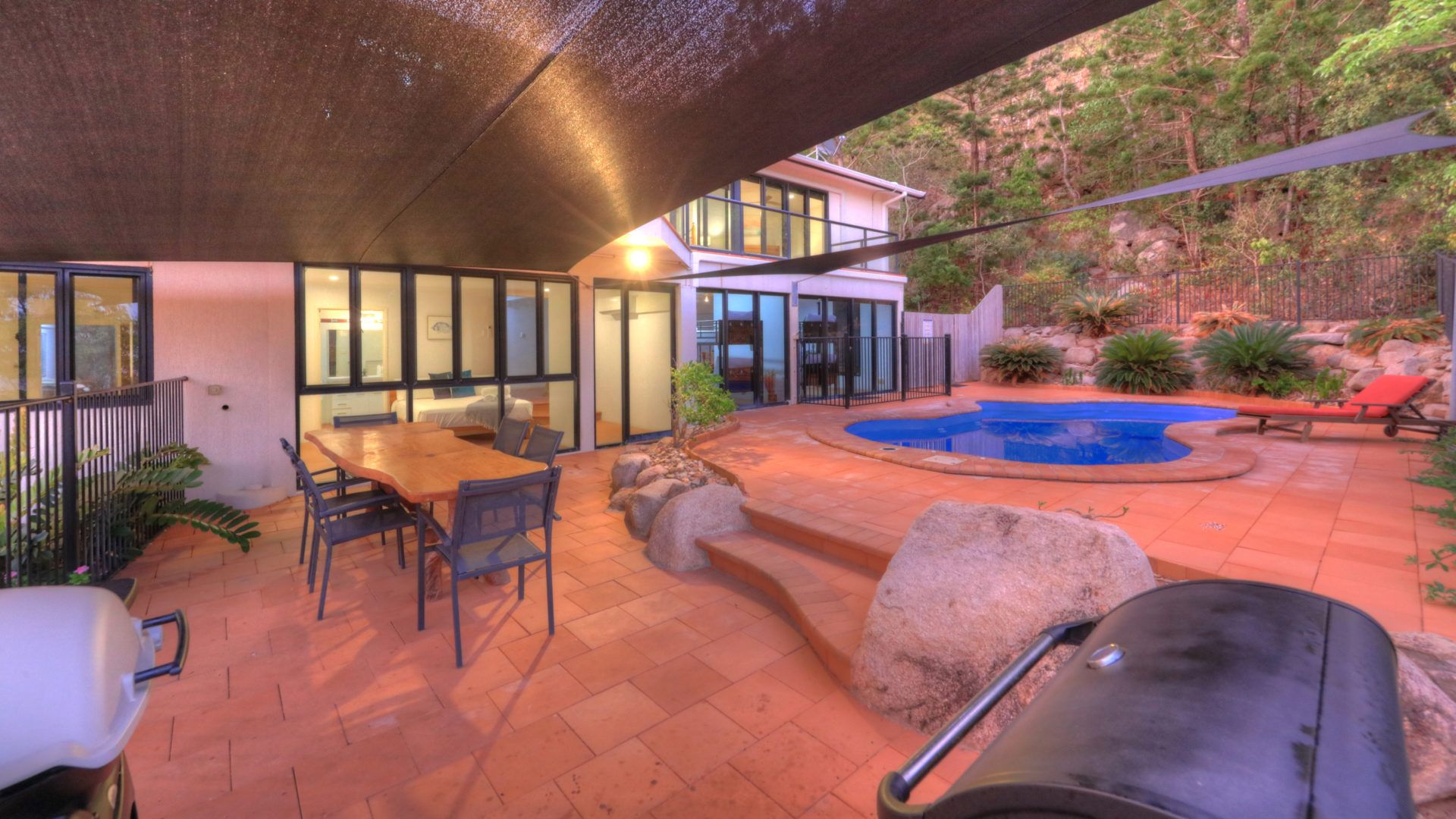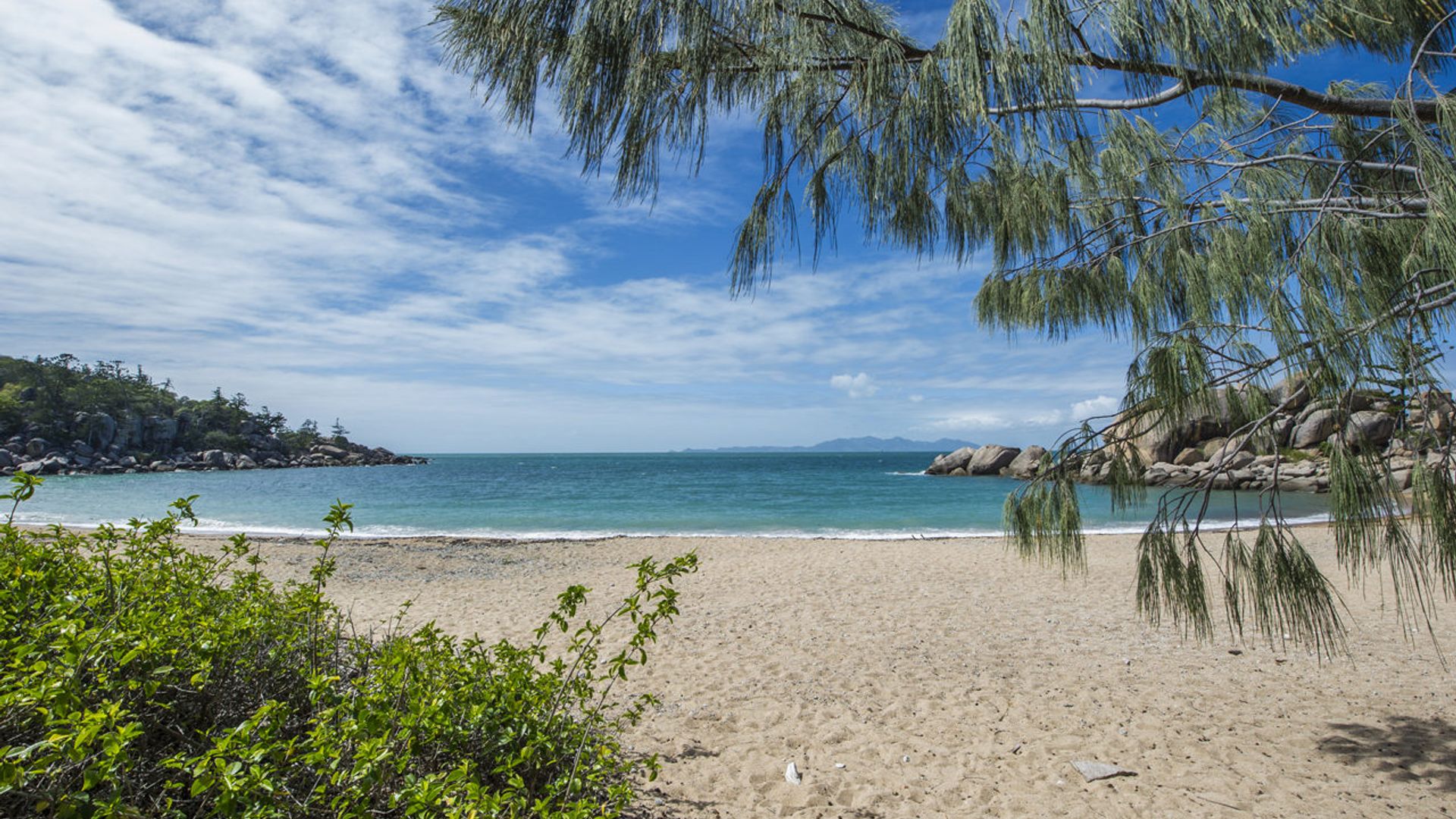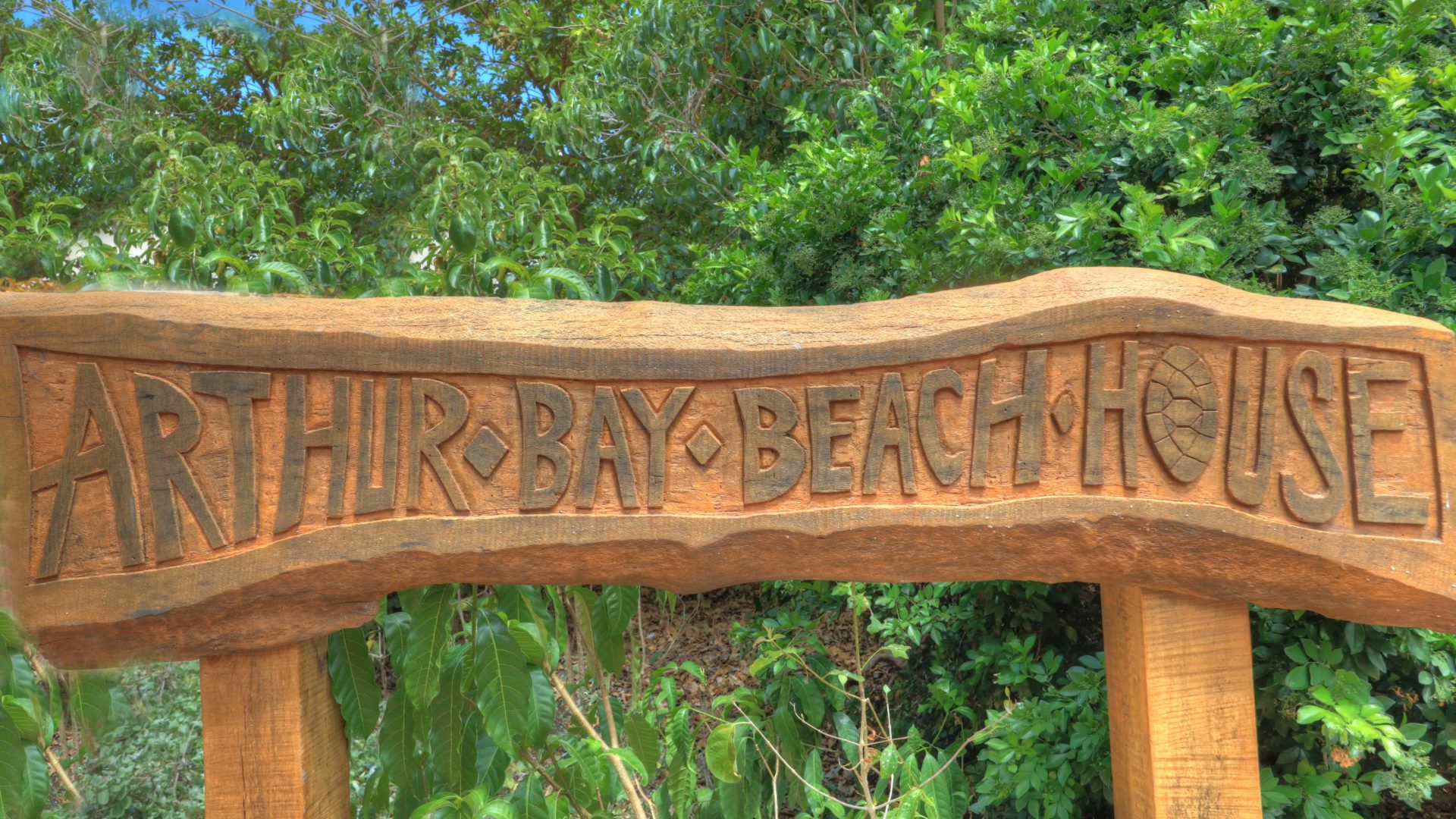 Check Availability
12 Guests
5 Bedrooms
4 Baths
The Beach House is unique and is the sole property on stunning Arthur Bay. This home commands absolute beachfront and not a neighbour in sight. You will believe you have found paradise and it is all yours! Due to the location, the check in time for this home is from 3pm.
The Beach House is the sole property on stunning Arthur Bay. Pristine oceanfront surrounded by nature with a private beachfront on the Great Barrier Reef.
Guests experience true relaxation in this iconic home sharing a backyard with koalas, wallabies and countless bird species. The Beach House is often visited by kookaburras and lorikeets and in the evening wallabies and possums.The front yard is the untouched Arthur Bay beach, a preferred snorkeling destination on Magnetic Island in the Great Barrier Reef, a short ferry ride from Townsville The Bay is surrounded by wooded hills laced with hiking trails, studded by magnificent granite boulders. It is recognizable for its hallmark, much photographed pandanus tree.
Snorkel or fish off the beach in the front yard and try spotting a whale in the winter months from the patio. The view from this patio of sunrise over the Bay is breathtaking as is the moonrise reflecting on the Bay. There is a small creek in the Bay which is a permanent tidal pool, ideal for children to find crabs, hermit crabs and other sea creatures.
The Beach House features a swimming pool (heated in the winter months) , plenty of indoor and outdoor dining space, a unique boulder in the middle of our 3 lounging rooms, gas barbecues and a fully equipped kitchen.
Neighbouring our stunning location is the famous Forts walk. While being a significant part of our history it is a well known walk for koala spotting. There are numerous hiking trails within this area. A short drive from home will have you near local shops, cafes, supermarket, restaurants and of course other attractions Magnetic Island has to offer.
2 bedrooms in the Beach House feature king size beds and 2 feature queen size beds. In addition for any young children there is a set of bunk beds and a travel cot which are available upon request with additional charges.
Thinking of getting married or holding a celebration at Arthur Bay Beach House? If you are wishing to hold a private function of up to 25 guests e.g. birthday party, wedding or any event/celebration where guests are invited to the property, please obtain written permission from Best of Magnetic at the time of booking. Otherwise our standard no parties policy applies. A security deposit may apply to approved functions.
Bedding Configuration
Bedroom 1: 1 x King Bed
Bedroom 2: 1 x Queen Bed
Bedroom 3: 1 x King Bed
Bedroom 4: 1 x Queen Bed
Sleepout: 2 Sets of Single Bunk Beds - suitable for children only
Cancellation policy (direct bookings only)
Change of mind - cancel within 7 days for full refund less card fees
Covid-19 restrictions prohibit travel - full refund less card fees
General Cancellation - more than 14 days before arrival full refund less 25% deposit
See full cancellation details
Secluded! Huge! Great Views!
John - 30th November
Awesome place. Quiet, relaxing, no neighbours and right next to a secluded beach. All amenities provided, even beach towels. Our whole family of 10 had a fantastic weekend. Highly recommend the Arthur Beach House. Would definitely return.
Amazing location
Jenni - 30th November
WOW the most amazing location,to experience Arthur Bay & Mag Is after an incredible rain event was spectacular.Waterfalls running which locals say have not run for years.Understand the issues with the road, ph line & wifi due to rain. Staff did all to make our holiday fuss free. Thank you
Paradise
DGleeson - 30th November
My family and I were lucky enough to stay at The Beachhouse in early November 2018. The drive around Magnetic Bay and down to Arthur Bay is truly spectacular. The house itself is huge and it is tucked away in the bushland beautifully. Our children were very excited to find the large granite rock that remains as a feature in the downstairs cinema room. The house is two story with many rooms and bathrooms and a very nice swimming pool It was a hot day, but the house is air conditioned so felt very comfortable. We cooked a barbeque on the balcony on our first night, enjoying the beach view, beautiful bushland surroundings and magical star filled sky. Arthur Bay itself is amazing. We paddled around the bay in the couple of surf Kayaks that the Beachhouse provided, and later snorkled around the reef seeing coral, tropical fish, and stingrays. Thanks very much to Townsville local, Darrel Butler, for recommending this exclusive property. It is a millionaires paradise. We really enjoyed our stay.
Amazing Place
Mitch - 30th November
We stayed three nights and wished we never had to go home. We loved to wake up to crashing waves and then take a morning walk on the beach. The stars in the evening from the balcony are unbelievable, but I think our favourite part was exploring the reef and all the gear you need was at the house they even have kayaks. We saw so much marine life only 100m from the house! The house is so spacious even with 8 adults we seem to be able to find our own space . Loved this place we will defineatly be back just make sure we stay longer next time.
Vacation place should be like this!
Omaus - 30th November
We were very grateful to find such an unusual place to spend our vacation. In the midst of the national park, no one else was around but us. So quiet and serene, yet cute animals and exotic birds visited us to amuse us. This was really one of a kind vacation place.
Best place on the island!
SilkeS - 30th November
This place is magic. We booked it to surprise our German friends. As soon as we arrived we felt at home. It is in the best location and the house itself is amazing. You can just chill by the pool, wander to the beach and you feel relaxed in an instant. All rooms were lovely and very clean. Kitchen is great and has anything you need. A very nice open living area with a view to die for. We can not wait to go there again. Highly recommended.
Amazing location and spectacular house
Nadine - 30th November
Wonderful holiday with the family. The house is amazing and is fully equipped, beautiful beds, linen, kitchen etc. Extremely private being the only house located at Arthur Bay. Snorkelling is also really good in the bay. The house is very spacious and has loads of places to chill out on your own if you need quit time. The house also has its own private swimming pool, BBQs and great out door eating areas. By far the best house on Magnetic Island and cant wait to go back.
Book me again
Yukotako - 30th November
Awesome relax in an amazing house and unforgettable location. The great thing was that it was well set up, the kids could entertain themselves by the pool or on the beach and we would relax on the balcony looking out over the sea. Was one of those holidays that the kids will remember when they grow up. Cant say enough about it. Hope to come back next year.
great tropical escape
JonnyG - 30th November
Love this place, no other place like it on Magnetic island! No neighbours, surrounded by nature and walk out the front door onto one of the best bays on the island.