Headland House
Picnic Bay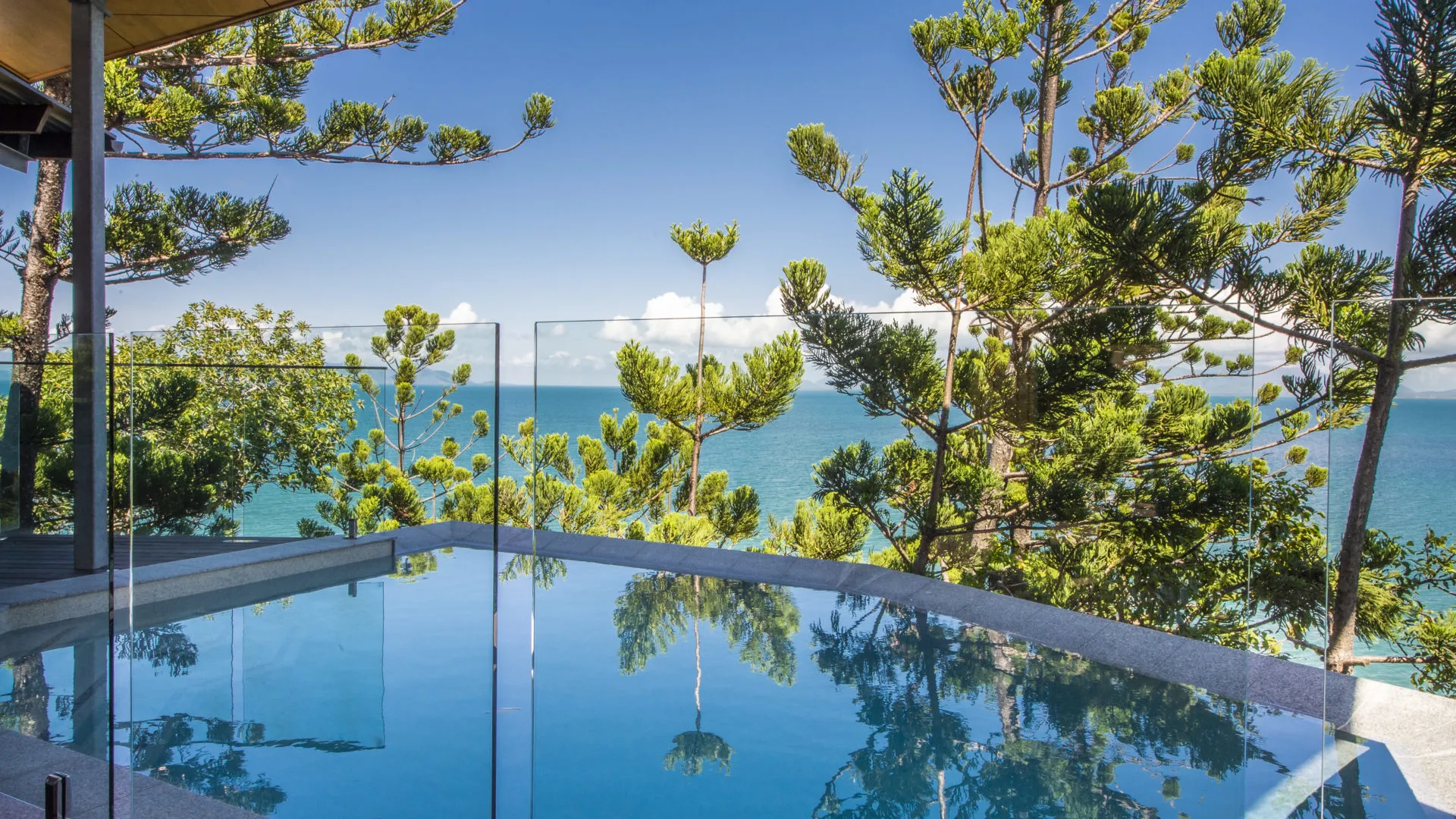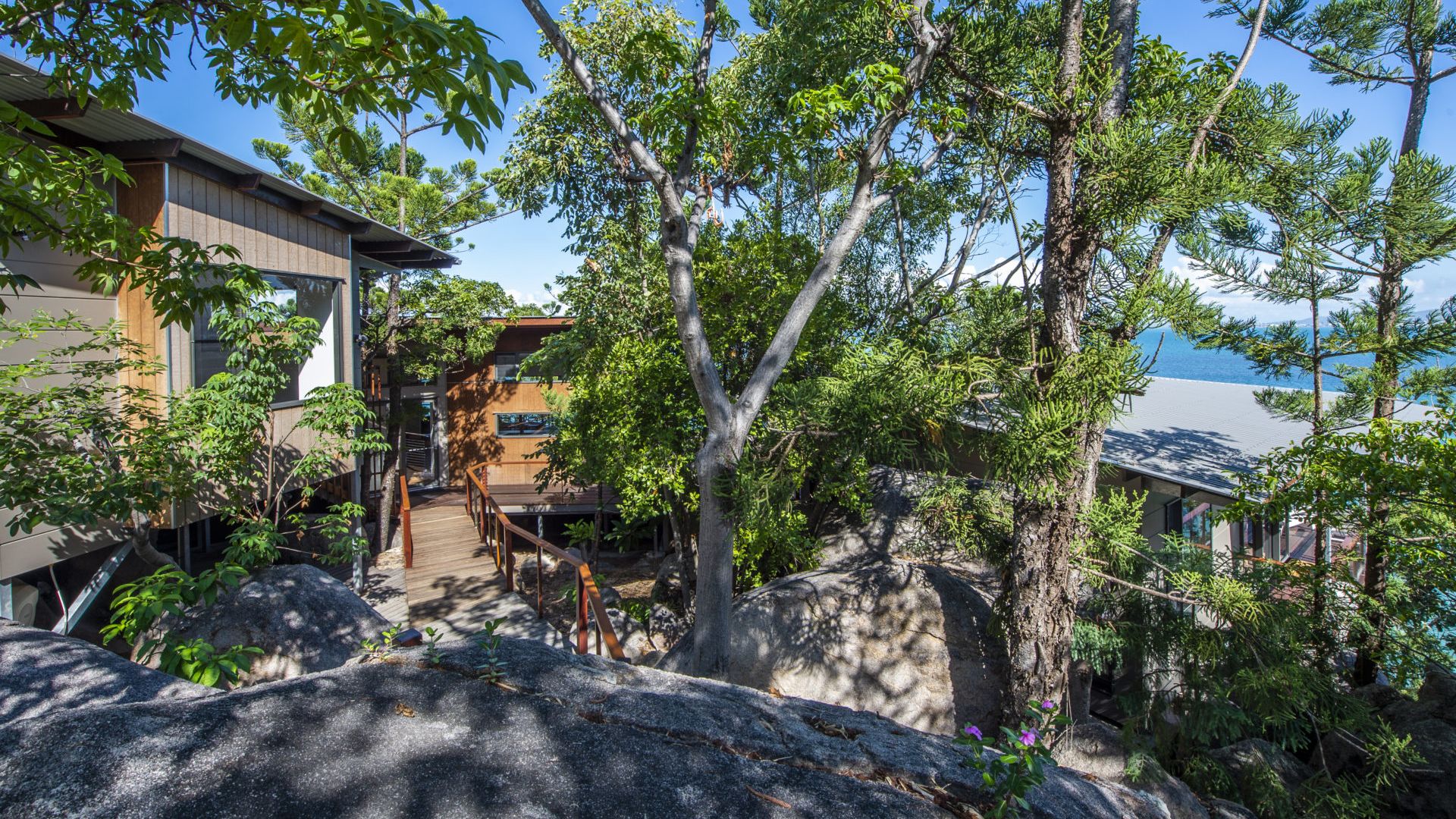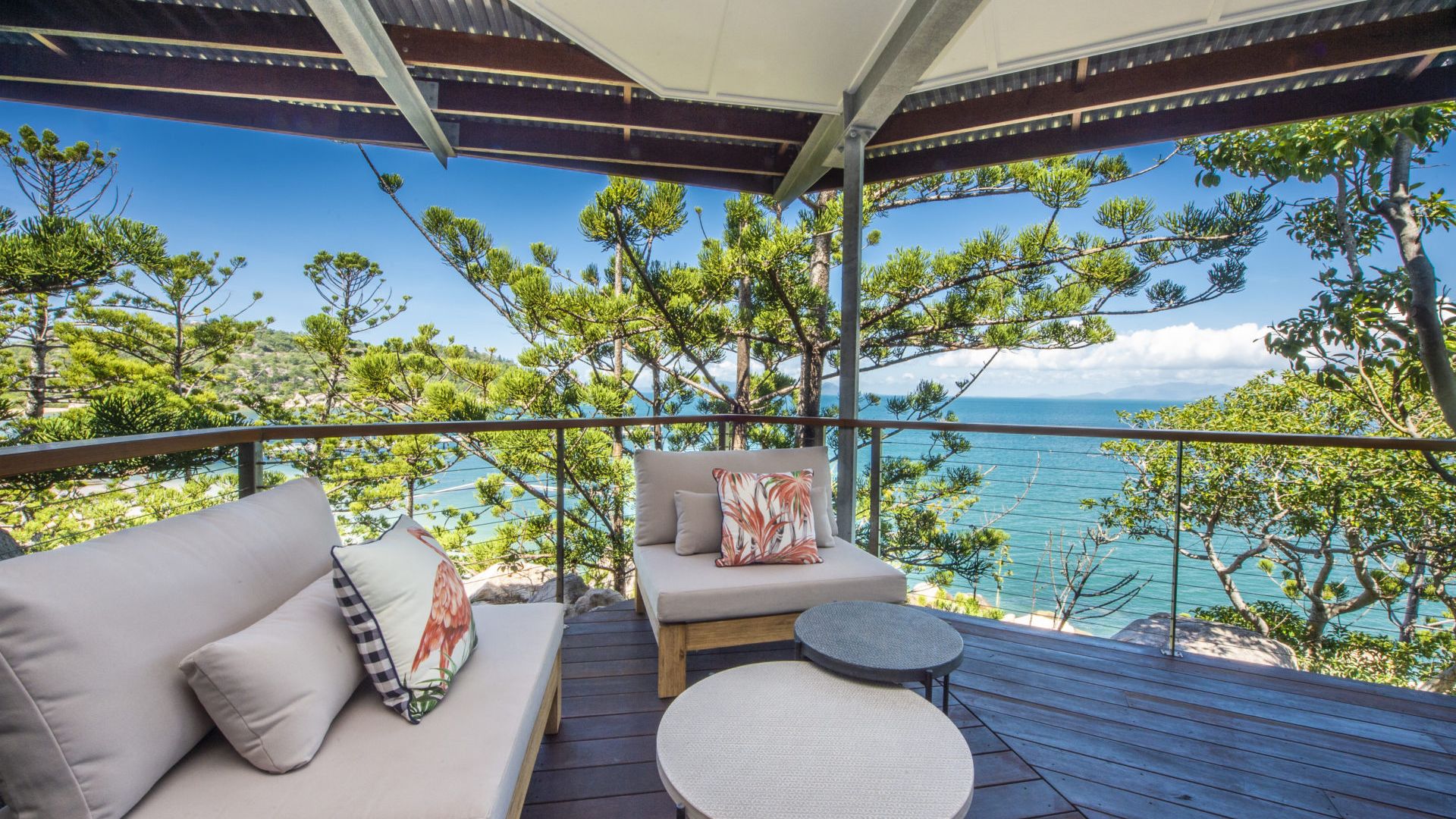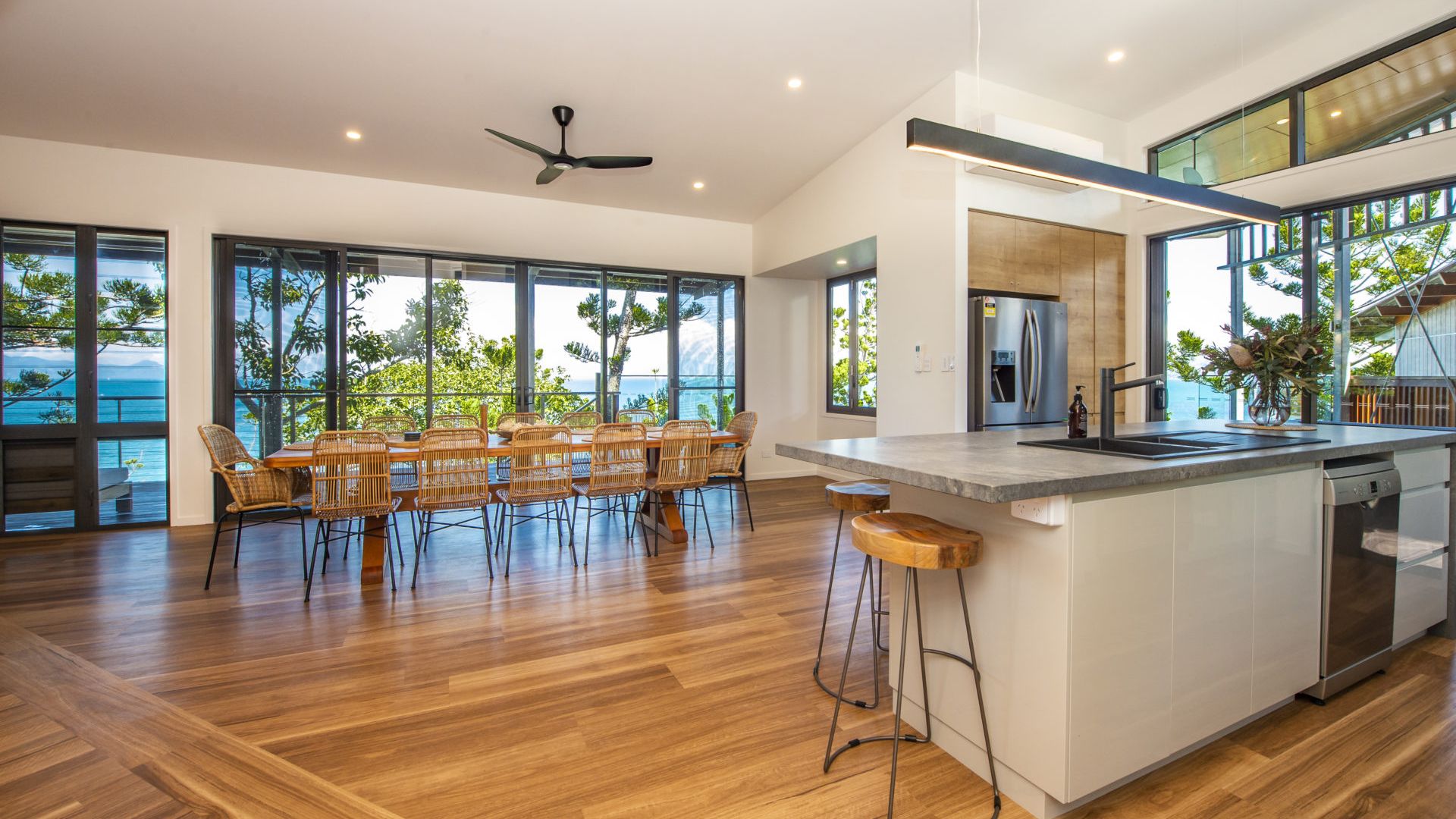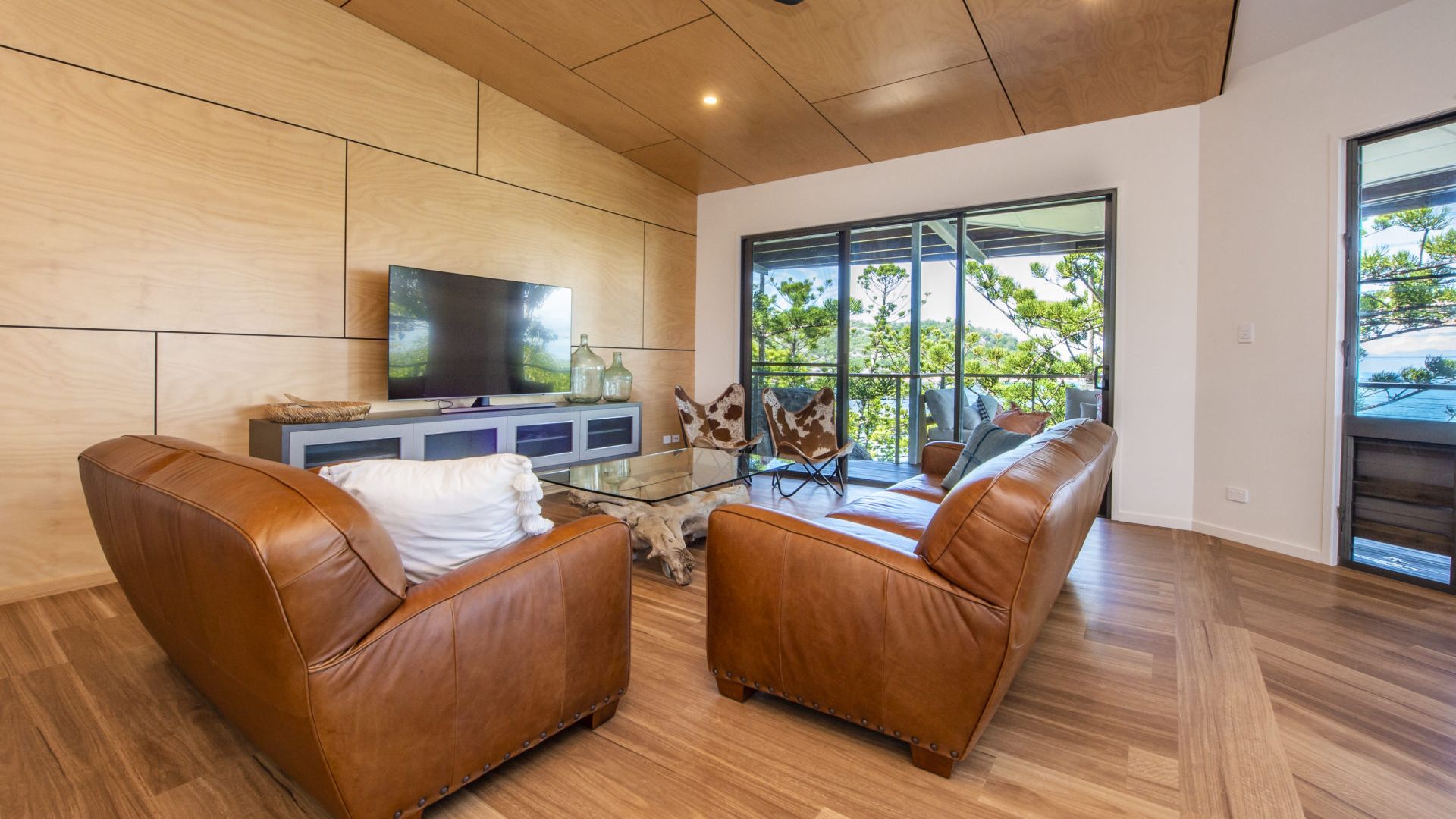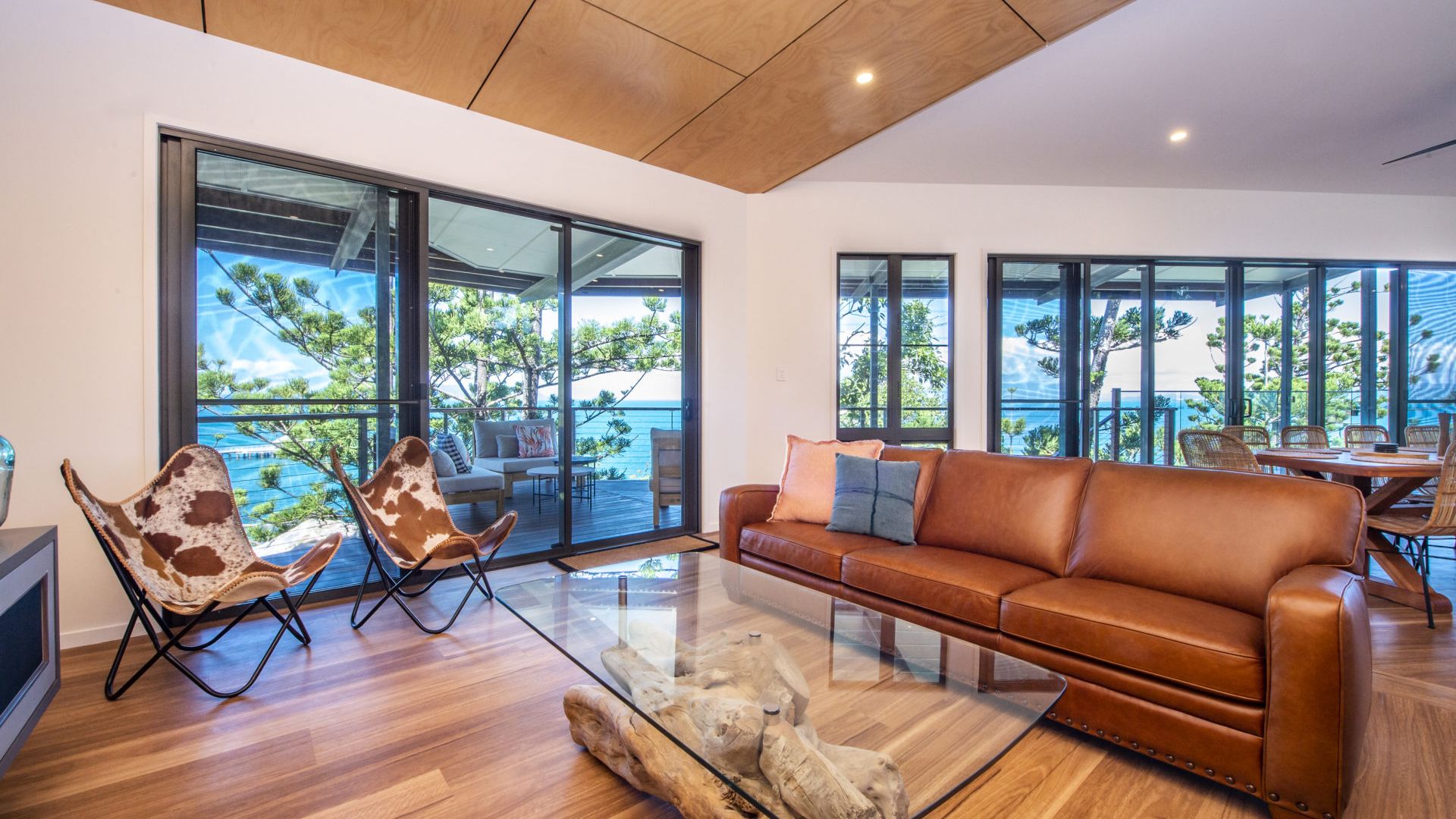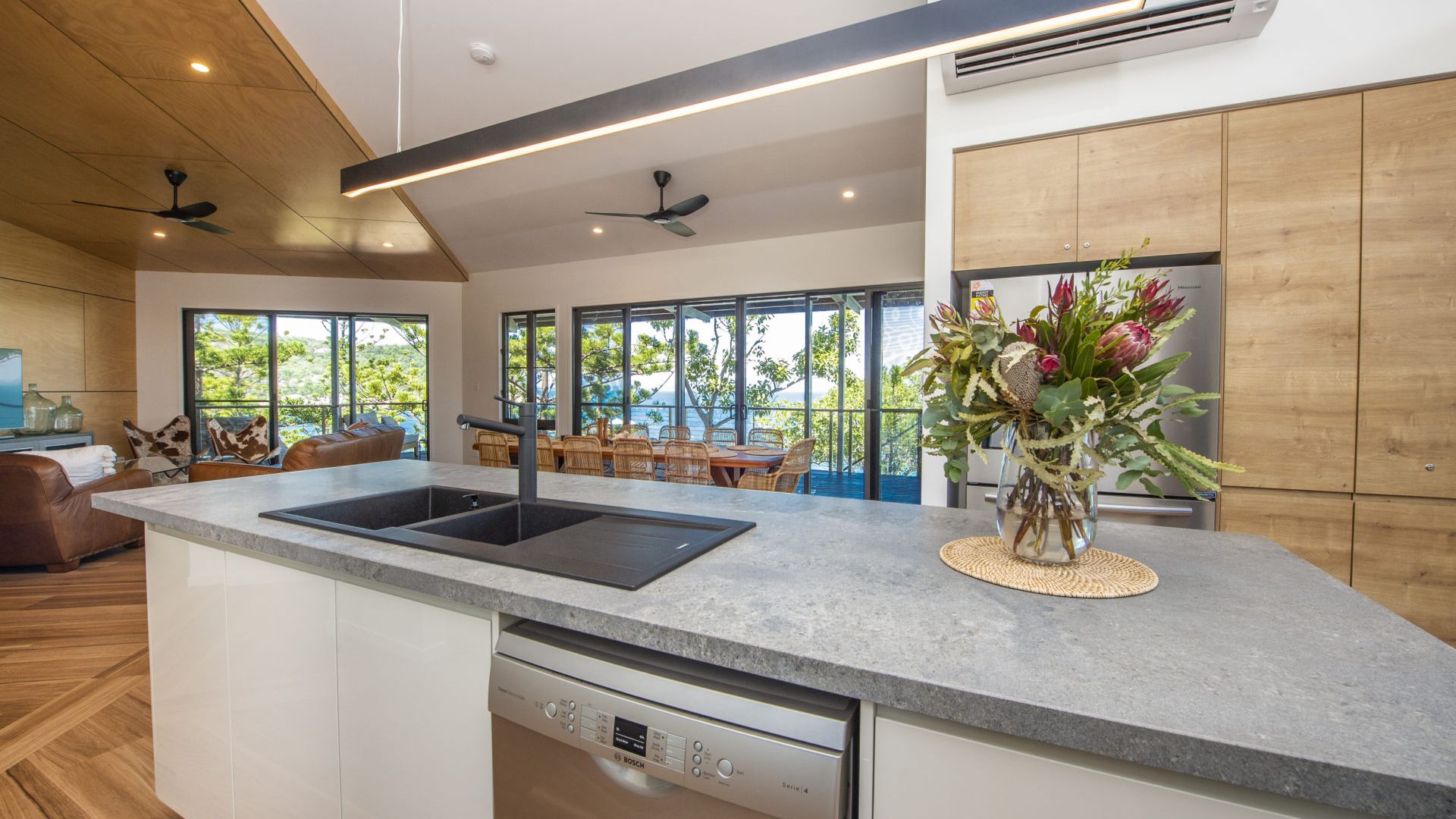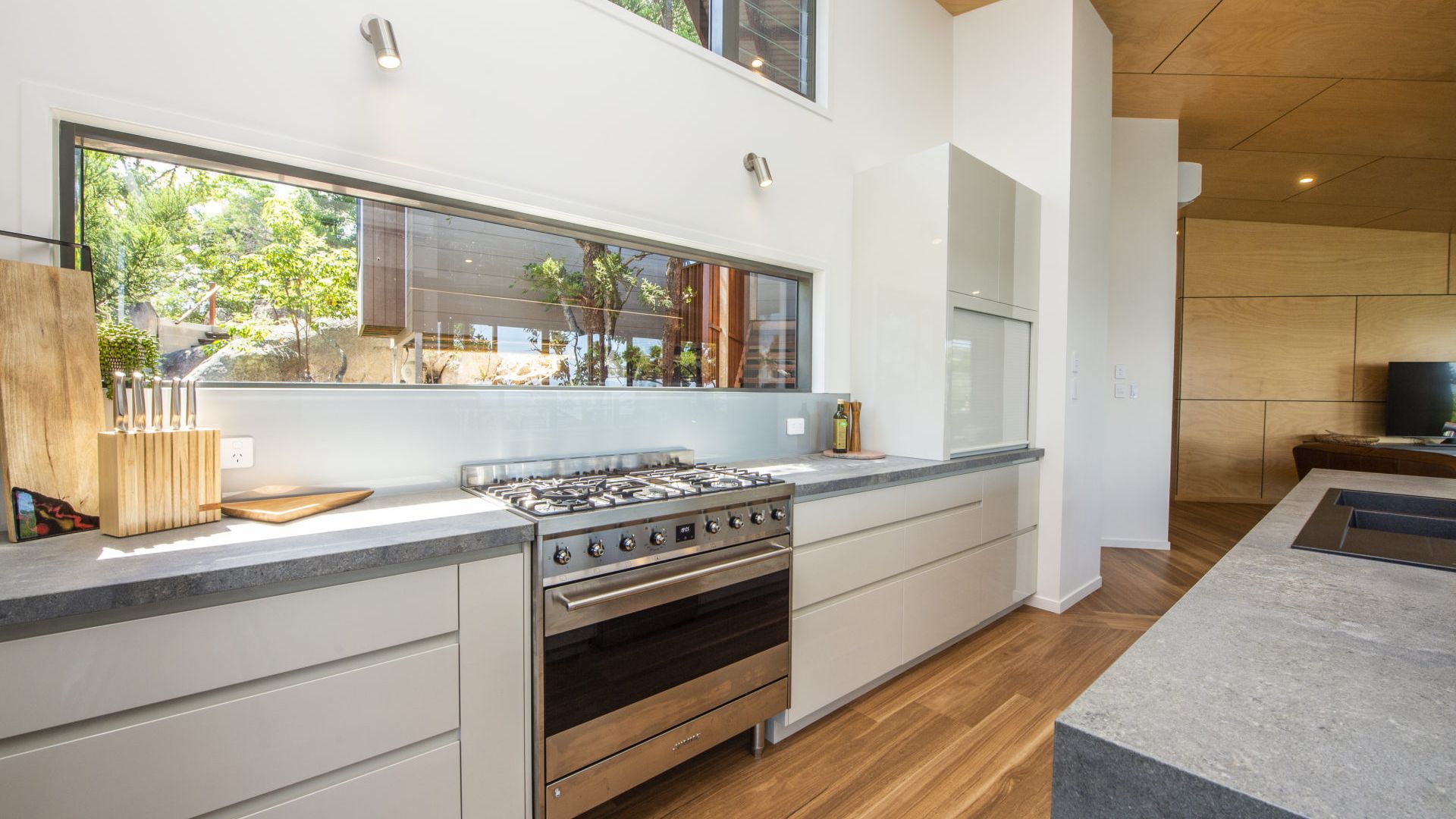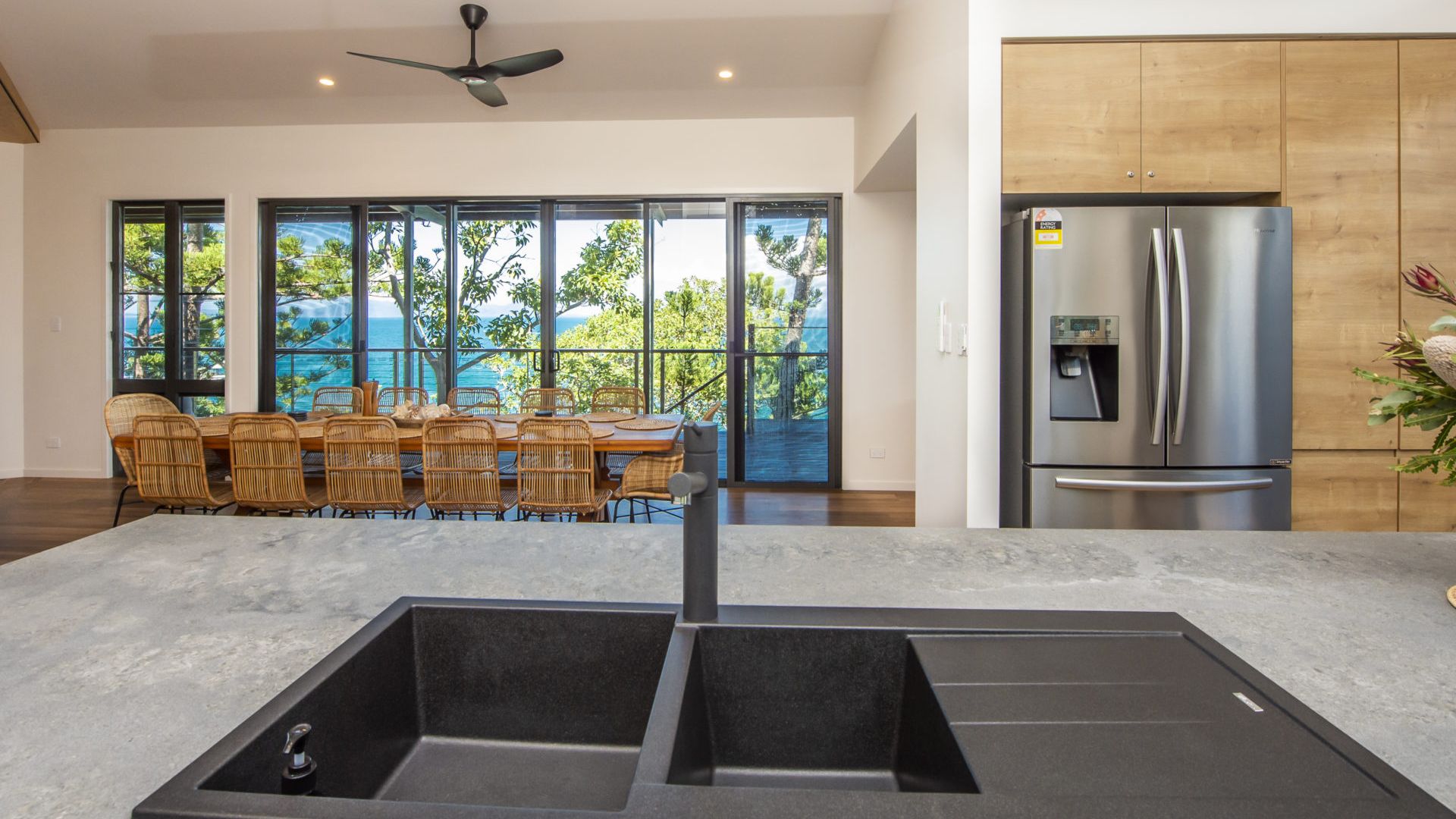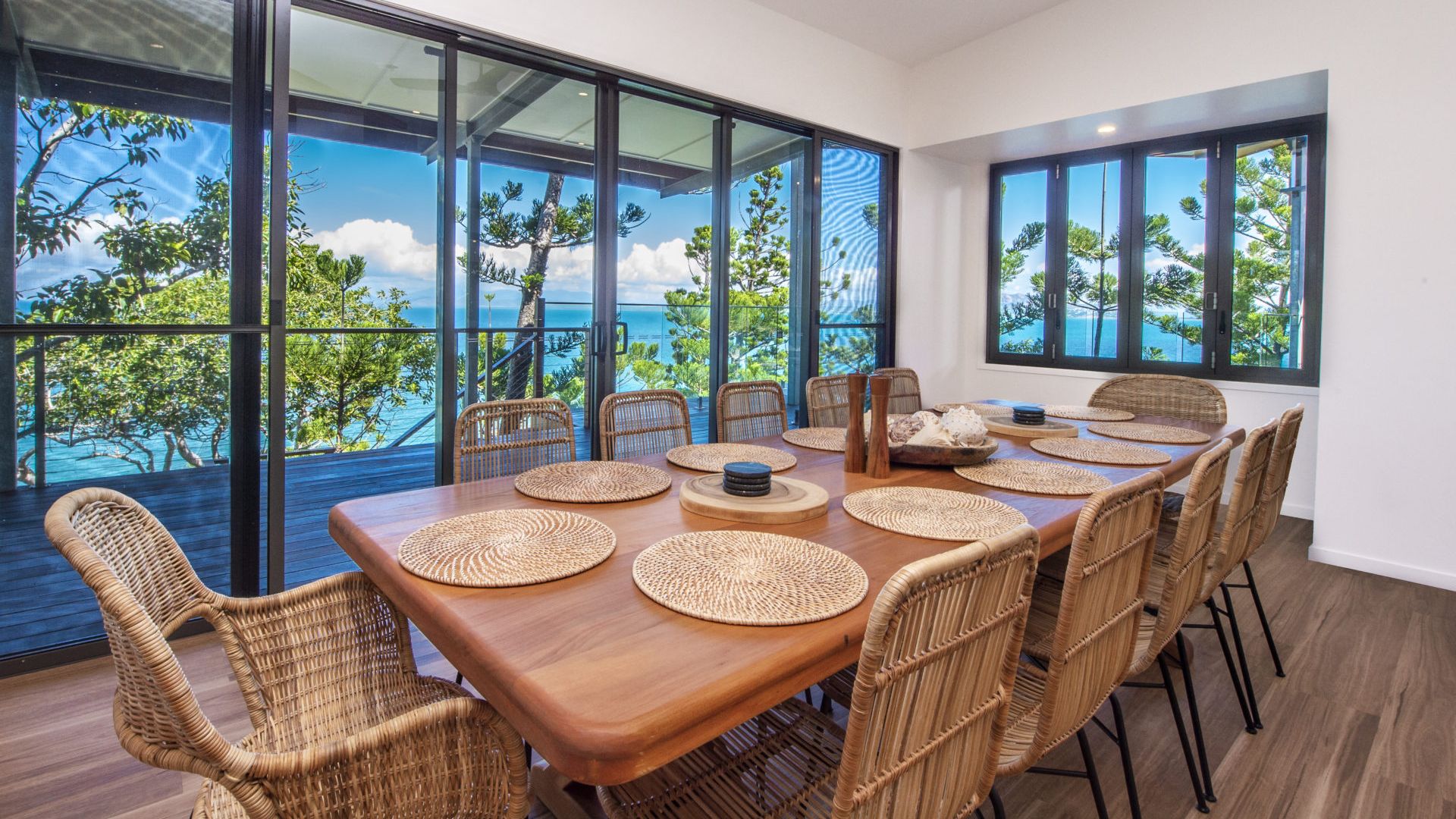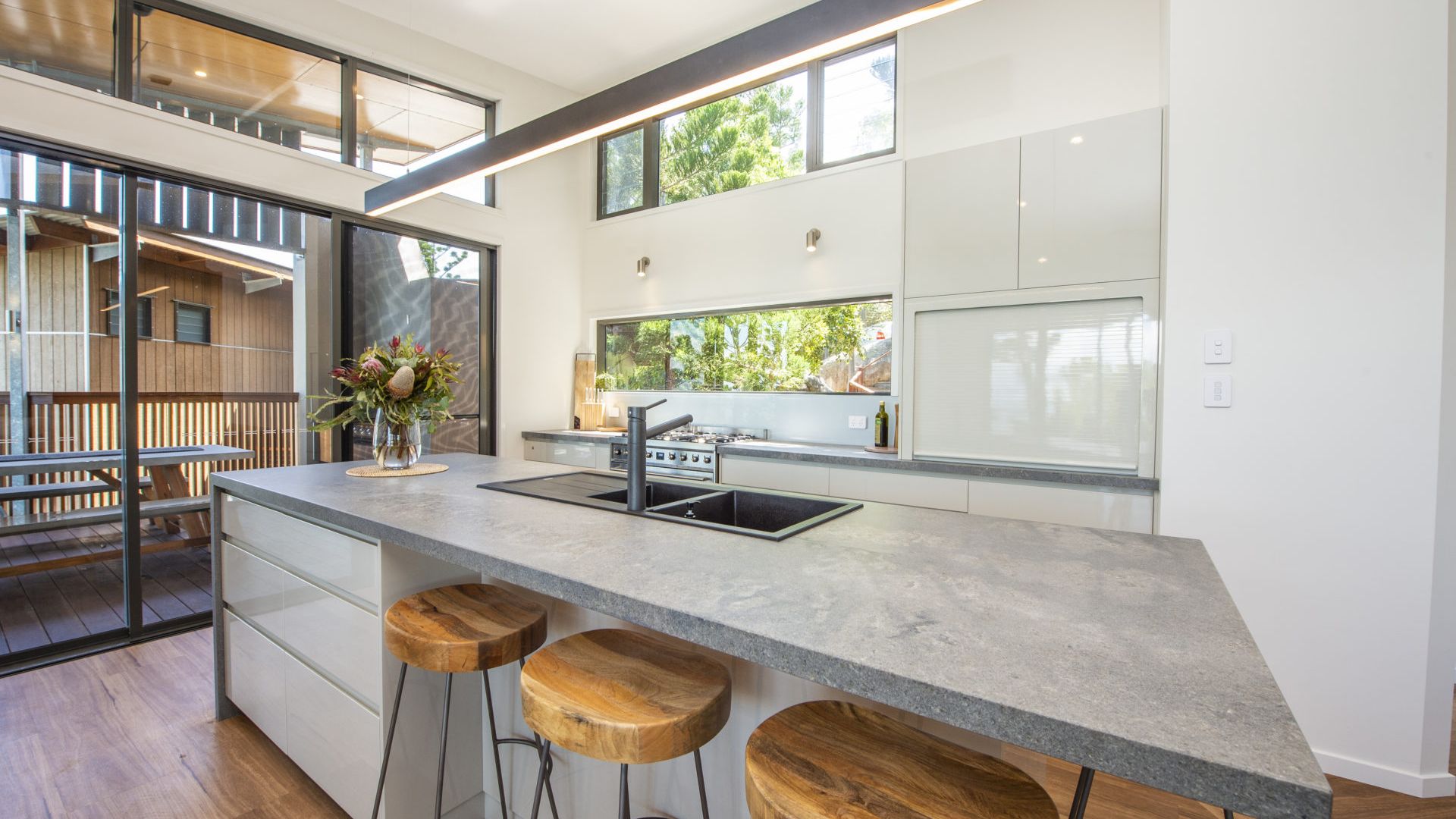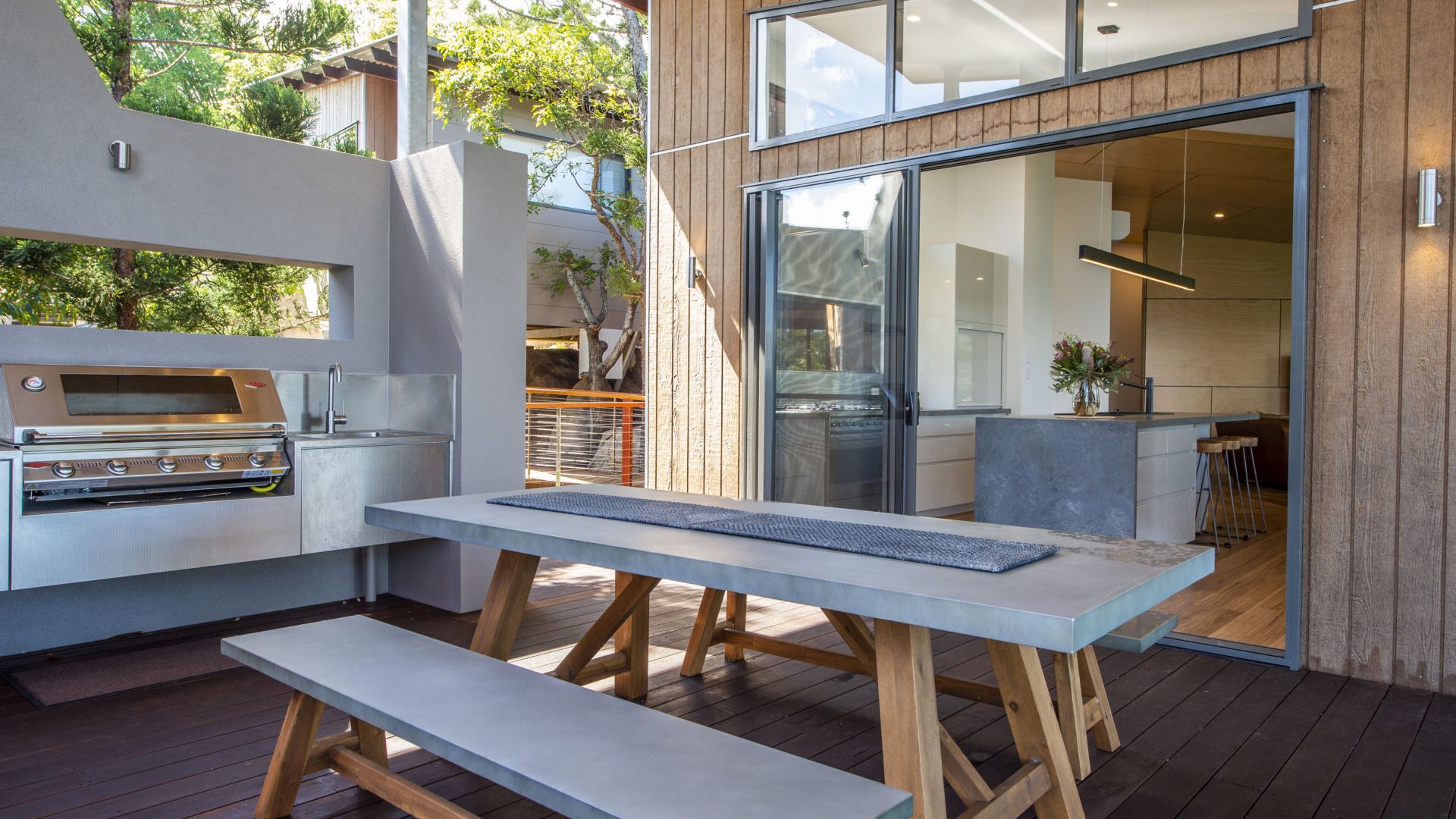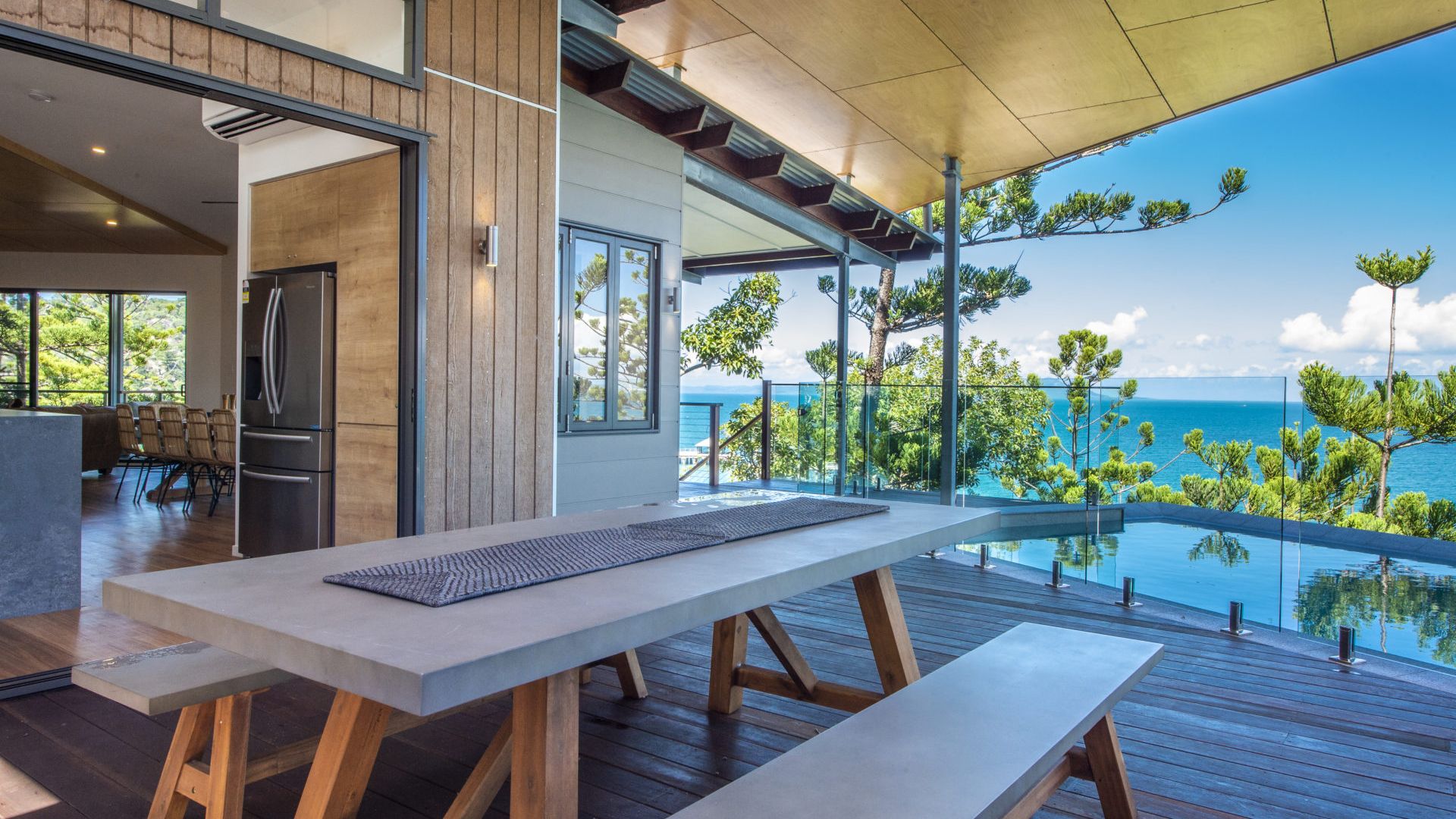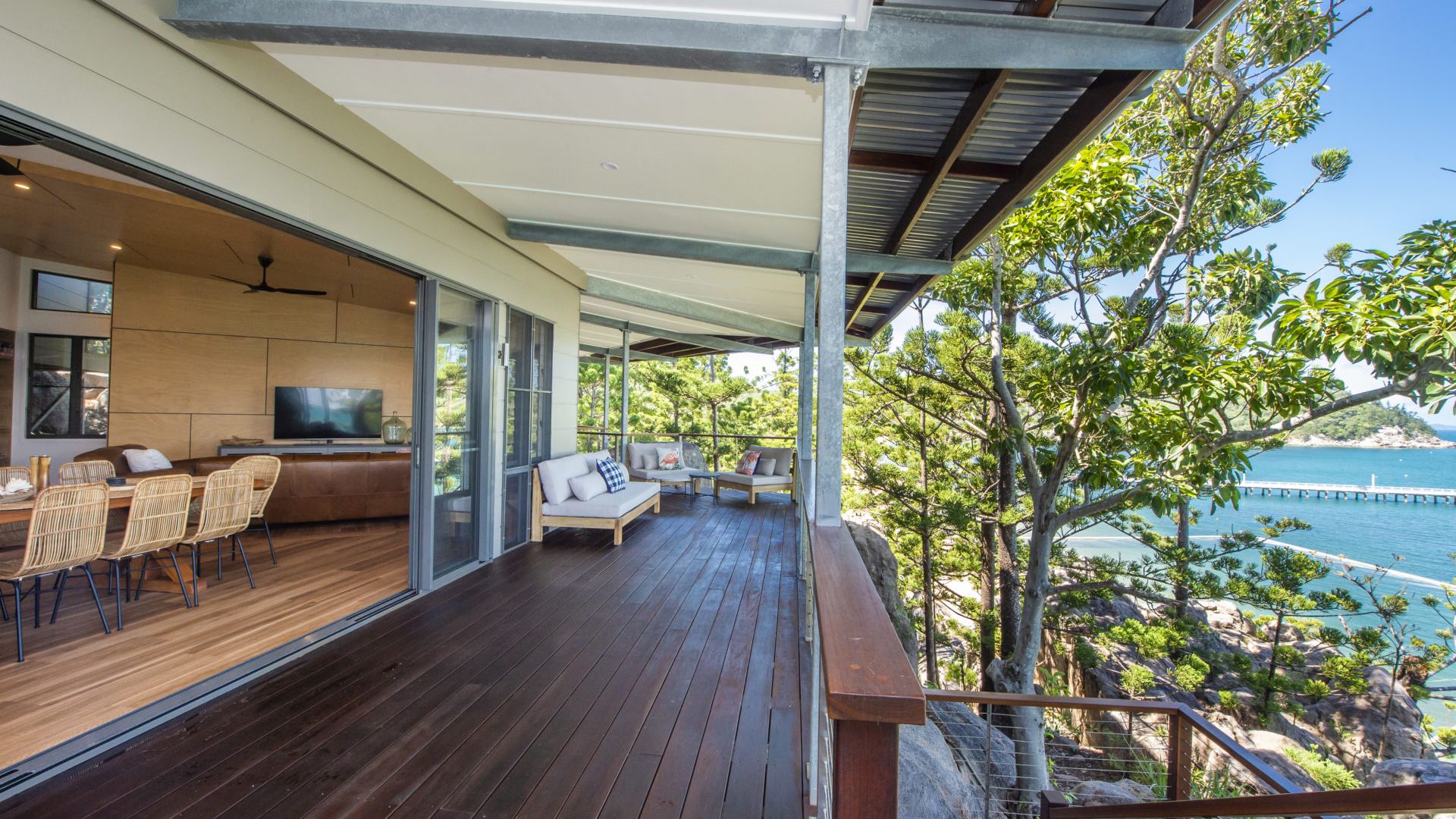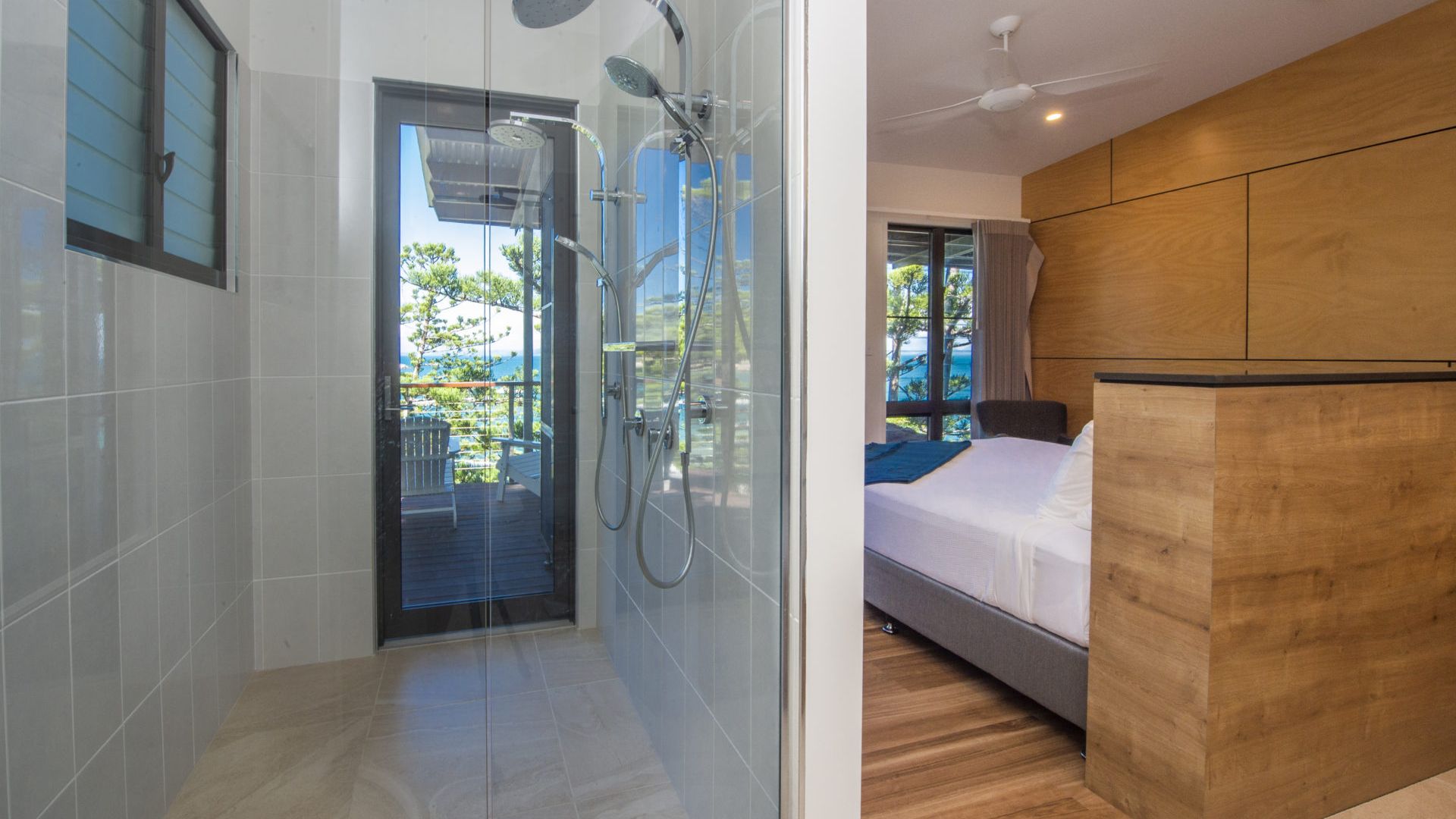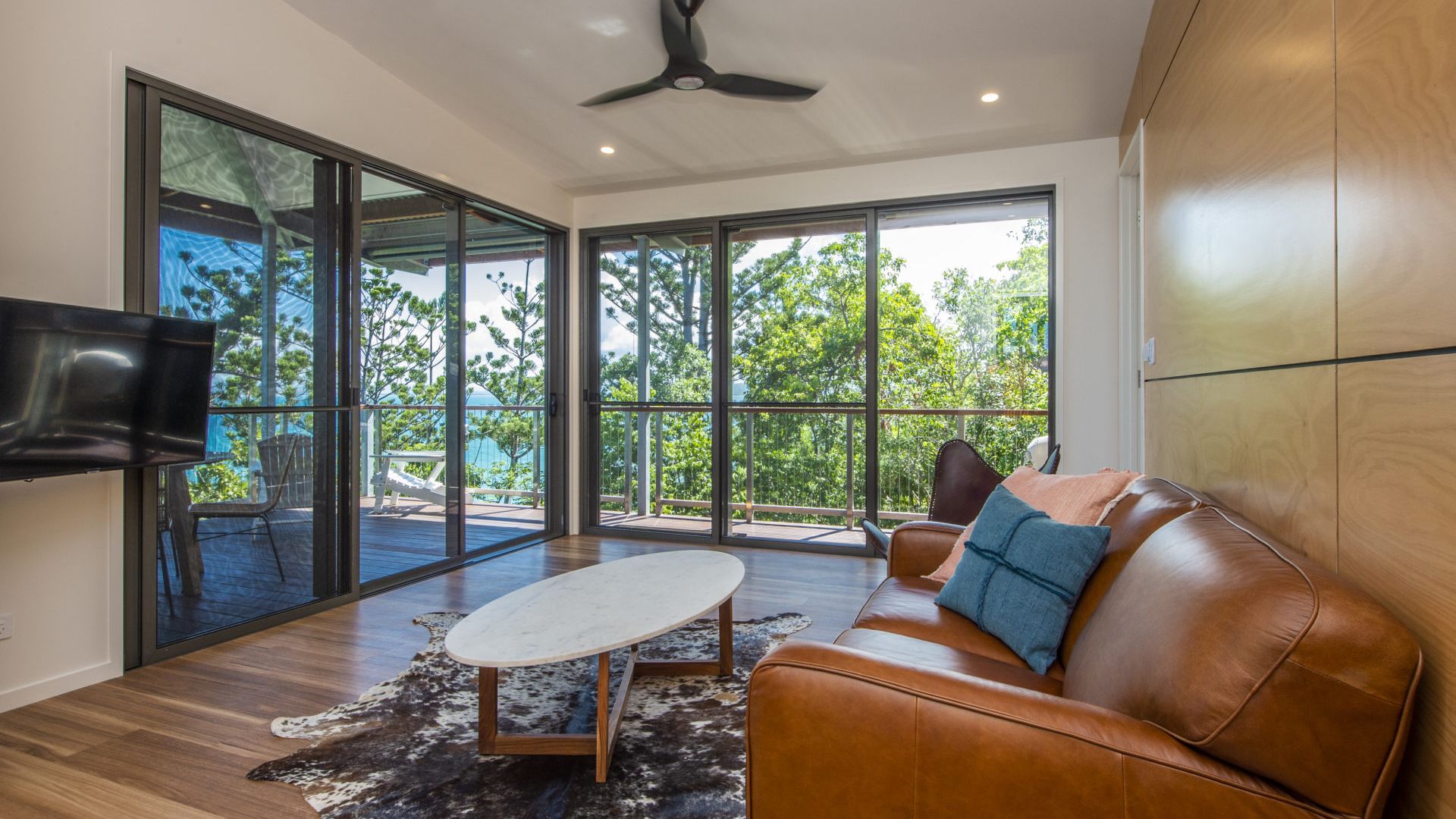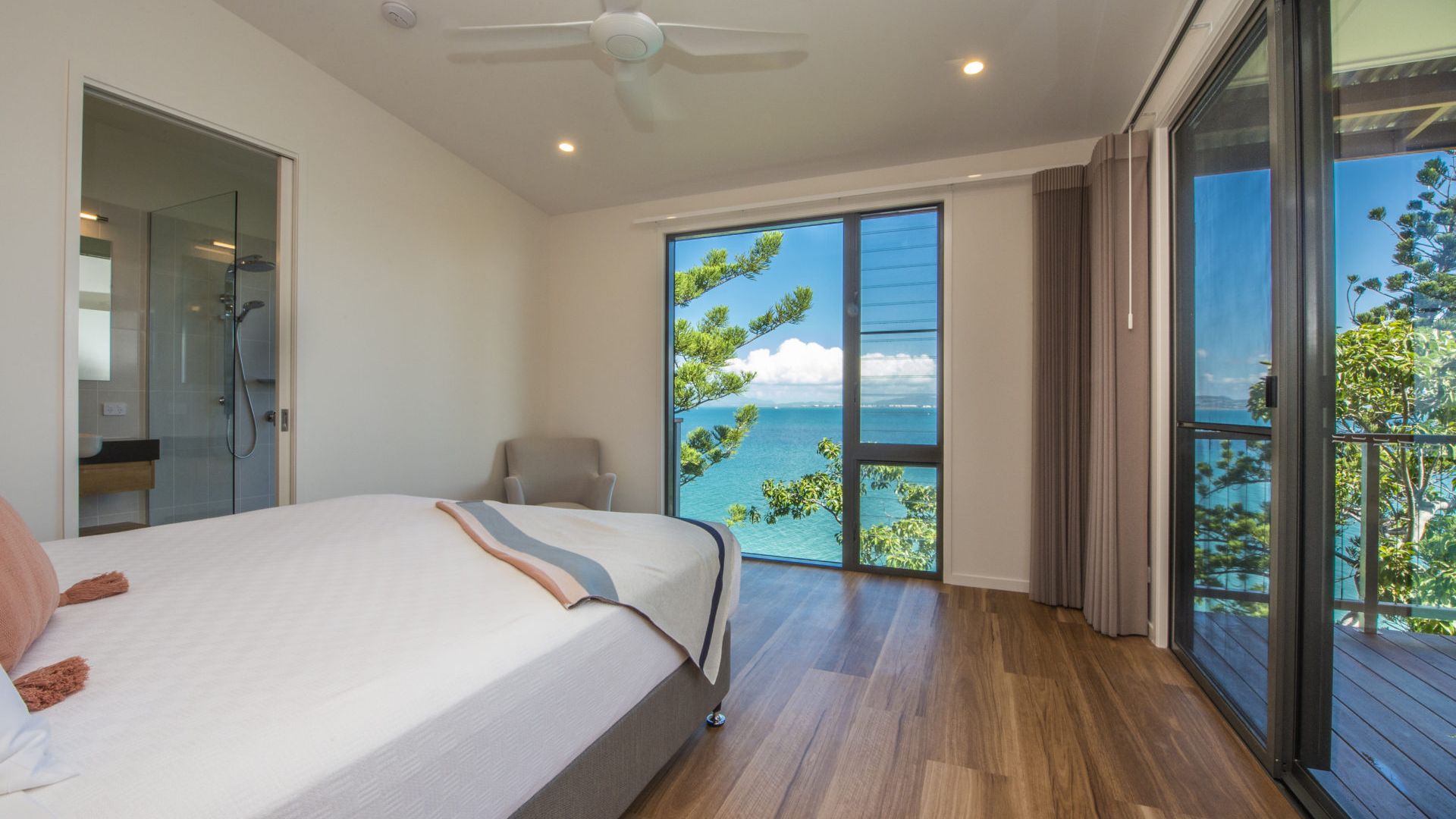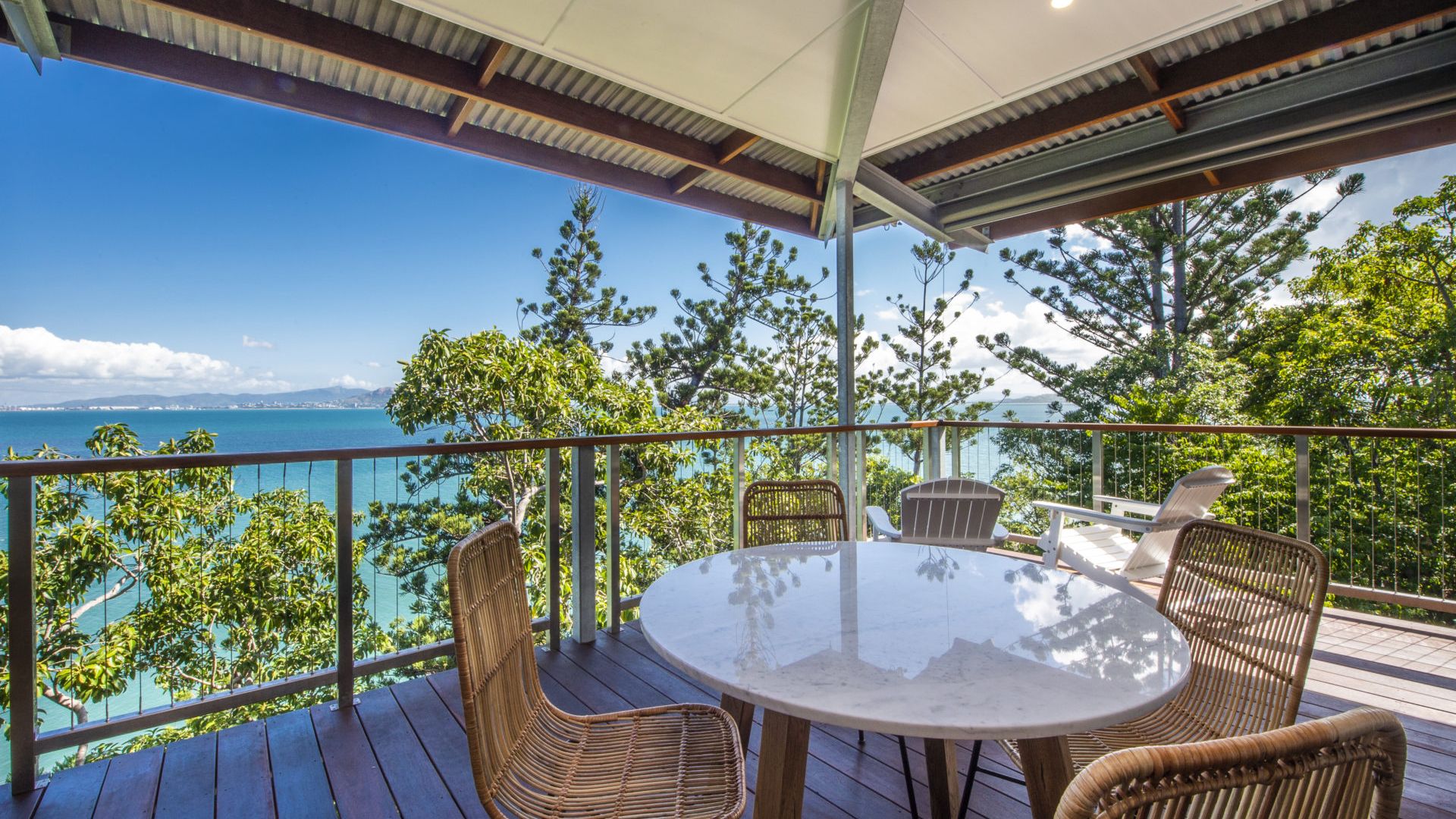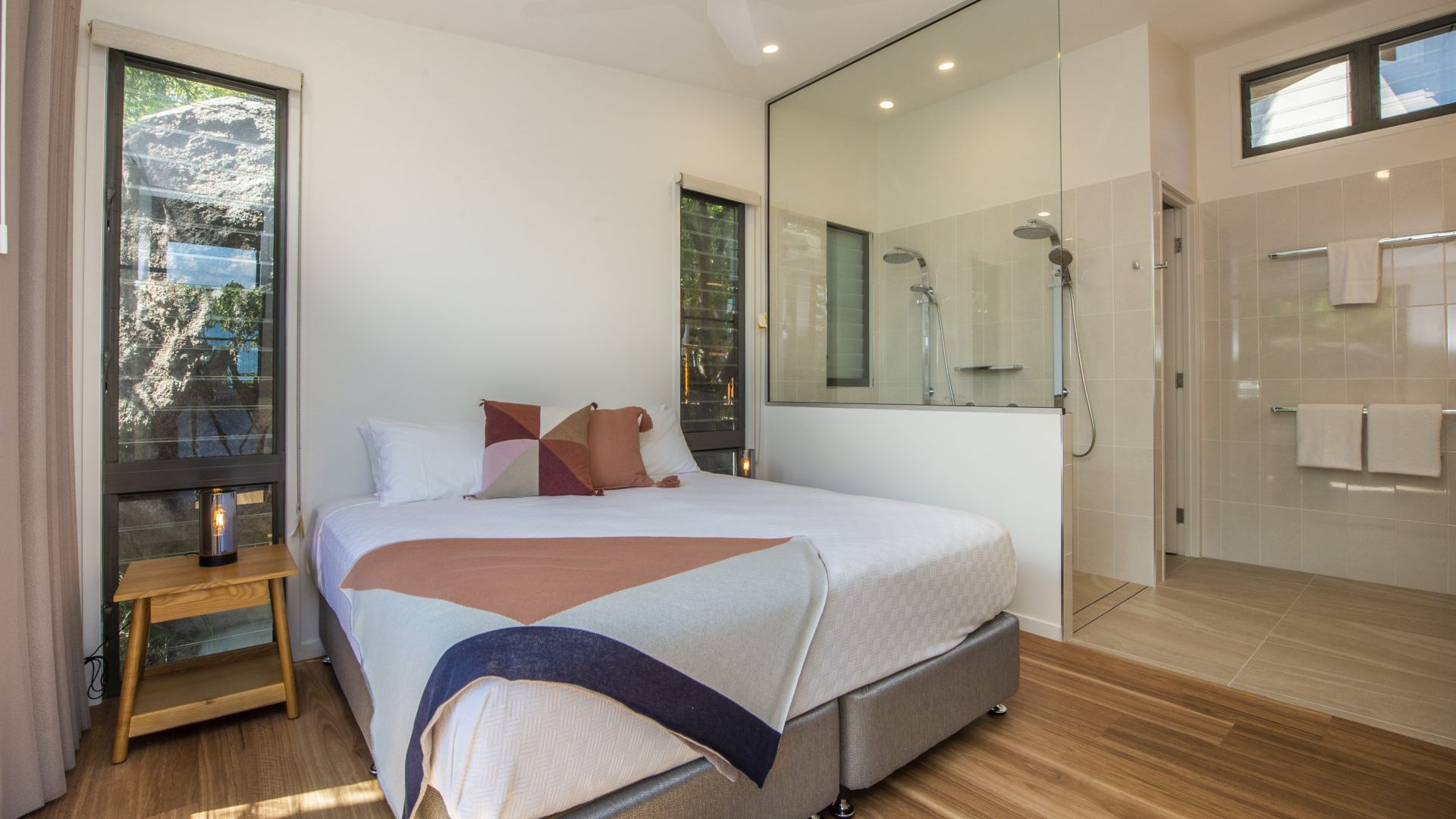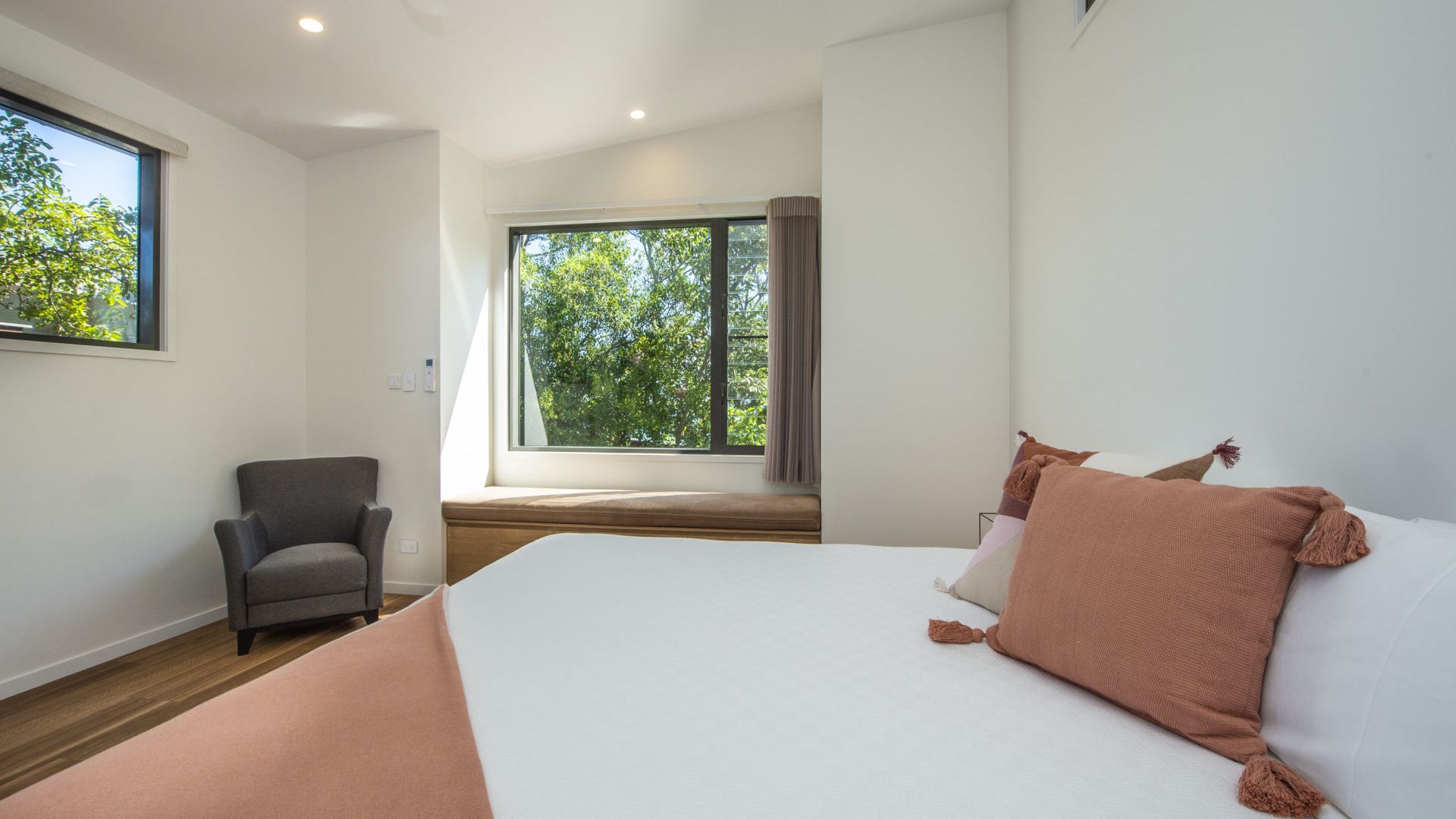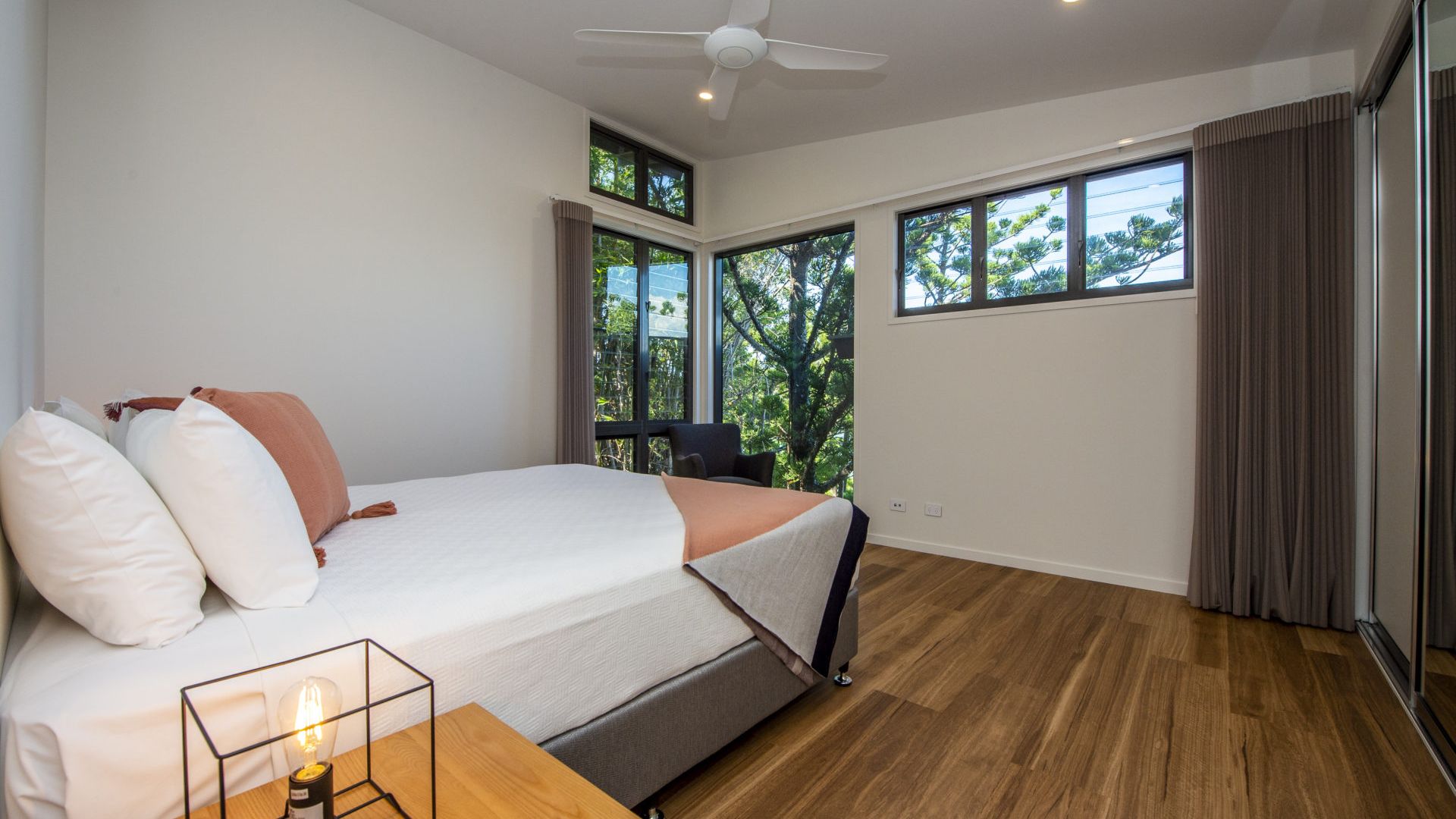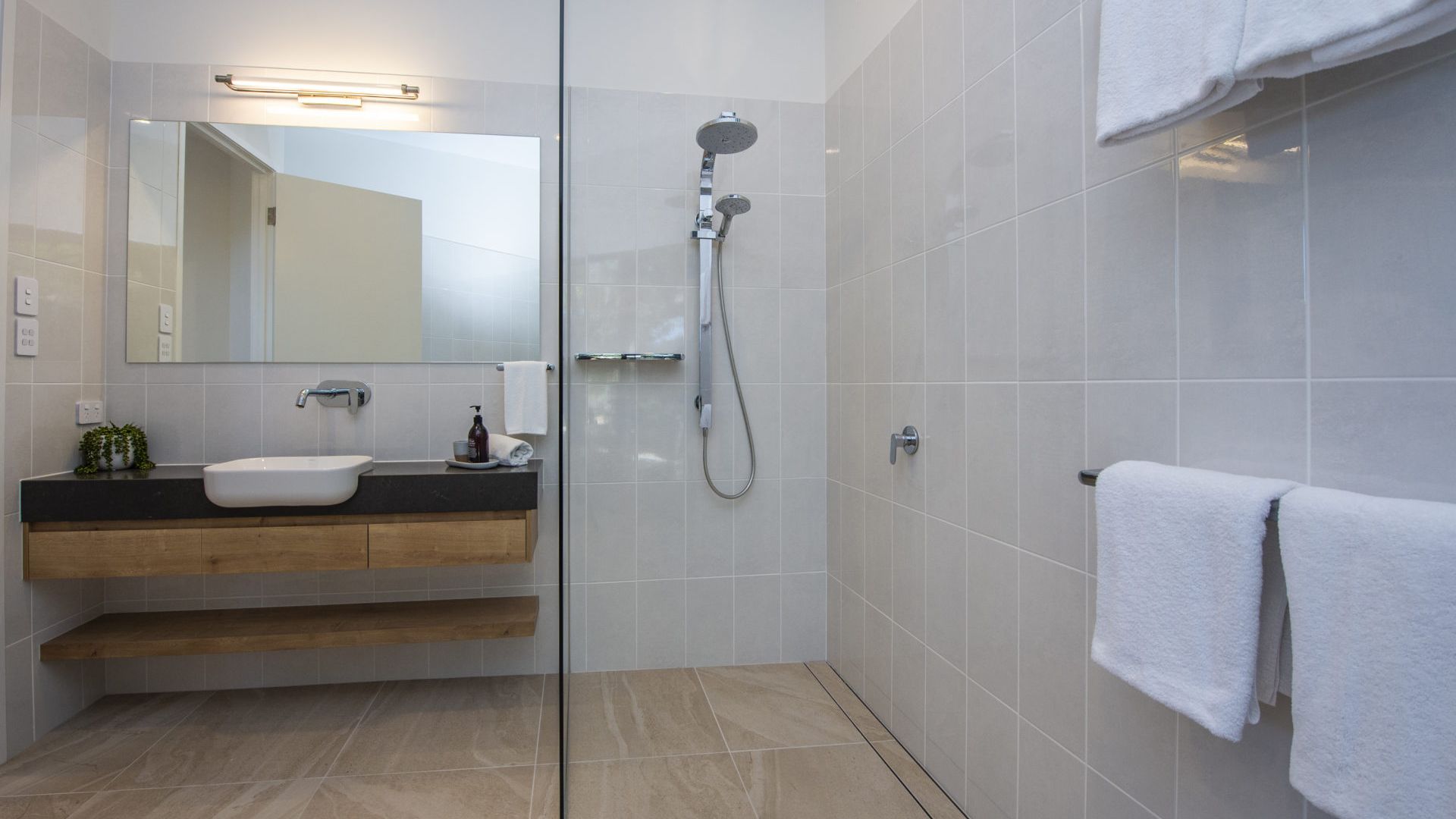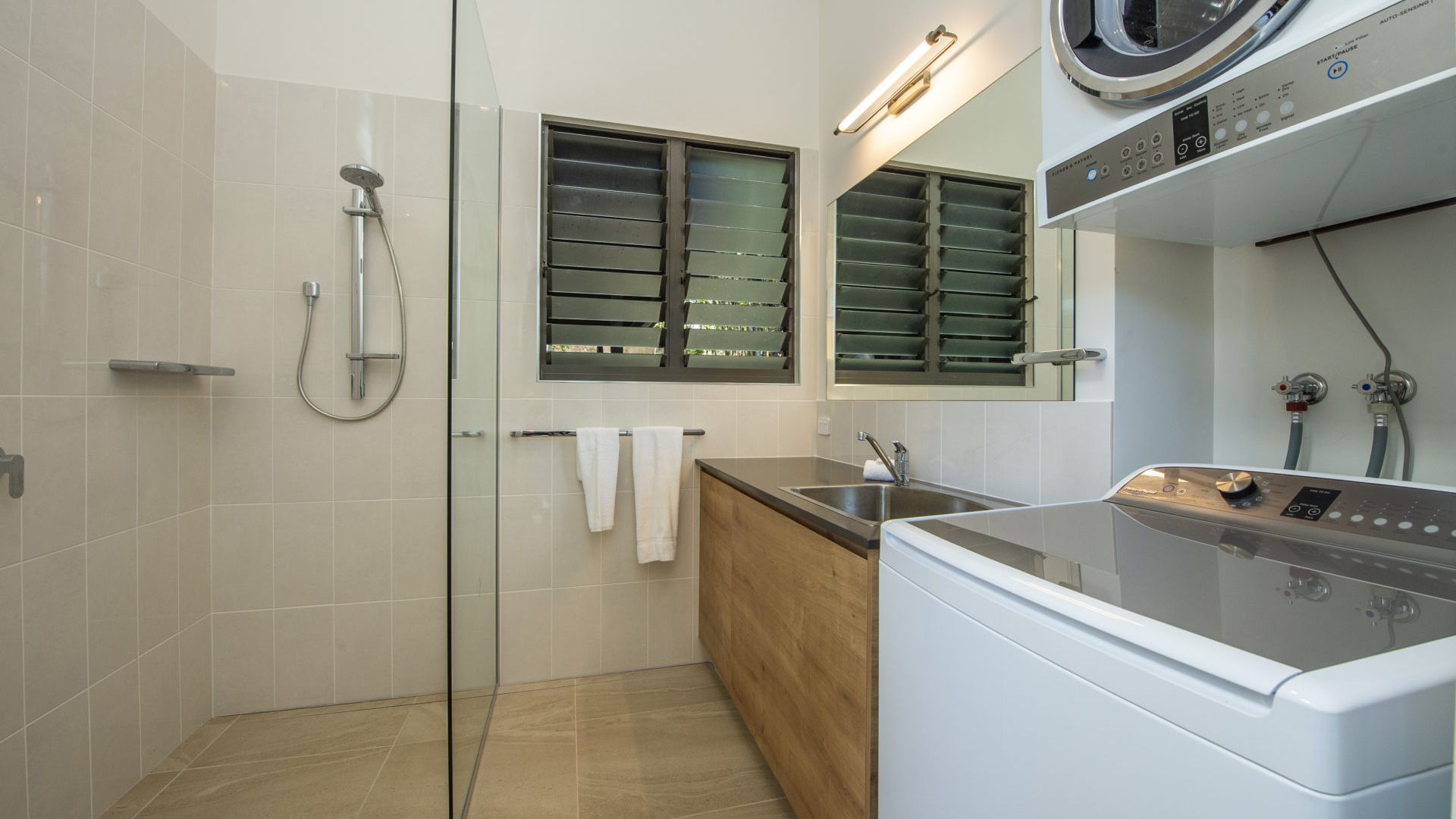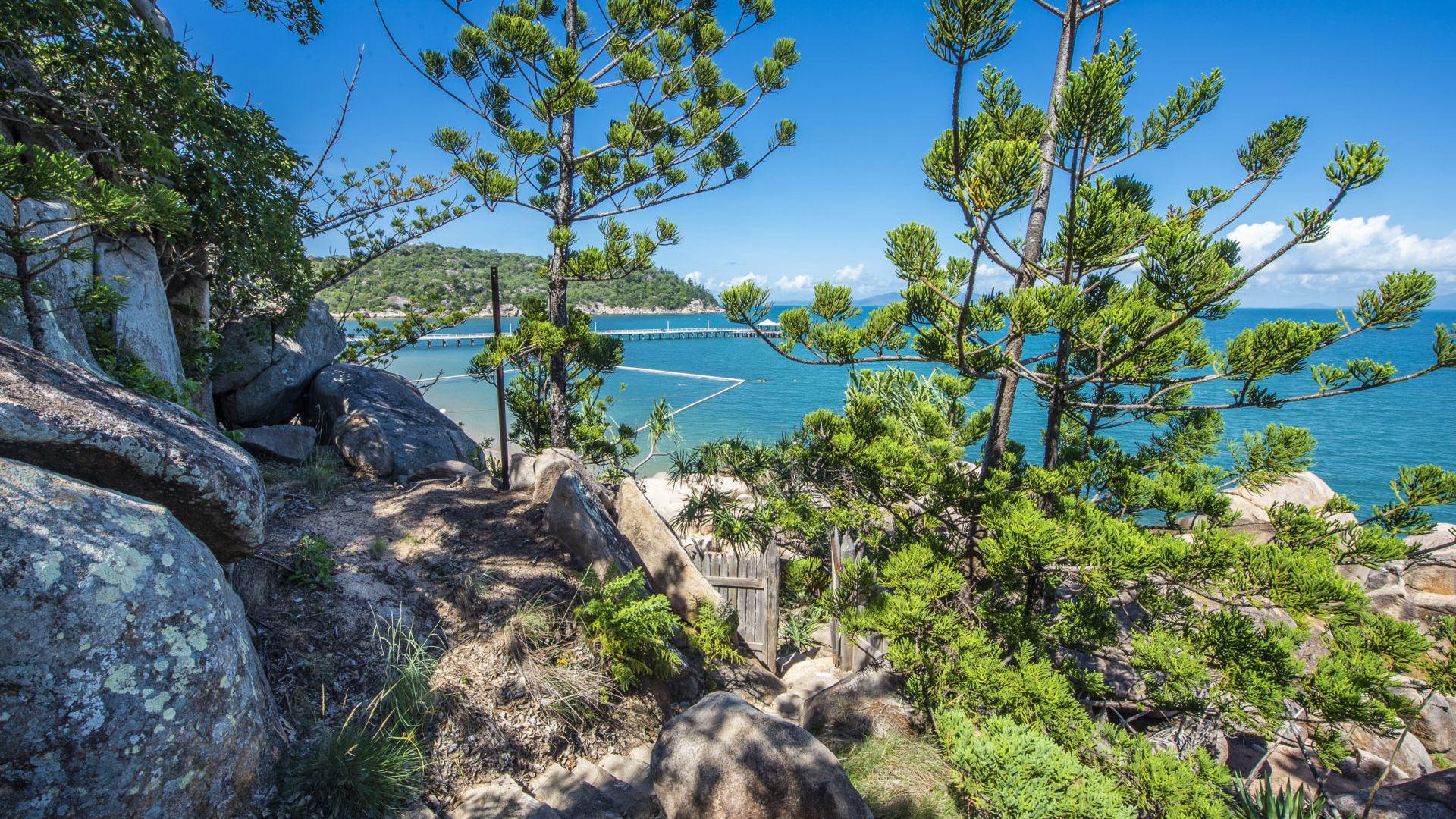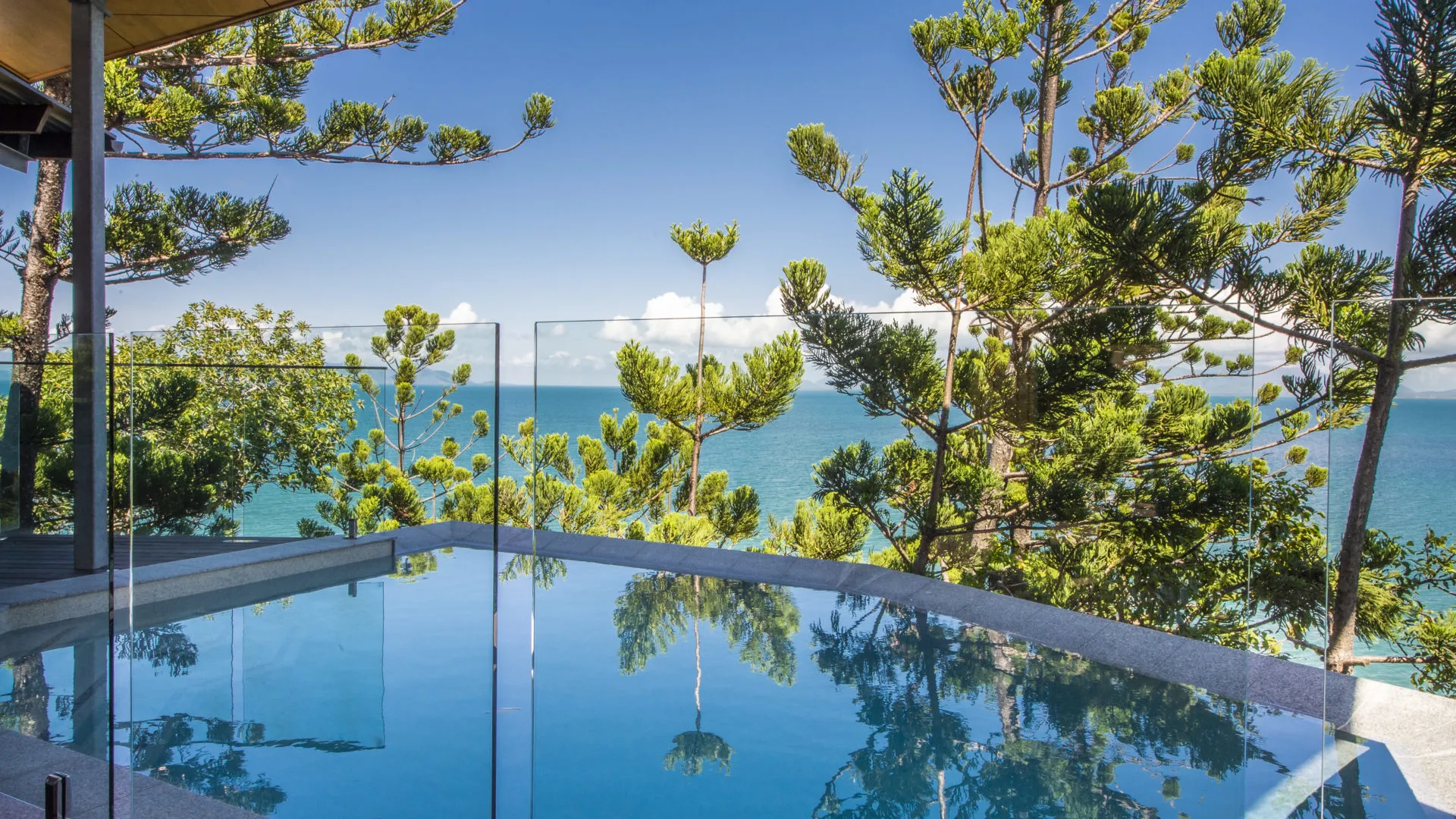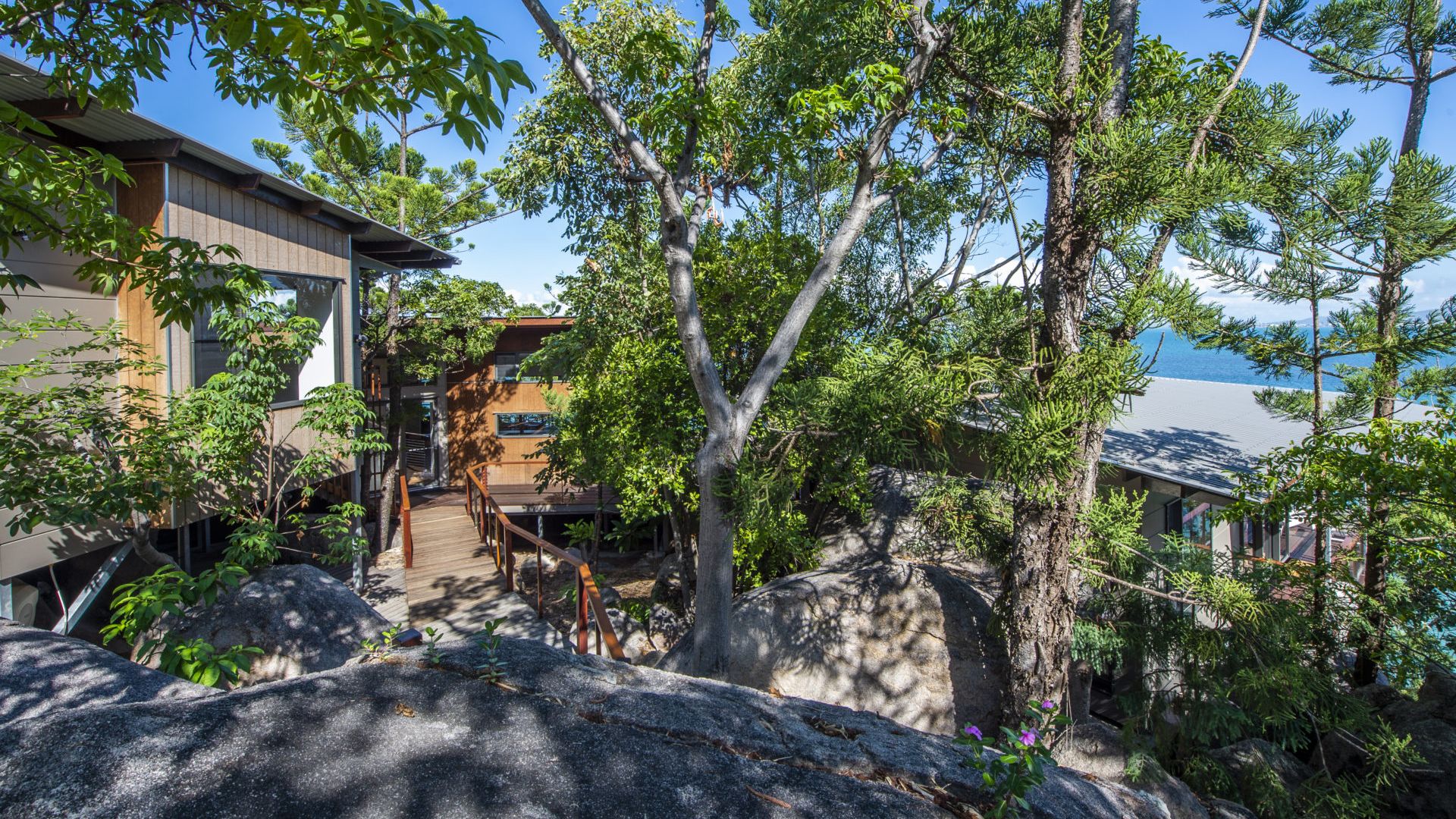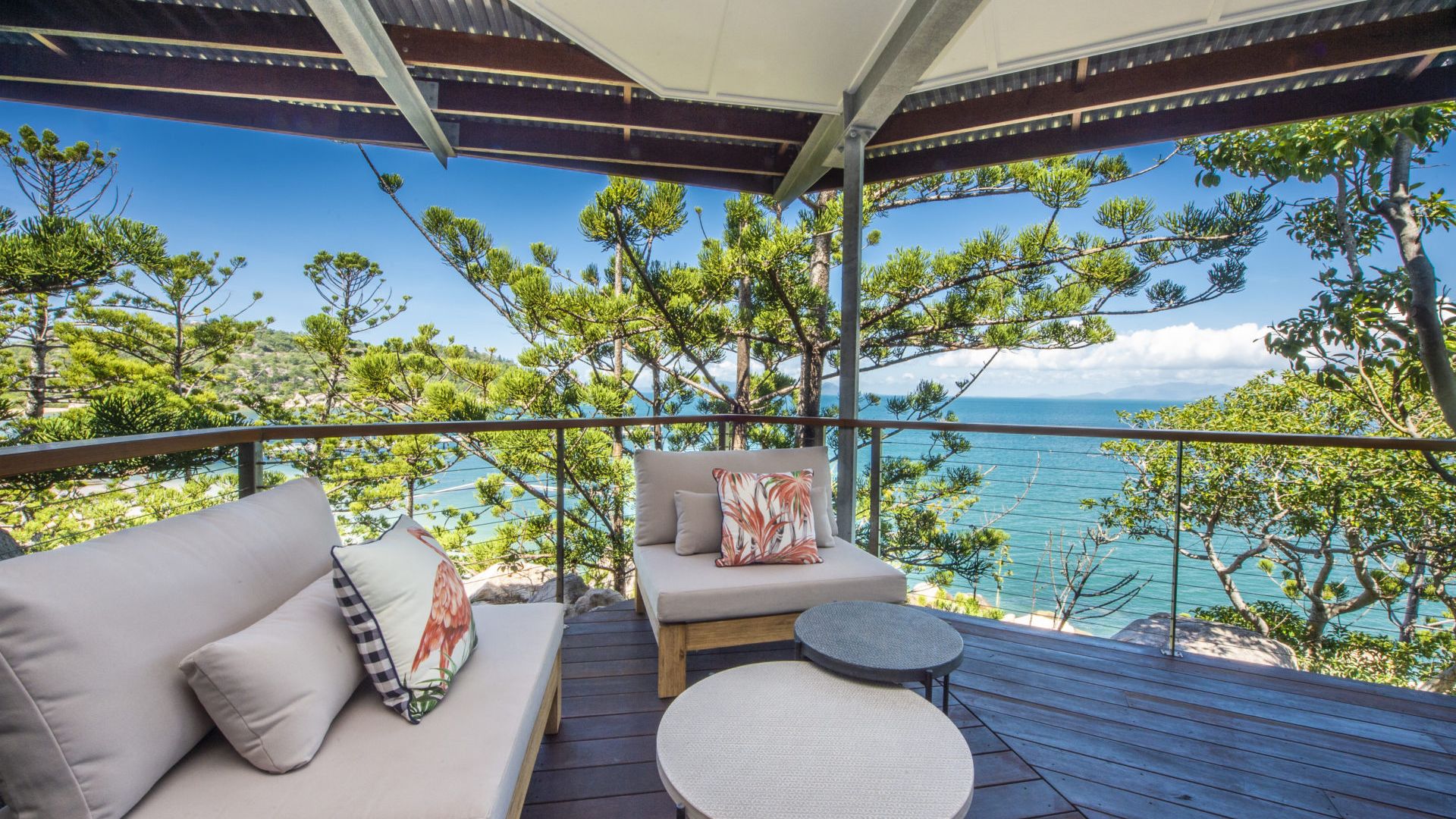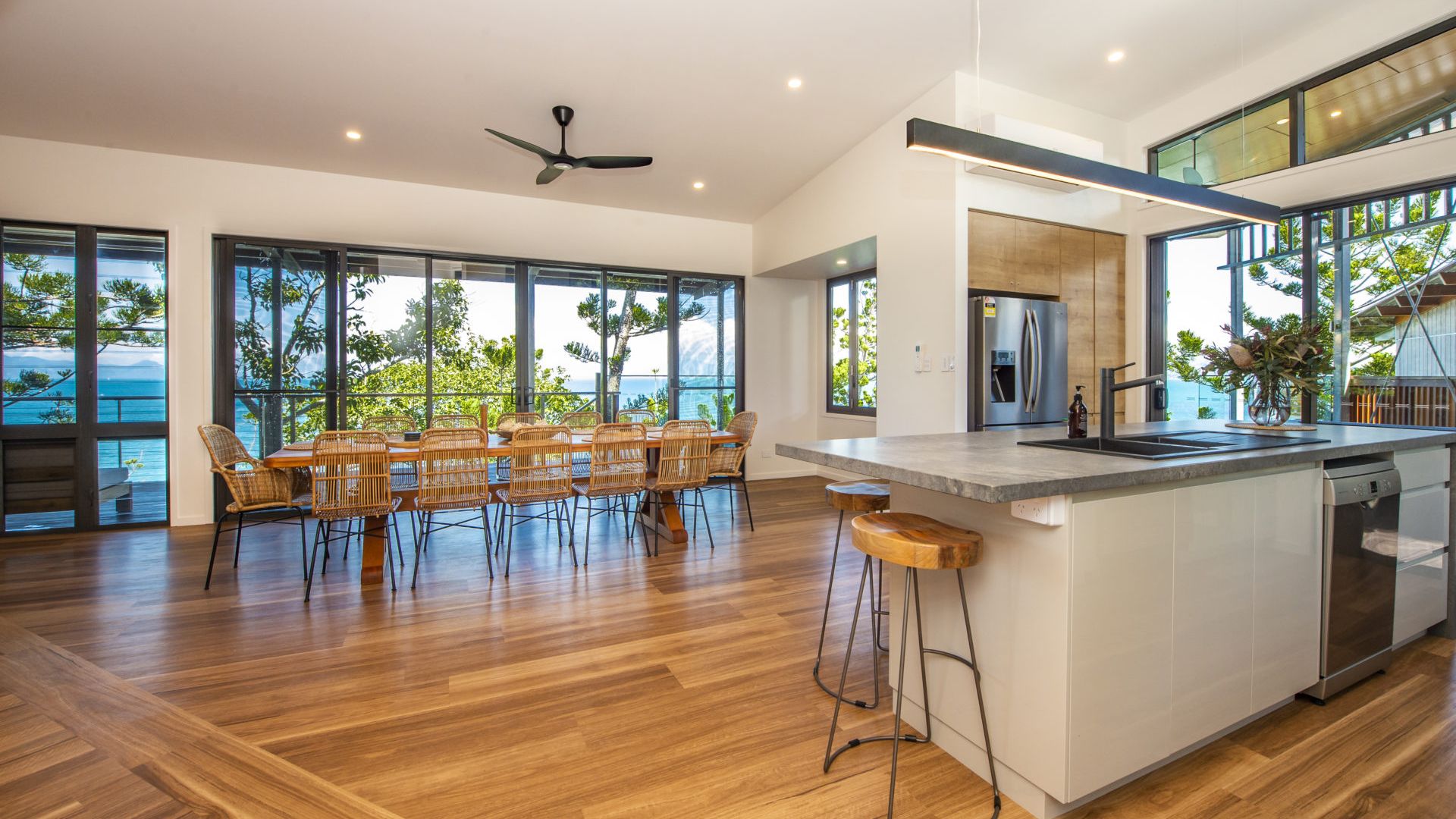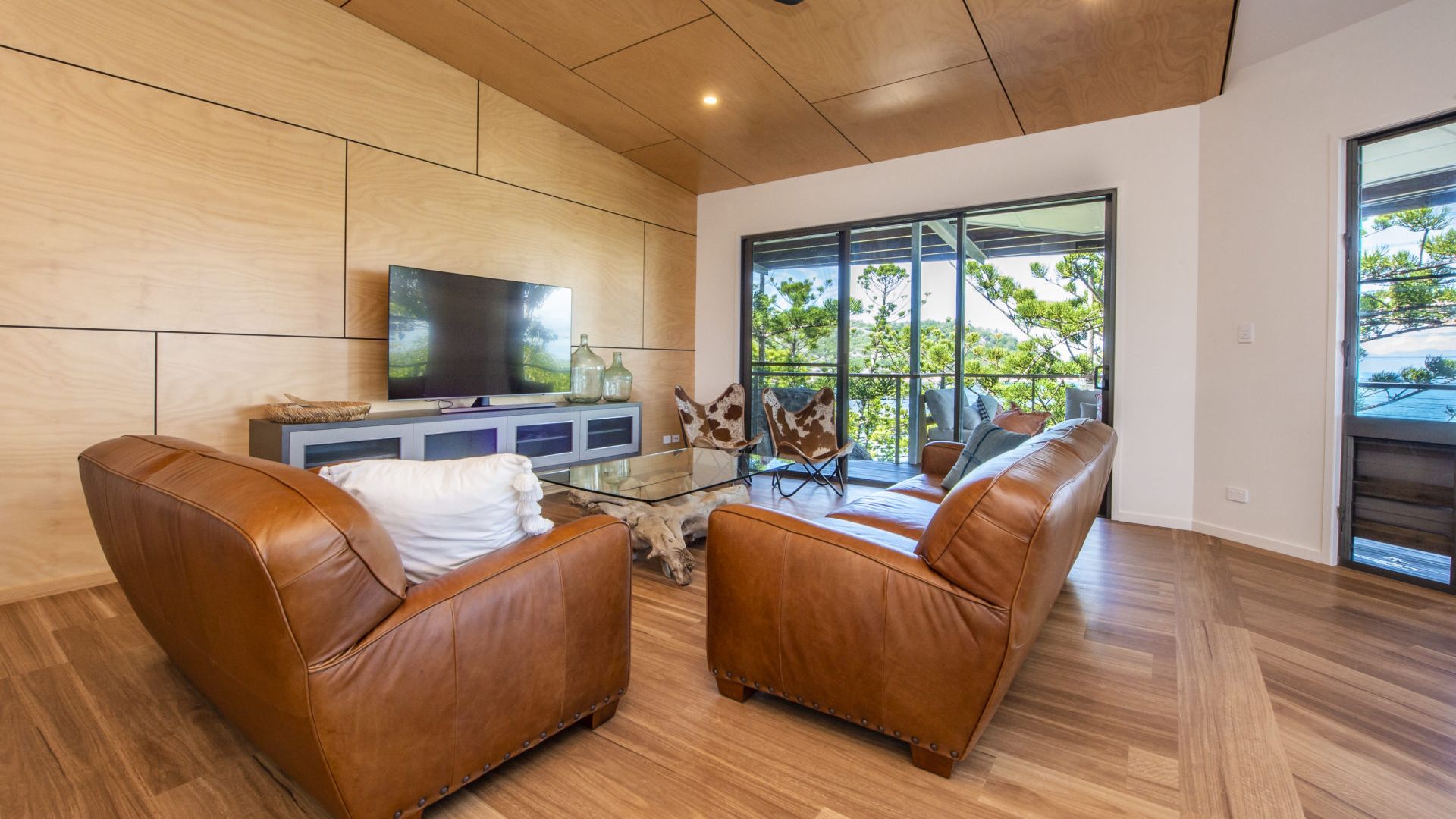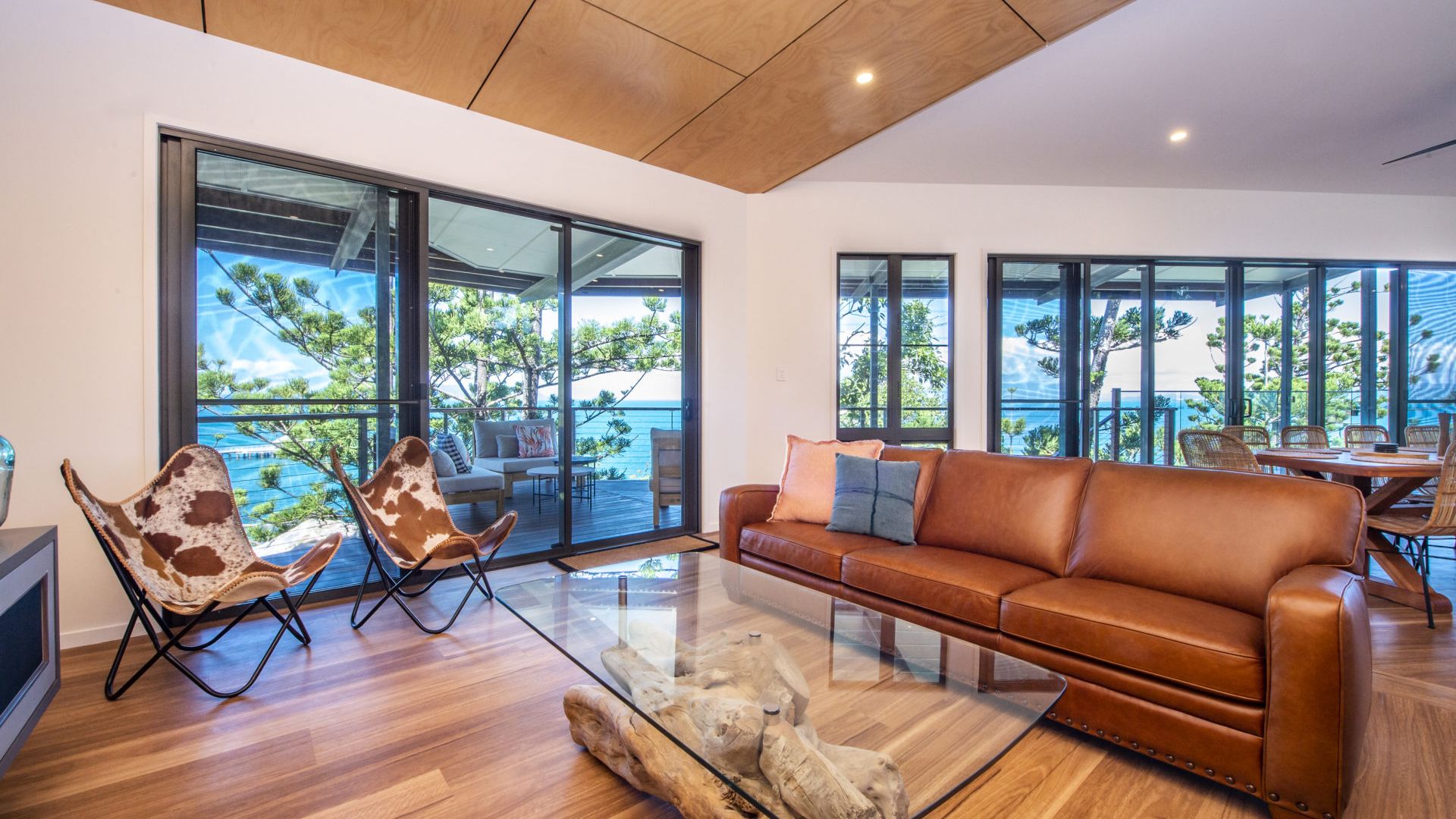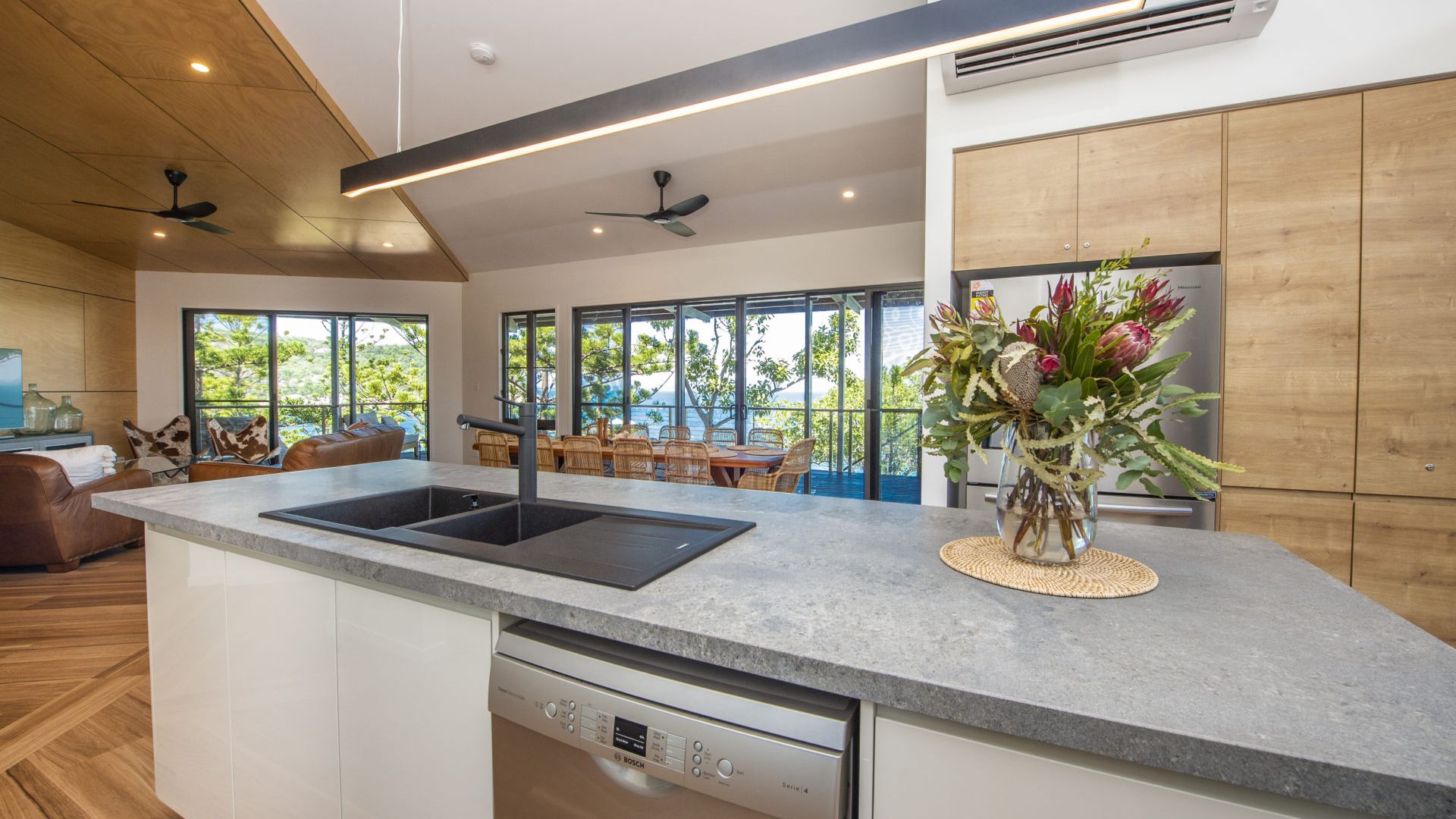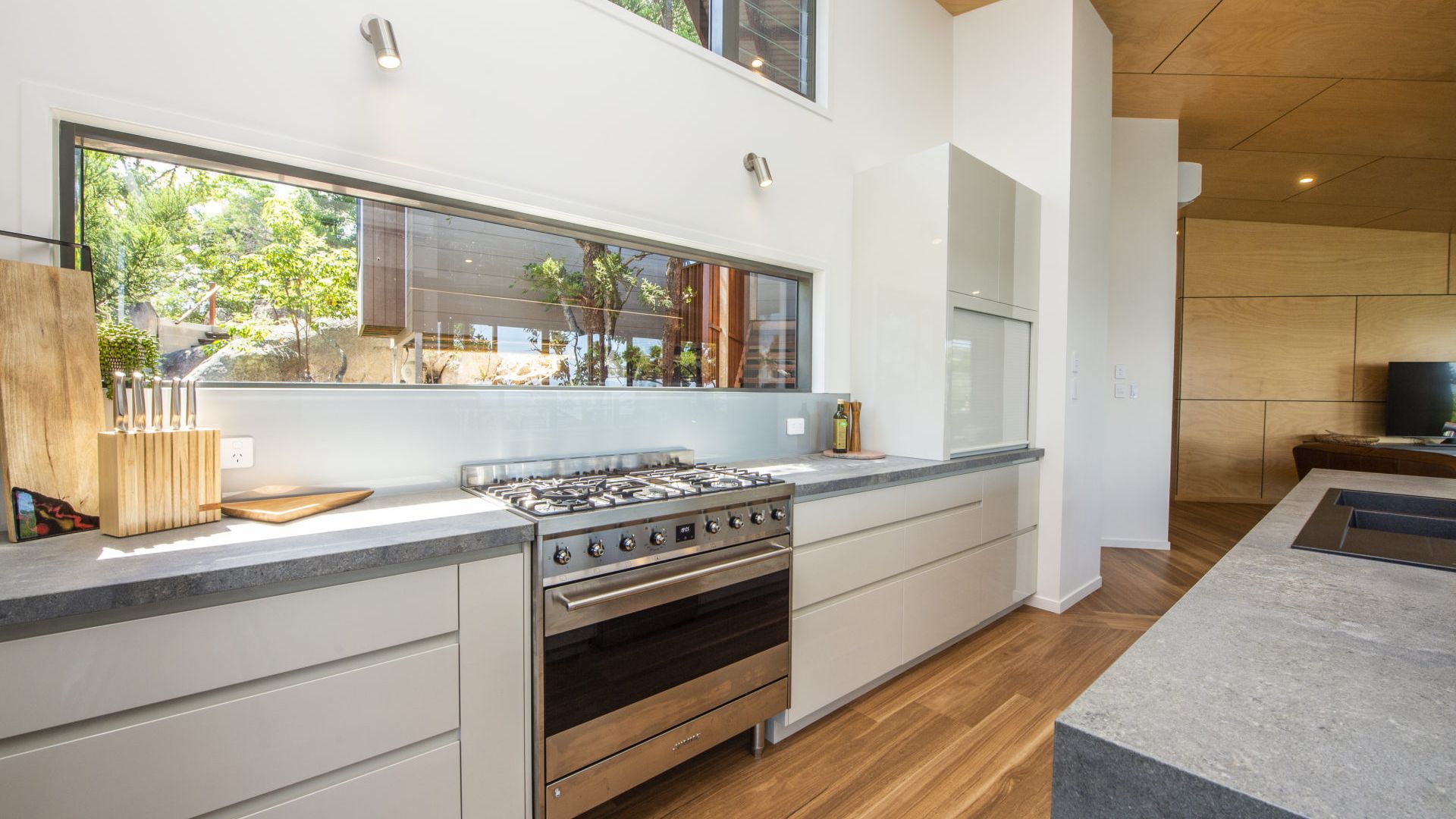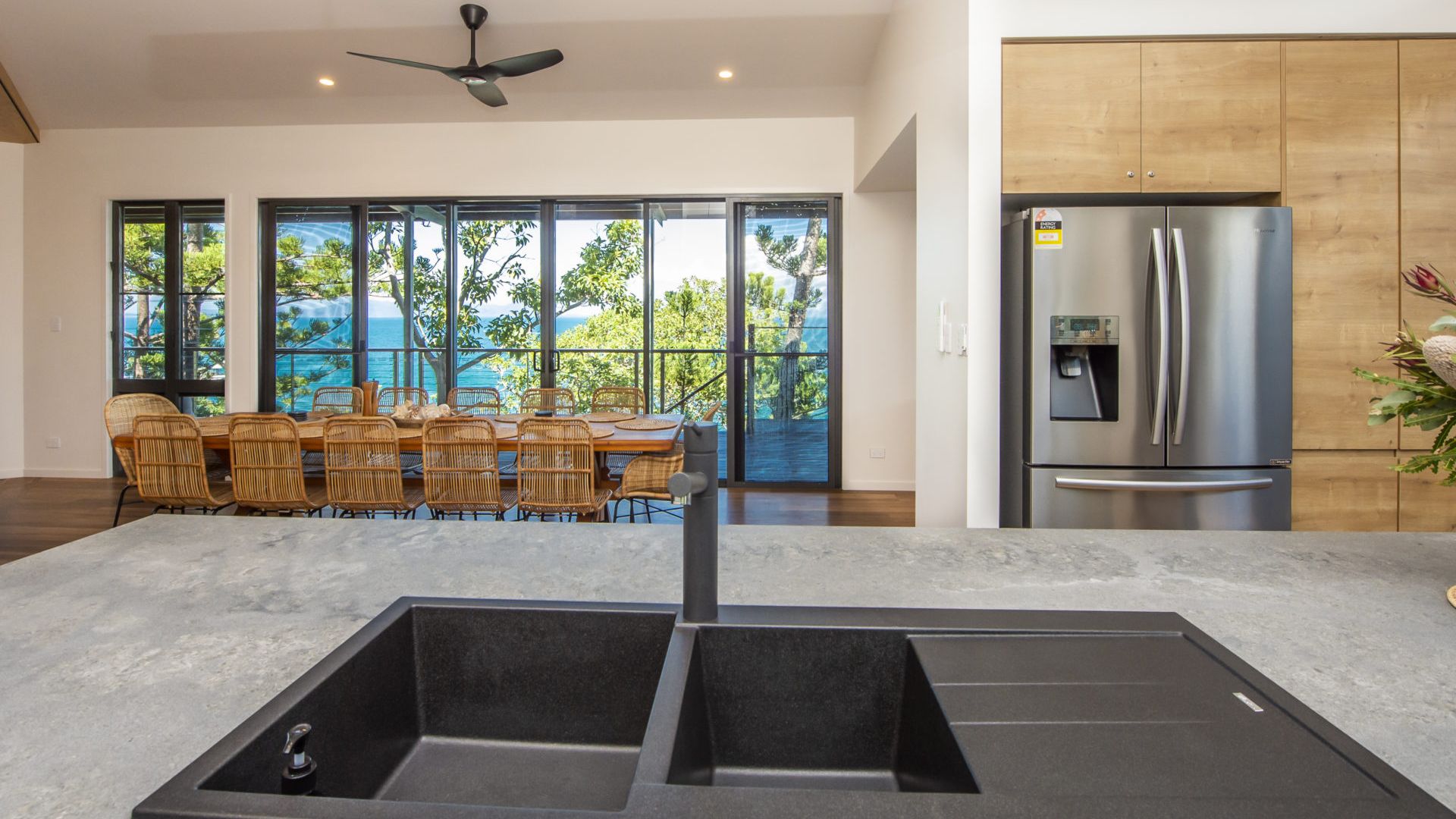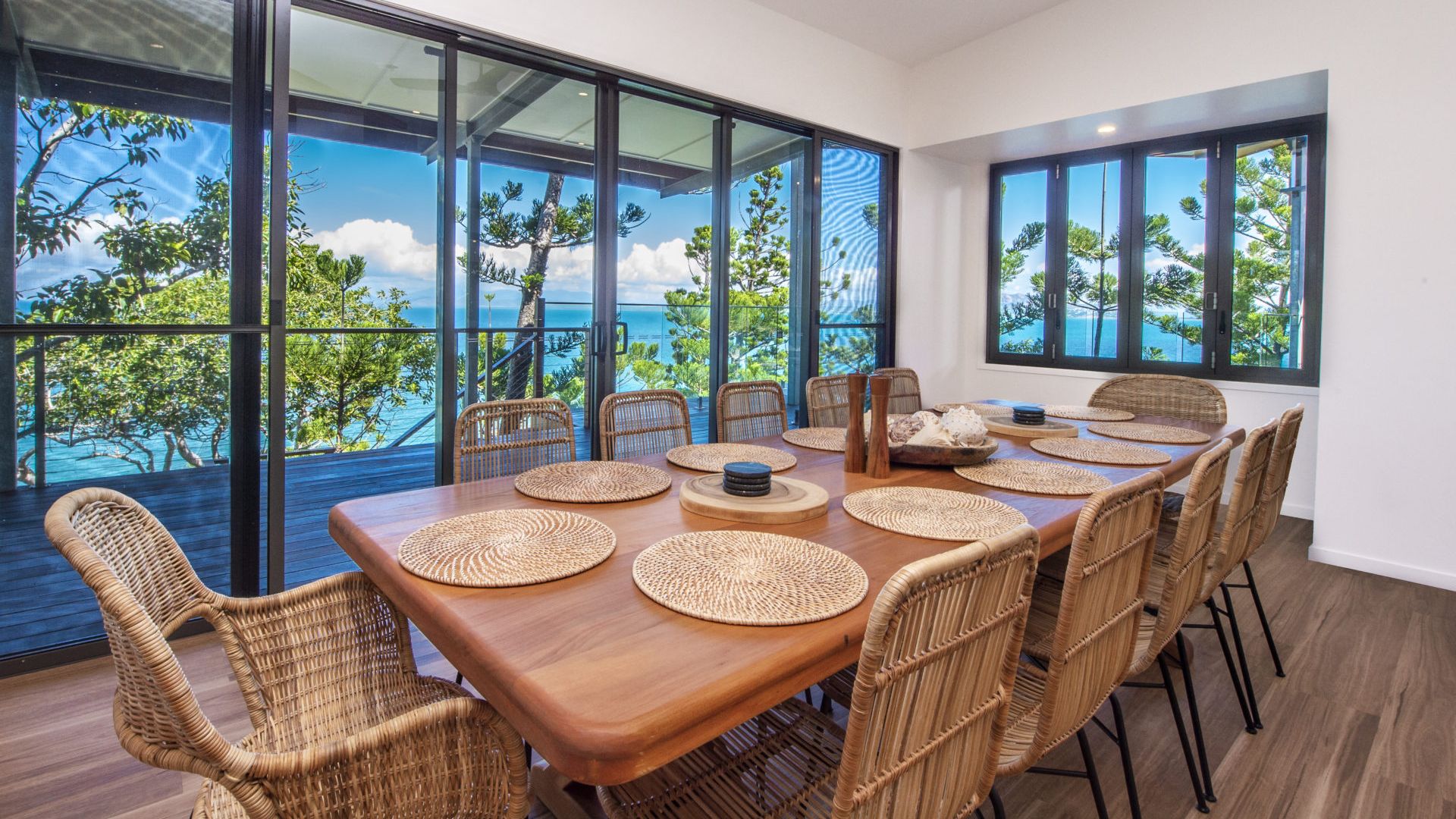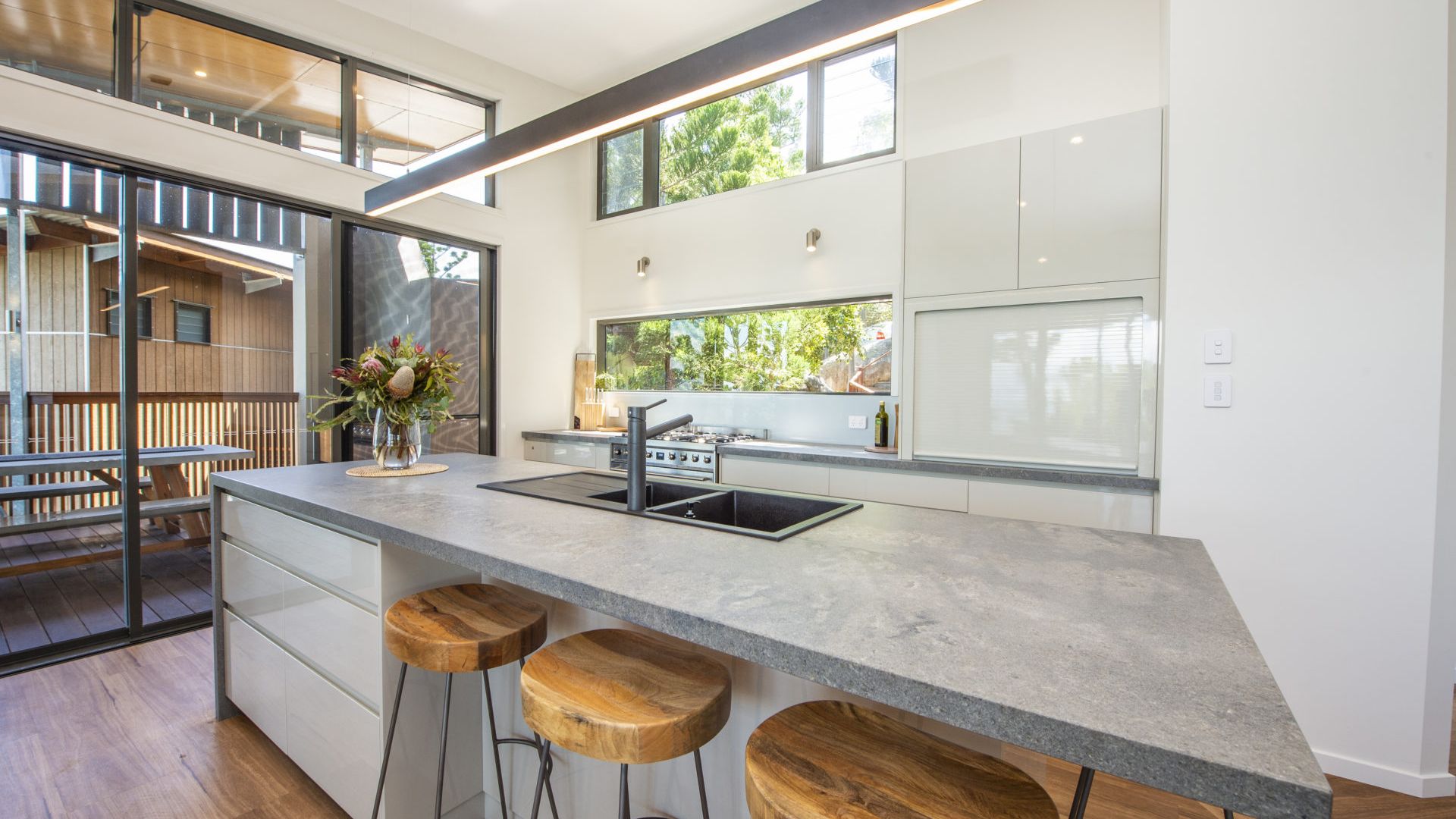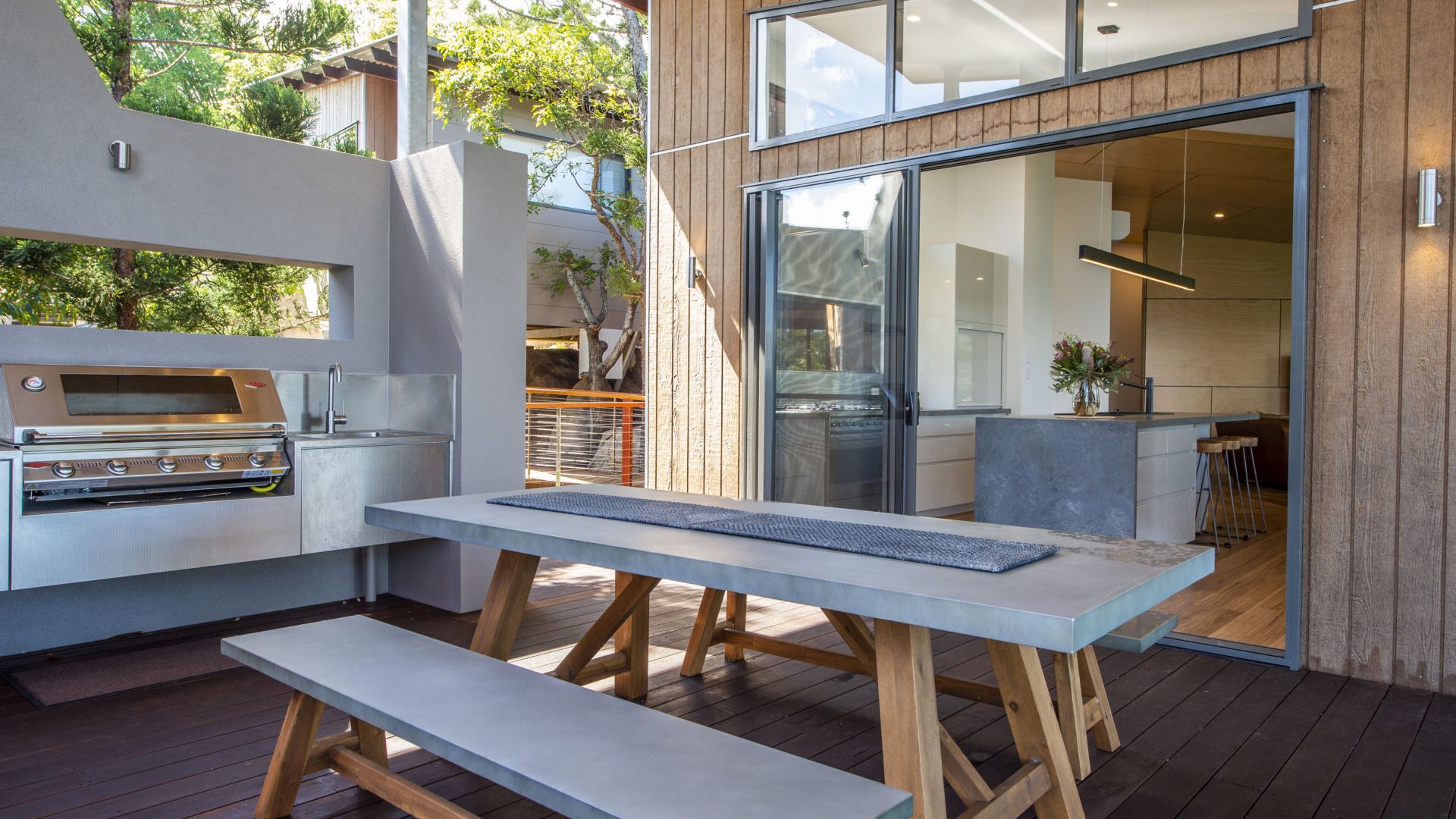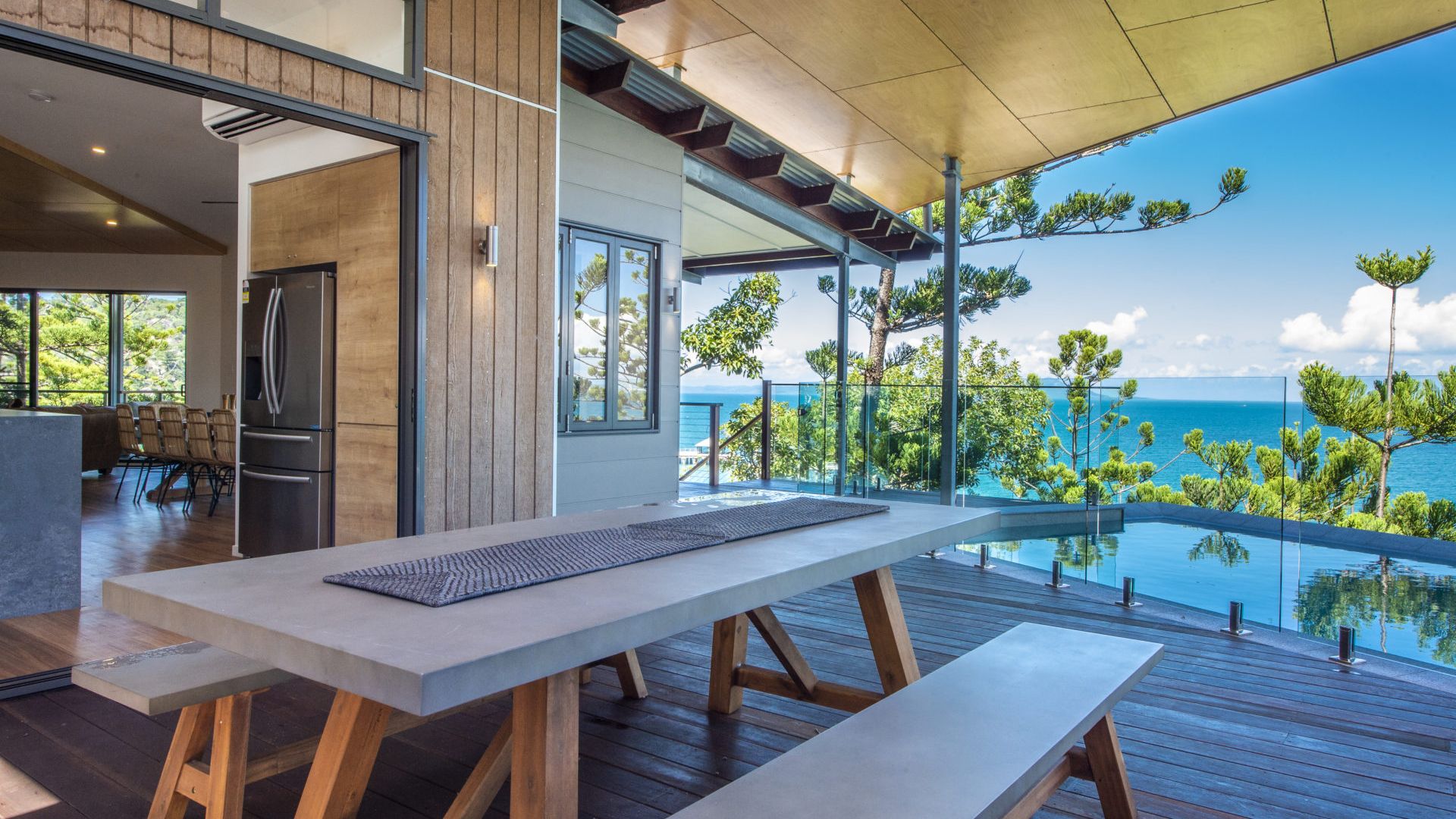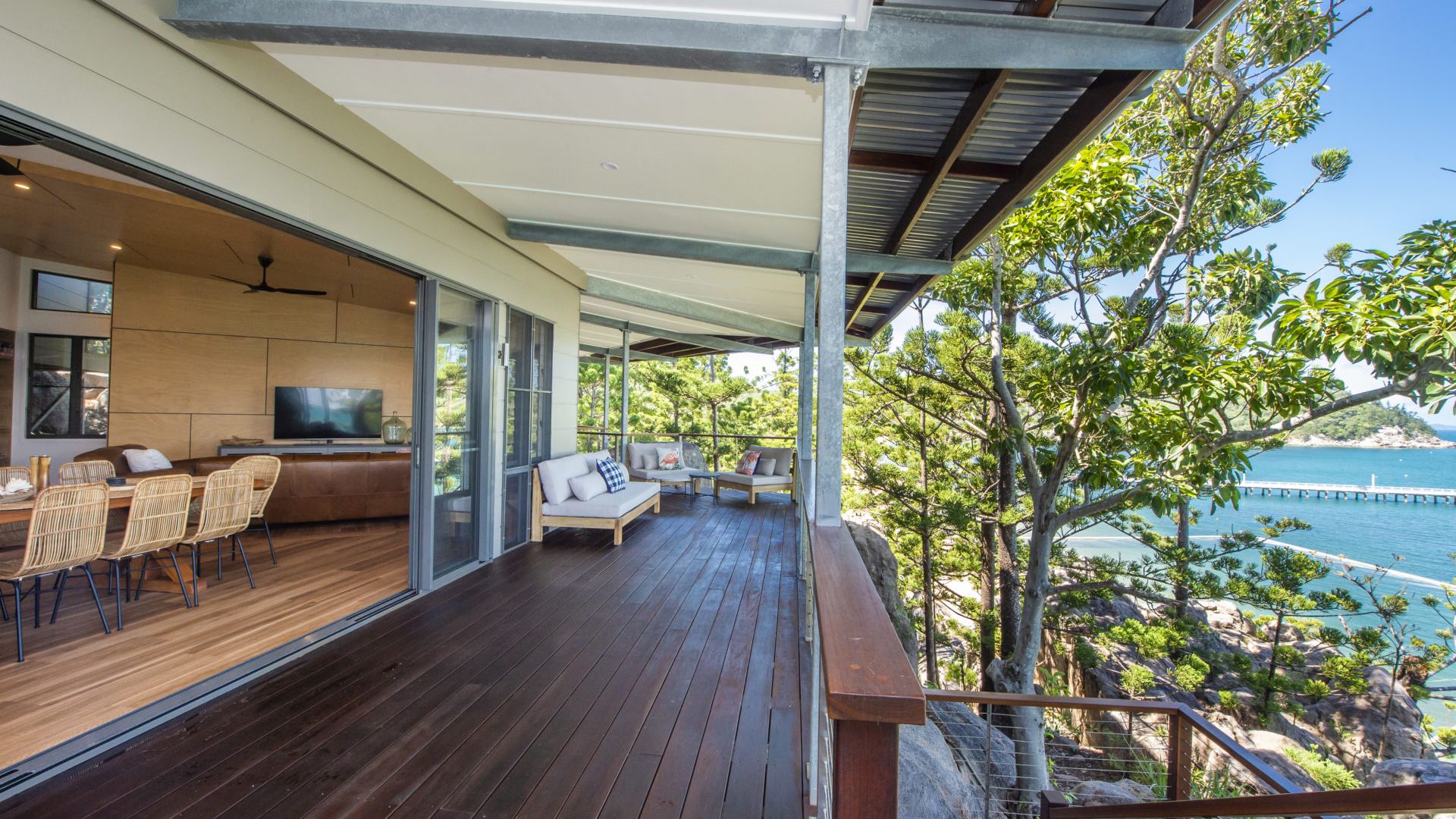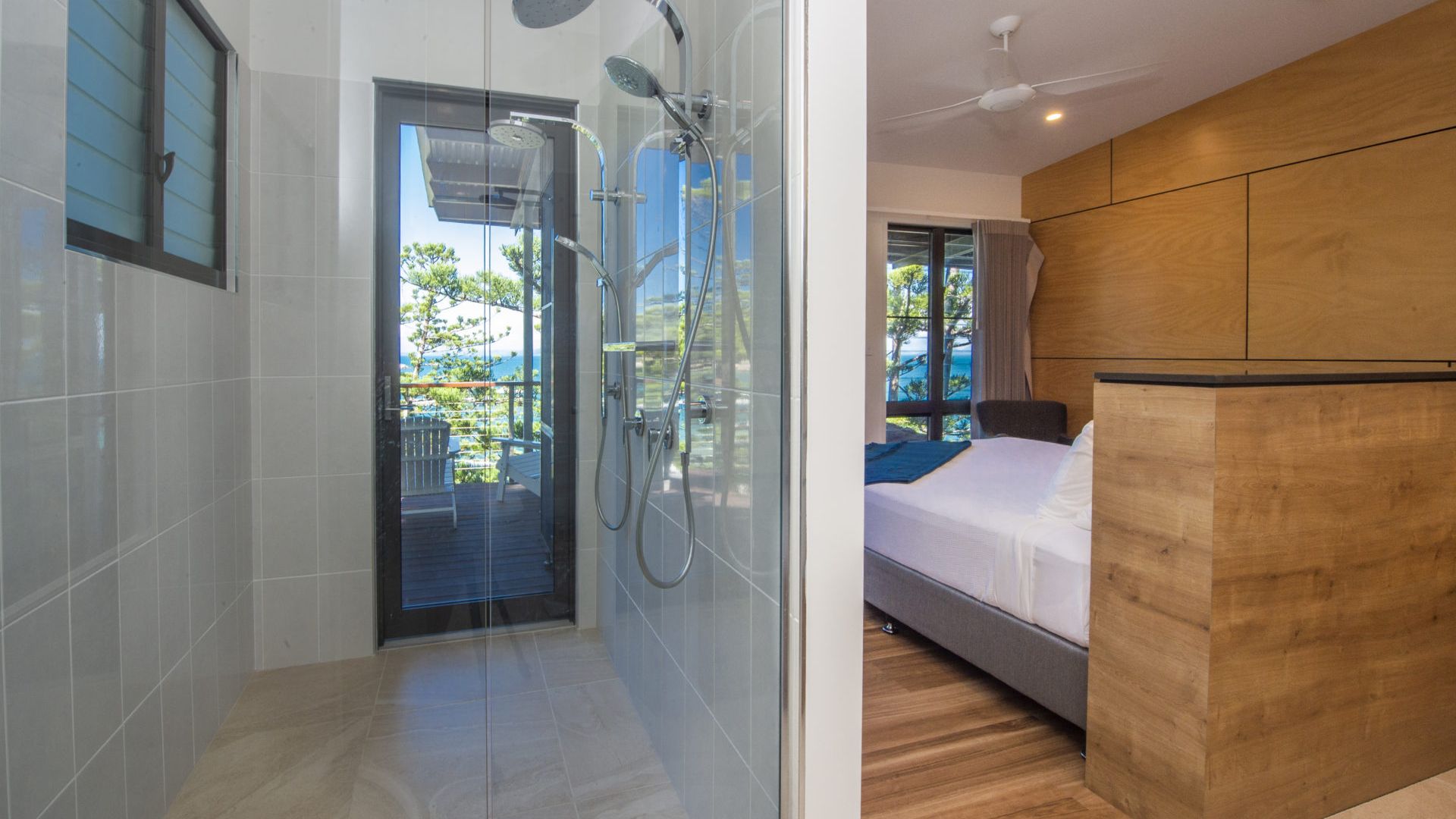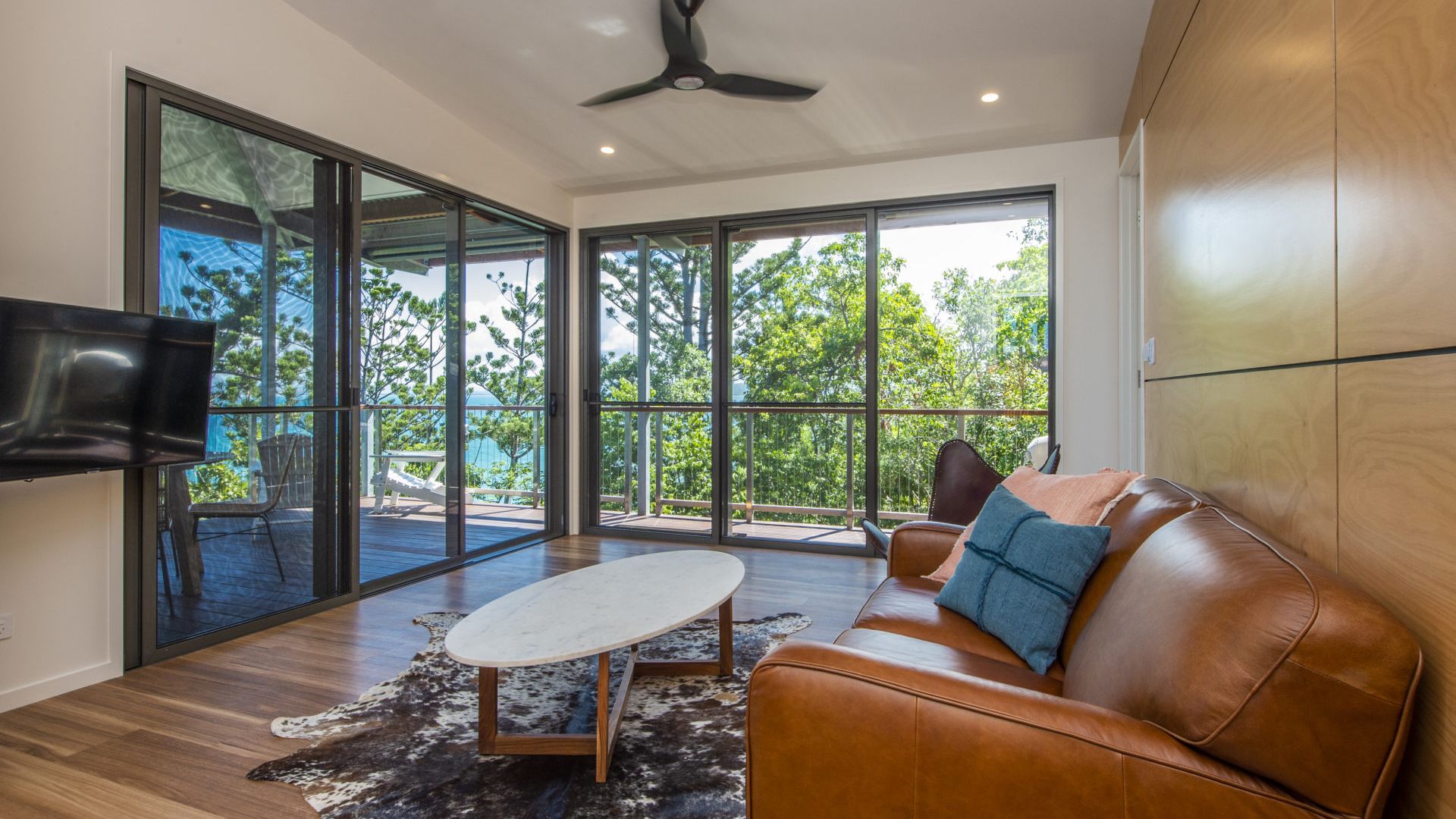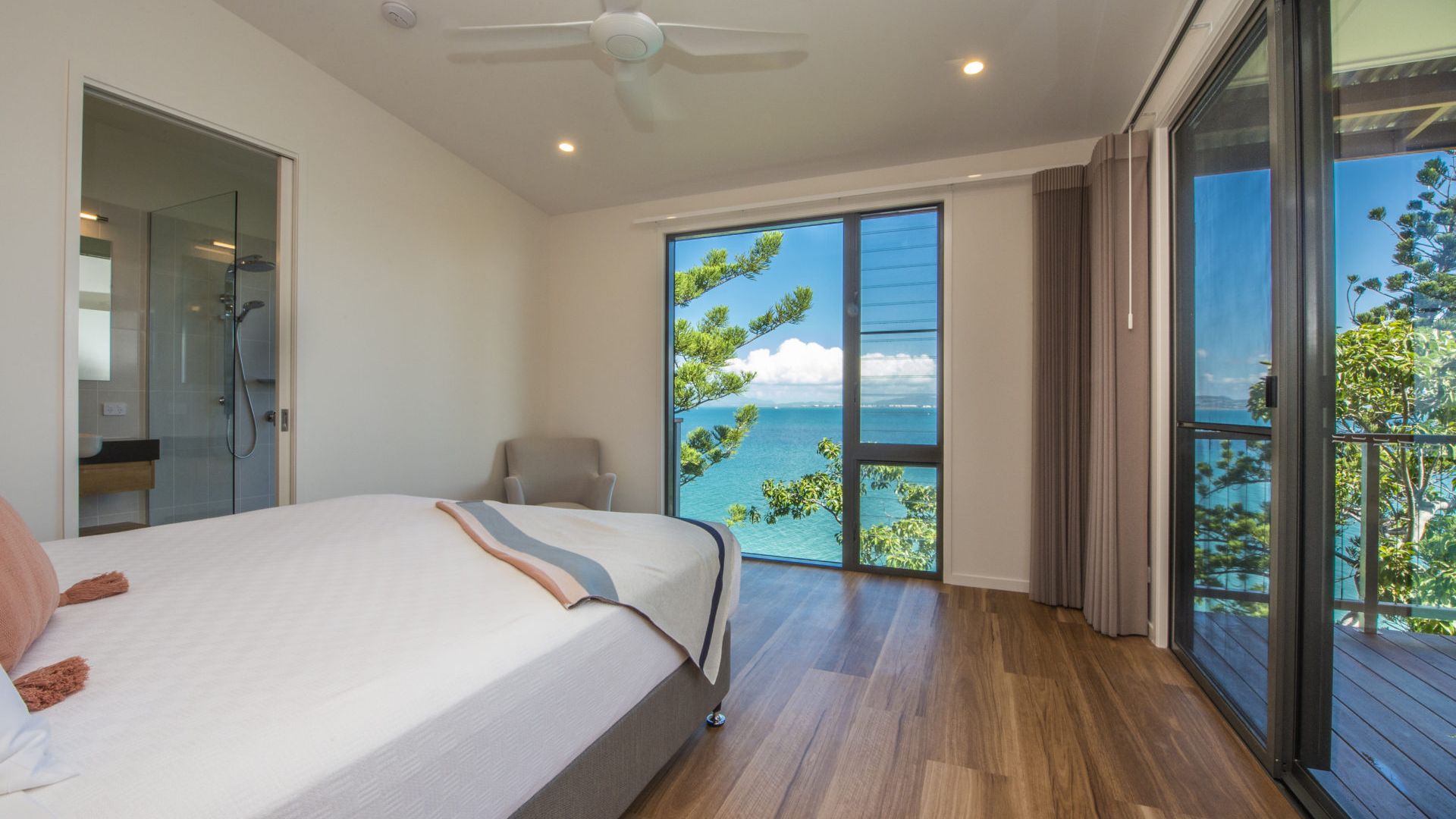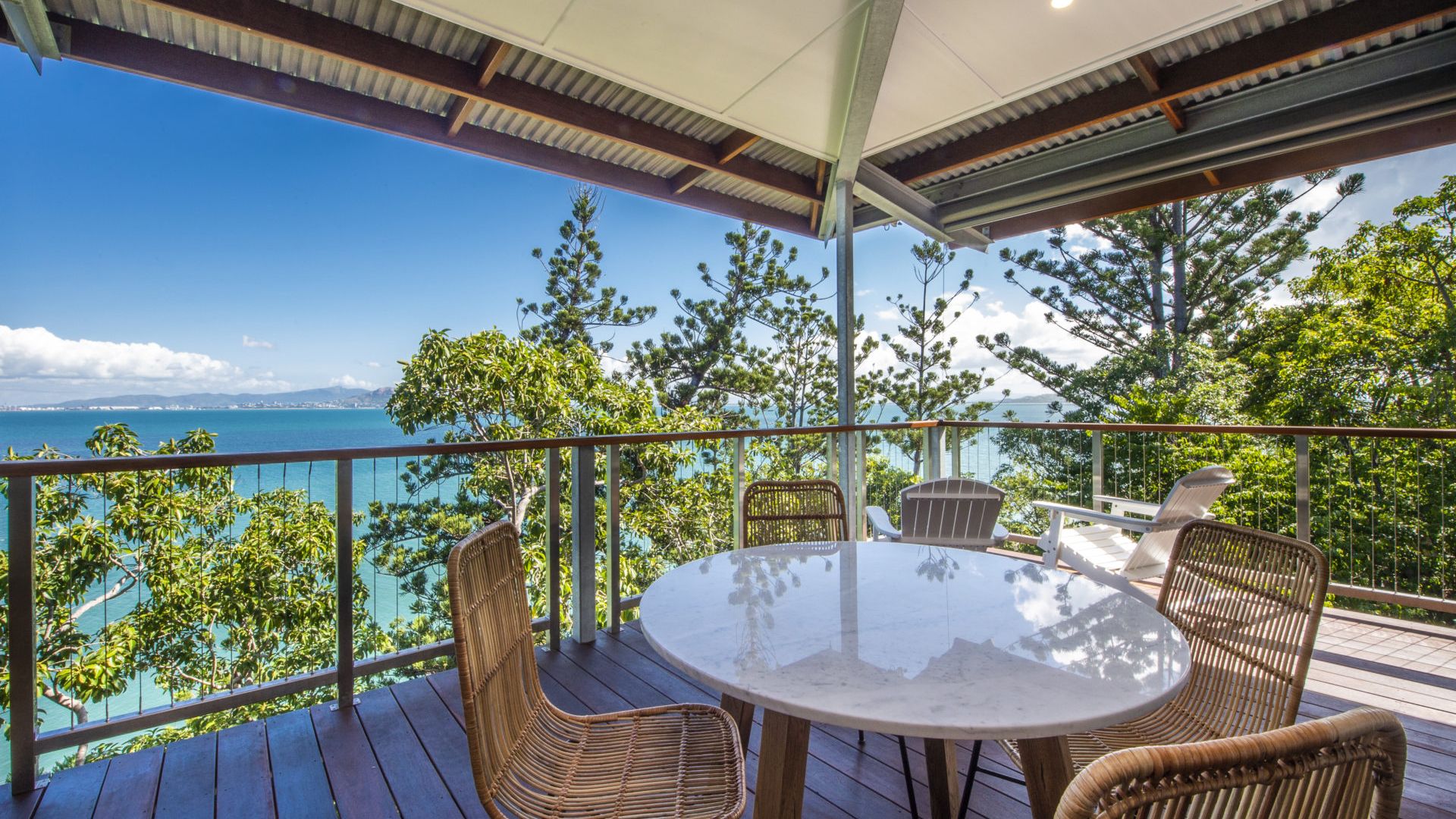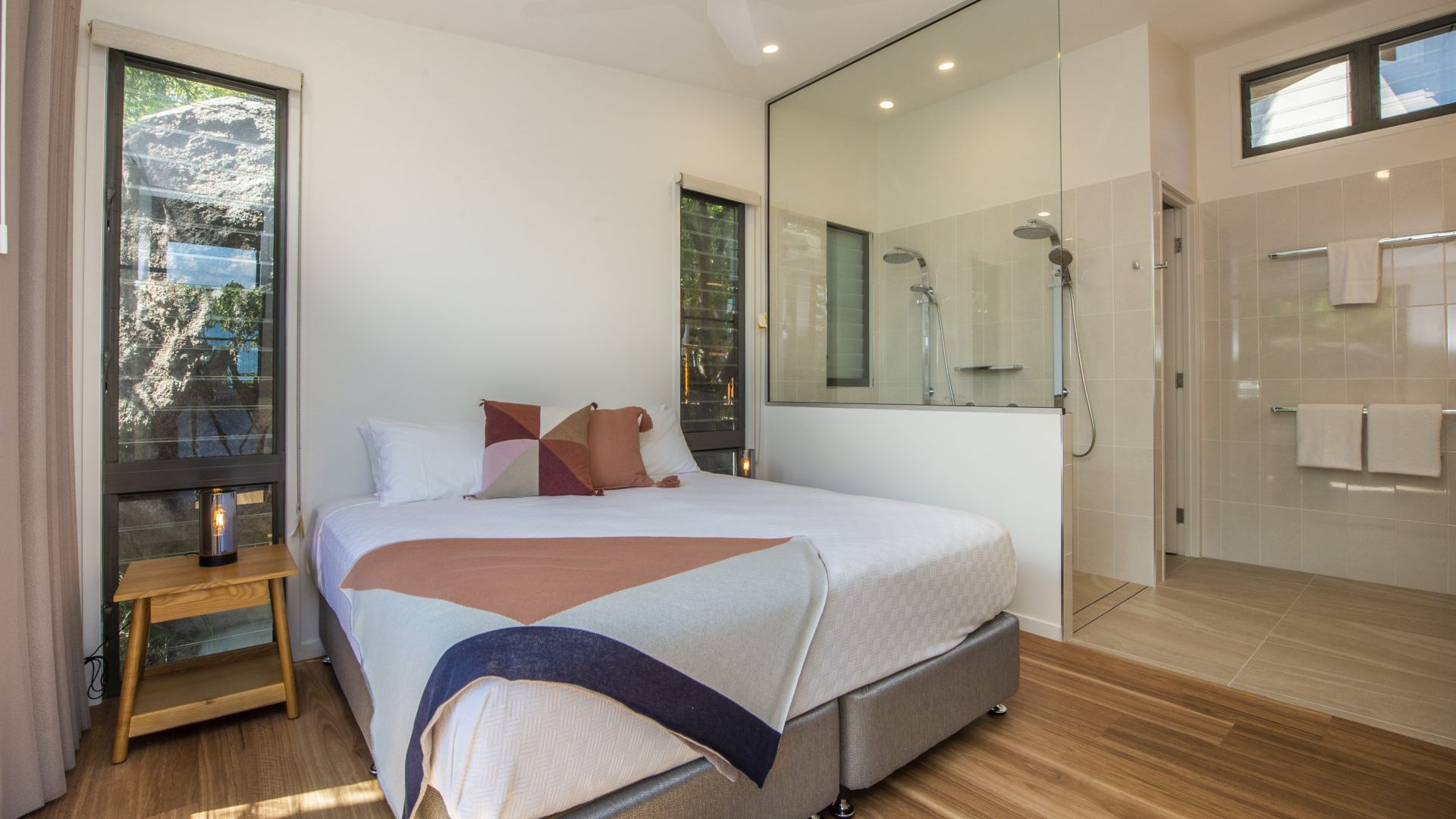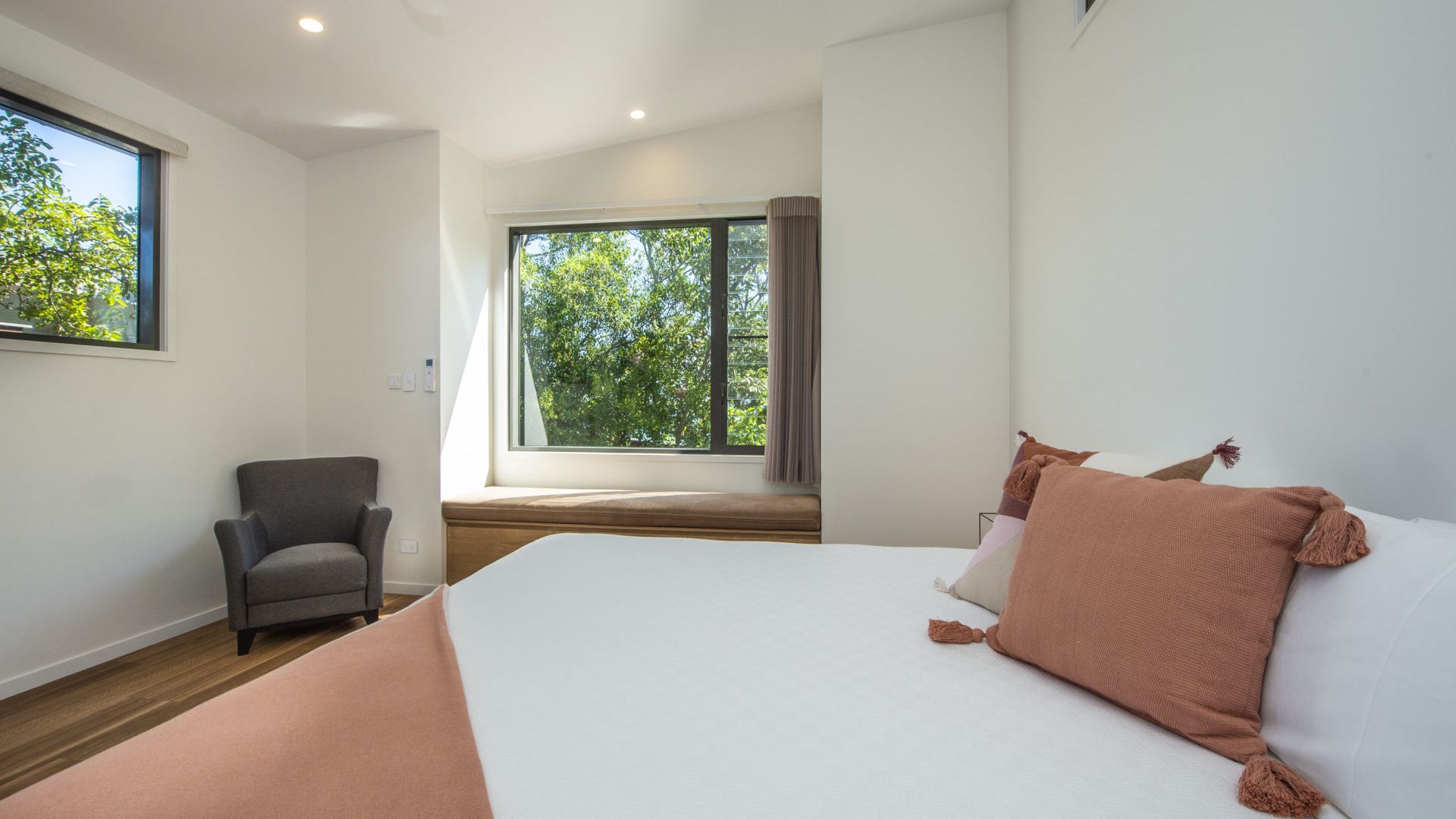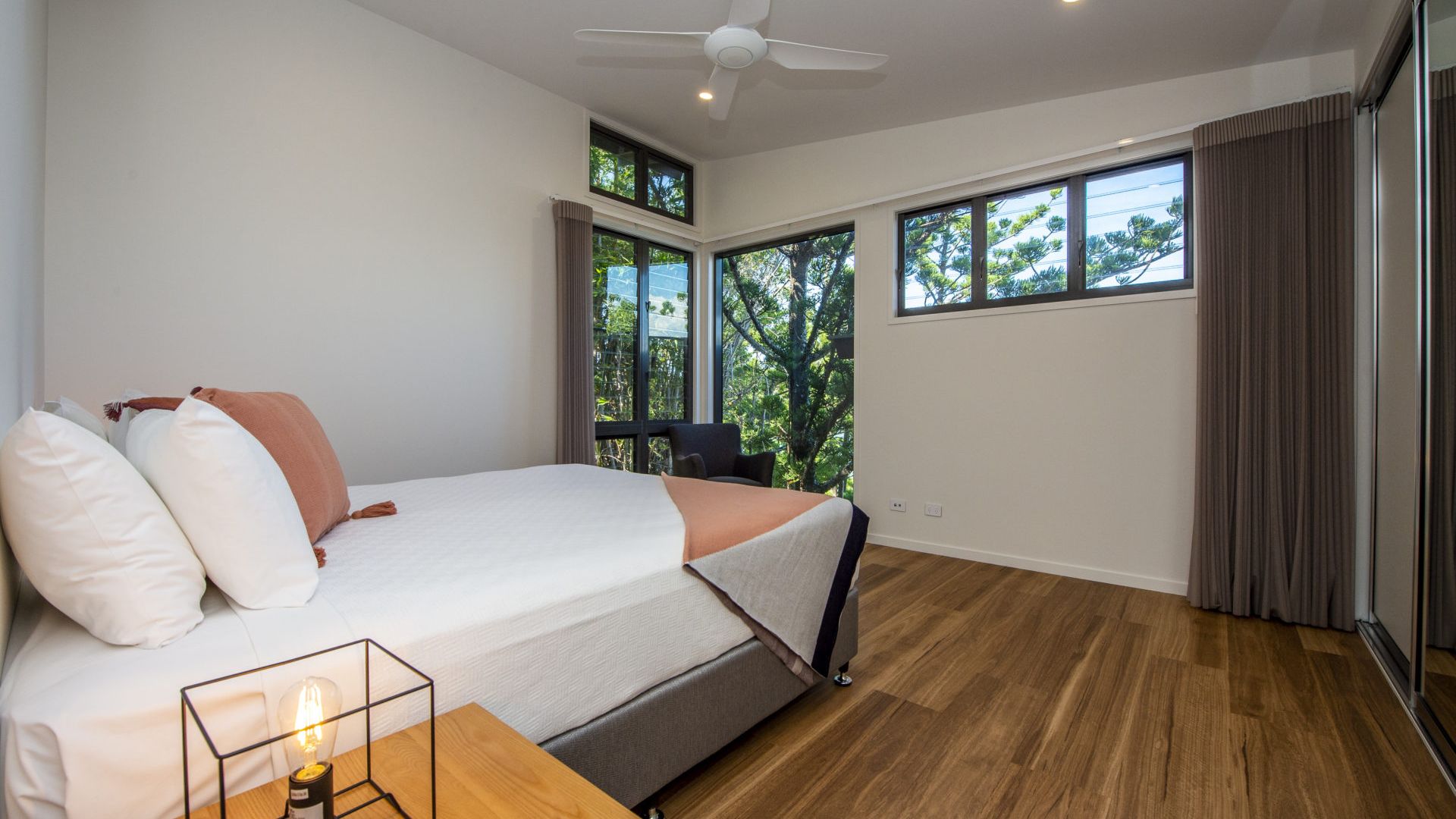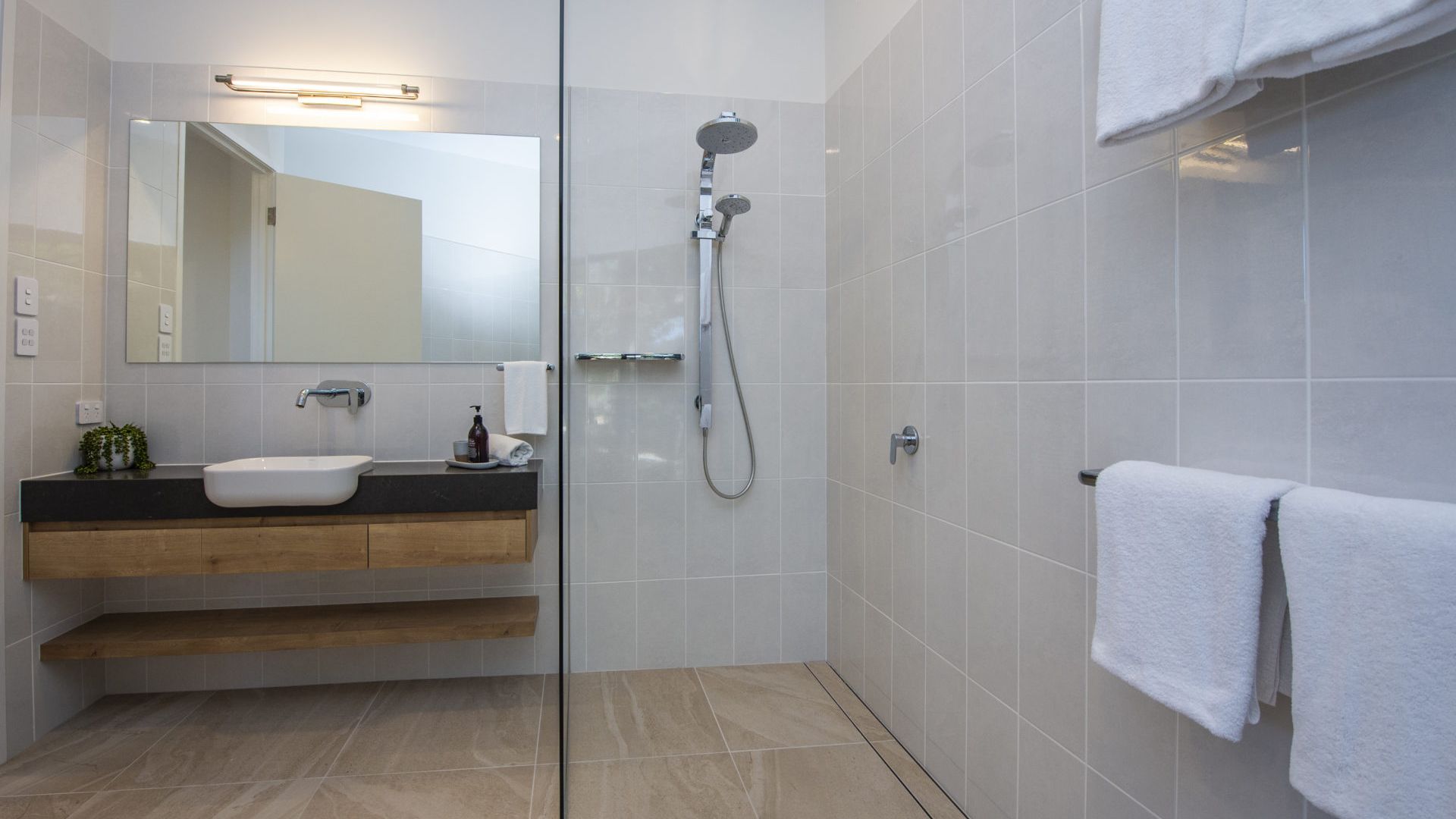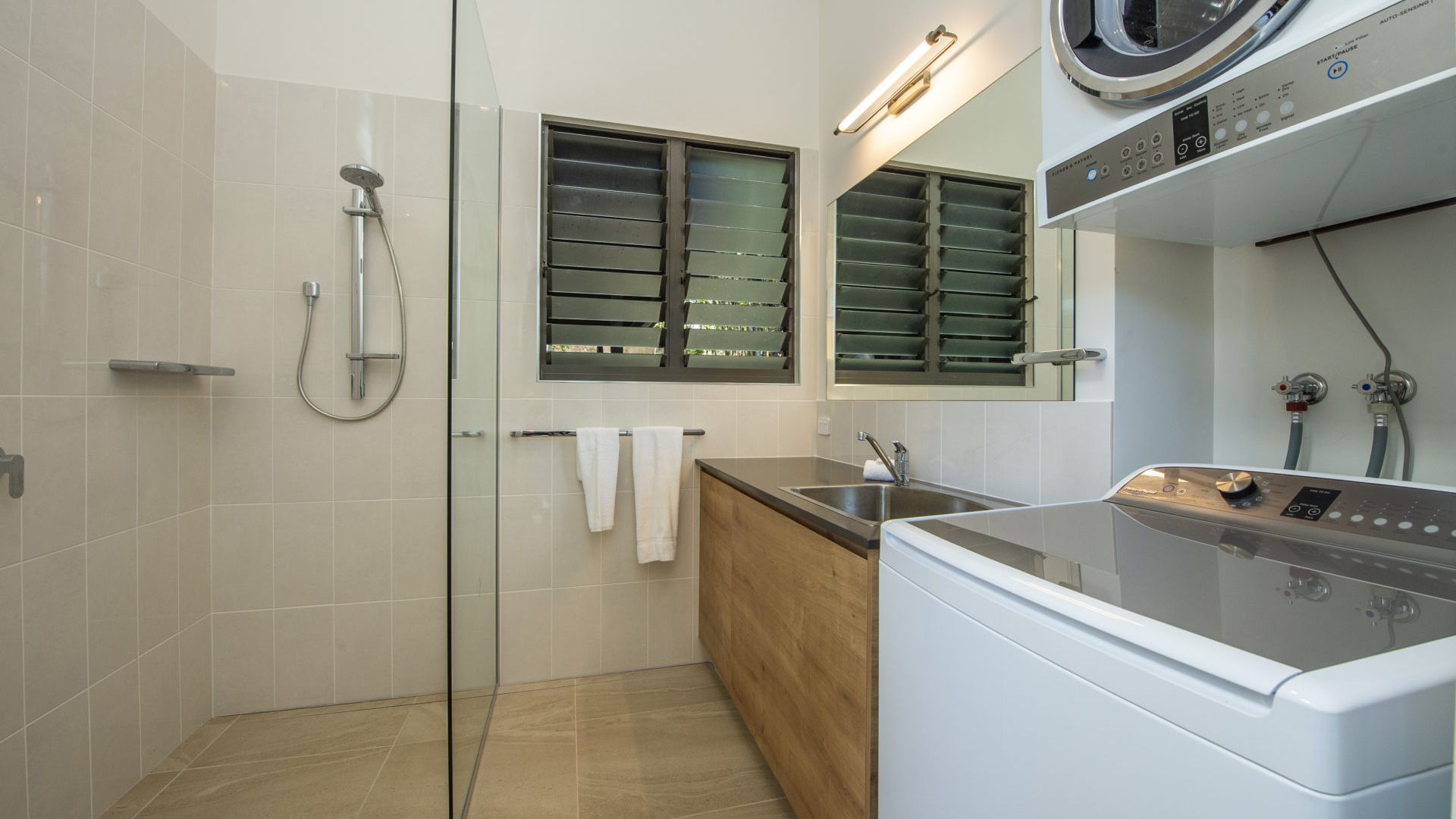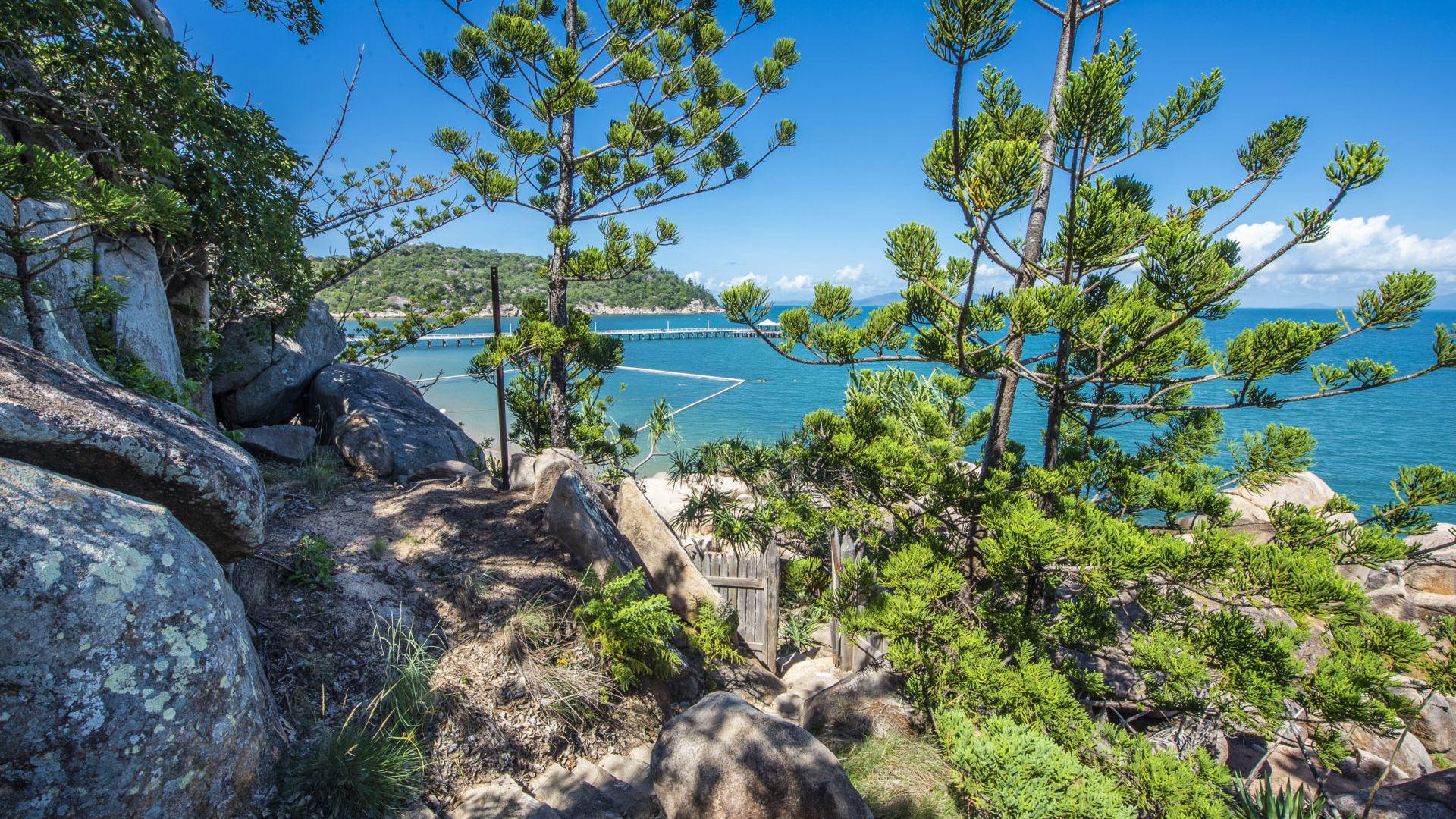 Check Availability
10 Guests
5 Bedrooms
5 Baths
"Headland House" is a stunning family home and commands amazing views from Nobby Headland over Picnic Bay across the blue waters of the Coral Sea to Cape Cleveland and Townsville on the horizon. Surrounded by majestic hoop pines and granite boulders you will feel like you are the only family on Magnetic Island. This home is a spectacular property - you will appreciate every moment you are there and wonder how you will ever leave.
Headland House is a landmark property on one of Magnetic Island's majestic granite headlands. You will feel a world away from everywhere else and believe you are the only people enjoying this piece of paradise. Not only do the timber decks offer wonderful space to embrace this location but every window holds a view that will enhance your Magnetic Island experience and holiday memory.
This architecturally designed home has been planned allowing versatility for those who would like to stay. This amazing location is available for a couple seeking a luxurious home without the need to book the additional pavilions during their stay. For more family members to enjoy time together the additional pavilions can be included in the holiday booking at an additional cost per person, per night. It makes it possible to enjoy up to 5 bedrooms of this home. Bed configuration does allow for this home to have 5 double rooms or 2 rooms can be made up with king singles. Please contact us to discuss your requirements.
Headland House is a fully self contained home with kitchen facilities to satisfy the discerning chef of the family or a great BBQ setting for a more casual affair.
The stunning pool is set surrounded by the unique Island features of hoop pines and granite boulders. You will feel suspended over Picnic Bay and yet with your own private track to the beachfront below it is only a 2 minute amble to the protected Picnic Bay beach and iconic jetty.
This home is a holiday destination in itself!
Property specific note :
Guests under the age of 18 can only check in with a parent or official guardian.
Schoolies or School leavers will not be accepted.
Cancellation policy (direct bookings only)
Change of mind - cancel within 7 days for full refund less card fees
Covid-19 restrictions prohibit travel - full refund less card fees
General Cancellation - more than 14 days before arrival full refund less 25% deposit
See full cancellation details
Bedding Configuration
Bedroom 3
King Bed x 1
Single Bed x 2
Bedroom 5
King Bed x 1
Single Bed x 2
---
Awesome
Michelle Fry - 11th August 2023
Great house for a large extended family's, worked really well for a group of 9. Amazing views and straight down to the beach. Would recommend a car if staying at the property and also the heated pool was not that heated! Would have been nice to make more use of the it.
AMAZING
Toni - 8th May 2021
WOW, WOW, WOW......This would seriously come close to being one of THE most amazing homes on the east coast of Australia!! We were a group of 8 - reconnecting from many different places to celebrate our joint 50th birthdays as we have been friends since High school!!! I really don't know where to start. The views were breathtaking, each room was incredible and the beds were super comfy. We barely left the house we just loved it. The walk down to the beach was easy and super convenient. Everything we needed was right there in the home. Super well appointed and we simply did not want to leave. We asked for some special touches to be left for our arrival and Pam and her crew were more than happy to oblige. Before we had left we were planning our next visit. A place definitely to be experienced!
To die for views!!!
Faith - 30th November
This place is absolutely incredible! Do not hesitate- book now!! I honestly don't even know where to start...The views are incredible- right over picnic bay and to Townsville. The ocean is right there, just off the deck and swimming pool and just outside the bedroom and dining room windows. The steps from the back patio also lead right down to the beach! The bedrooms are wonderful, spacious and several have ocean views. The beds are super comfortable and the appliances and bathrooms are all modern and stylish. The way the house is situated is perfect- u feel like there is no one around you. The pool is wonderful and a perfect temperature day and night- we ended up in the pool 4 or 5 times a day with a cold drink! it's especially great that it's always partly undercover so there is always a shaded part to enjoy! The way the house is set up means that the main bedroom is in the main part of the house, then two separate apartments' style buildings are connected by boardwalks, each with 2 bedrooms in. This allows people to get some space from each other whilst still being close by. The only downside for us was that most of the restaurants in picnic bay were Closed whilst we were there, but we understand this is just due to the time of year for our visit. Absolutely incredible house- don't consider any longer! Book now!!!
10 Stars!
Michele - 30th November
We really needed more stars. It is a 10 Star House! It looked wonderful on the internet and the reality was even better. Most perfectly appointed, couldn't believe that the pool was heated. And we had a koala in one of the trees as a bonus! Don't think we could ever stay anywhere else on the Island. Thanks so much for renting to us.